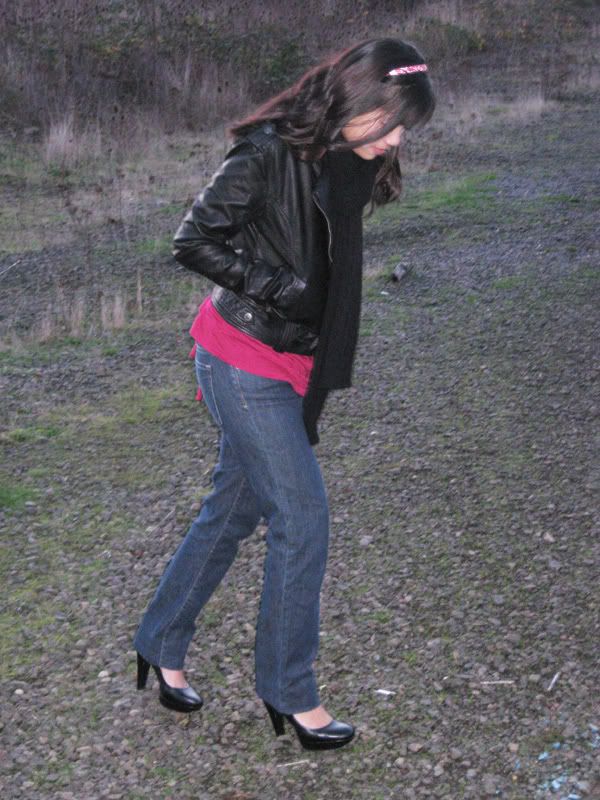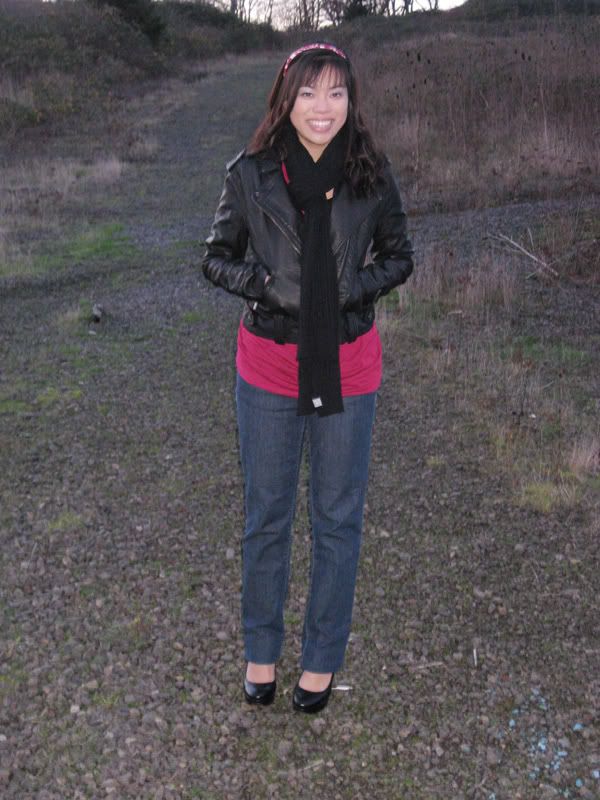 People's Liberation top over C & C California top. People's Liberation jacket.
Gap jeans. American Eagle scarf. Calvin Klein heels
.
Own handmade headband.
As the weather keeps getting colder and colder, it's become essential to layer. I absolutely love C & C California tops. They are great quality and last awhile. While I love wearing them alone during warmer temperatures, they are also my staple when it comes to layering.

And I don't have any closeup shots, but I'm wearing another one of my handmade headbands. My Etsy shop will open in January!

Hope everyone had a great holiday! My favorite presents were probably a Juicy Couture necklace, Tarina Tarantino bracelets, and the Marc zipper earrings I had been obsessed with for forever! Any great gifts you received?