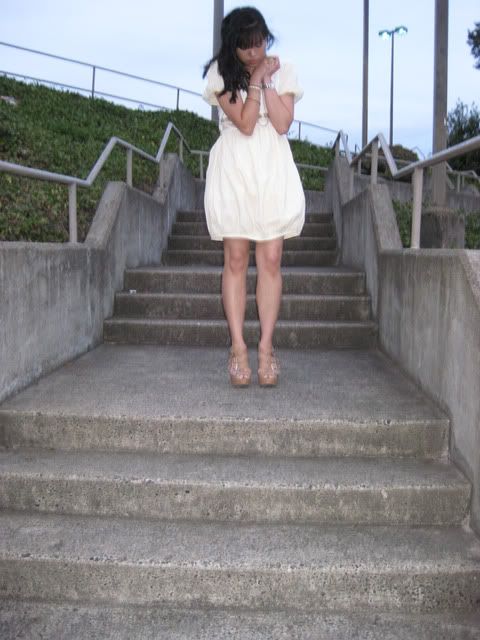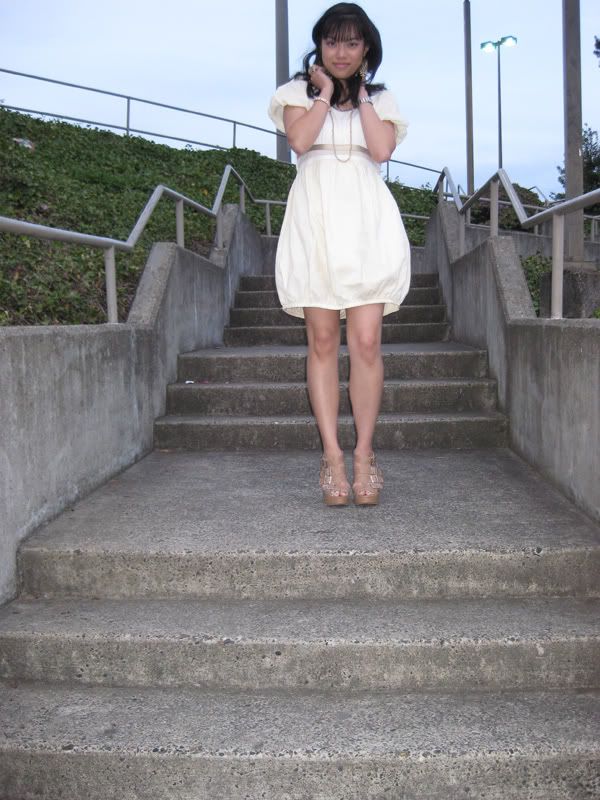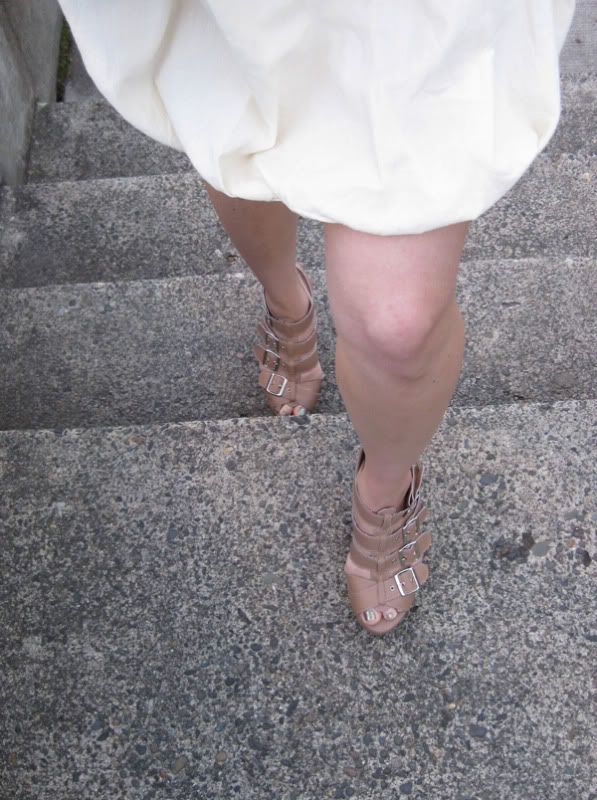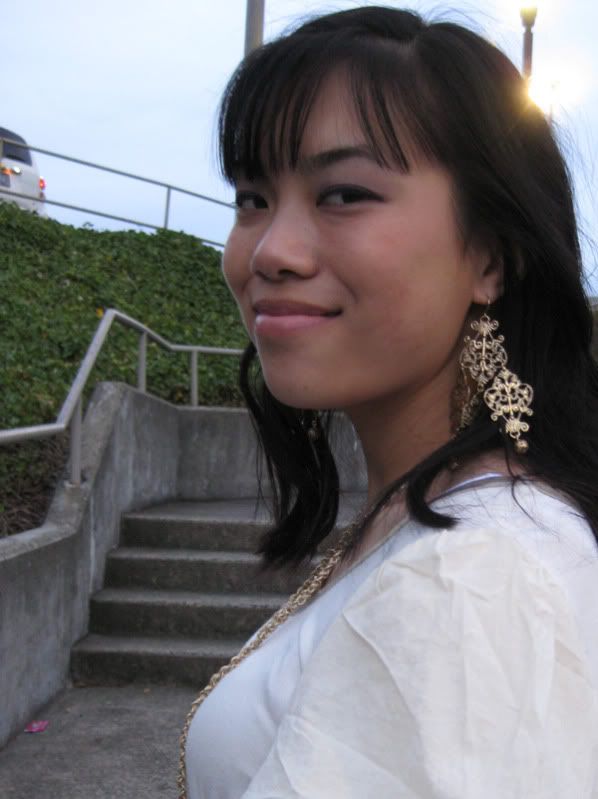 Lucca Couture dress. Carole earrings. American Eagle necklace.
Guess watch. Linea Pelle bracelet. Penny Loves Kenny wedges.
I liked this Lucca Couture dress so much, I also got it in black, as seen here. Lucca Couture is a really fun, girly brand. You can find their stuff at Urban Outfitters or even at a lot of online sample sales such as HauteLook (which has their stuff pretty often). I think I have also seen their stuff on Ideeli or Ruelala before. However, HauteLook is probably a better bet; I have seen Lucca sales on there pretty frequently.

Those Penny Loves Kenny shoes were an amazing deal. They are also comfortable enough. They last me about five hours before I'm in excrutiating pain which is pretty good.
And yes, another one of my frequently wore items--a Linea Pelle bracelet. I want the Dylan handbag pretty badly such as this, this, this, or this, but can't really afford it at the moment so I settle and make do with Linea Pelle bracelets. They are a great addition to nearly any outfit. Plus, I have the bracelet in cream, black, blue, and pink so I feel like I'm pretty set; those would go with almost any outfit I wear.