Pictures from a little while ago...After spending hours managing volunteers and making sure our event was going as smoothly as possible, I took a walk on a pier nearby and enjoyed being done with work. I love walks by the water on days with not a single cloud in the sky--bliss.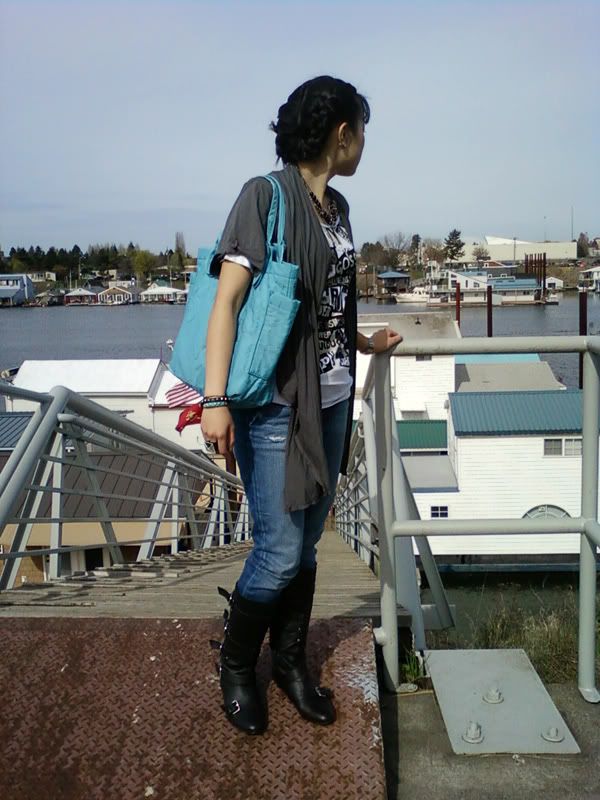 C & C California cardigan. LA Kitson top. Joe's Jeans. Marc Jacobs tote.
Swarovski earrings. Linea Pelle bracelets. Guess watch. CC Skye ring. Zigi Soho boots.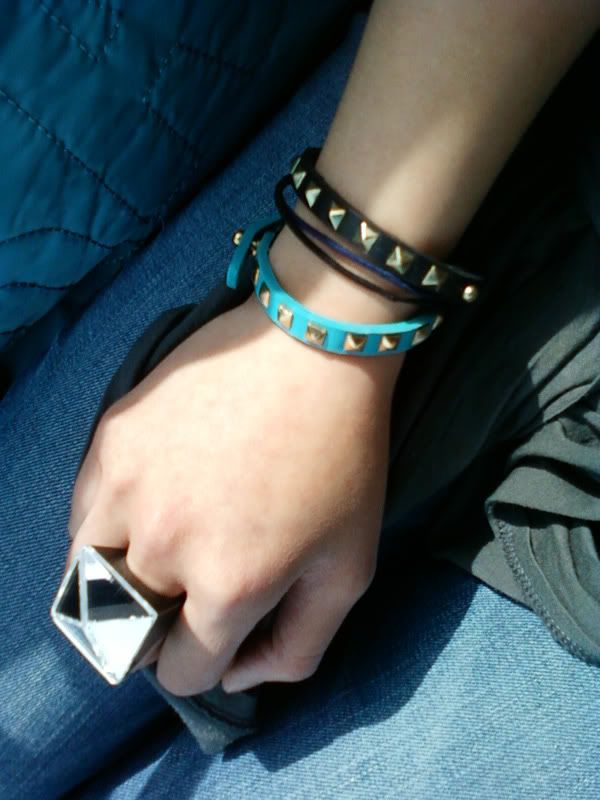 And apparently, the day was exhausting enough that I tried to sneak a nap in on the way home. (We had a stop then, which is why my seatbelt isn't on. Wear your seatbelt when you're driving, kids!)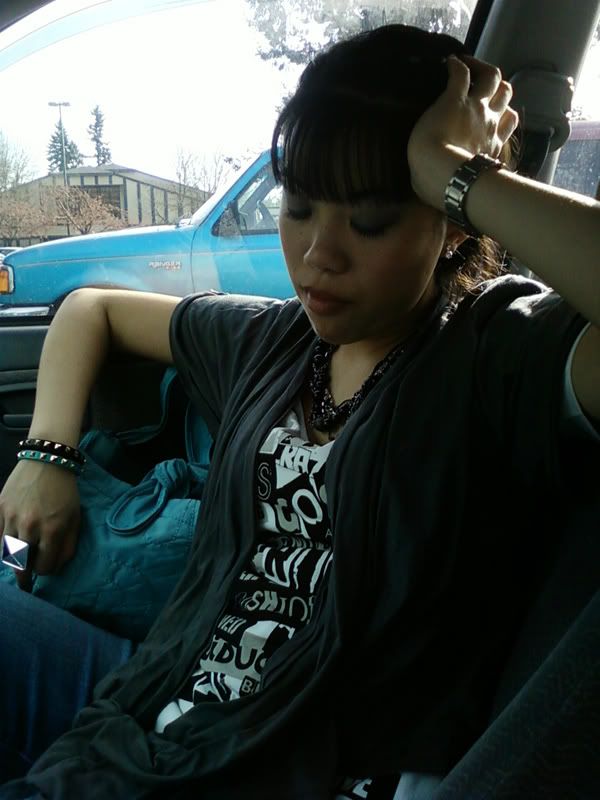 (P.S. I warned you it wouldn't be the last you saw of the Zigi Soho boots!)