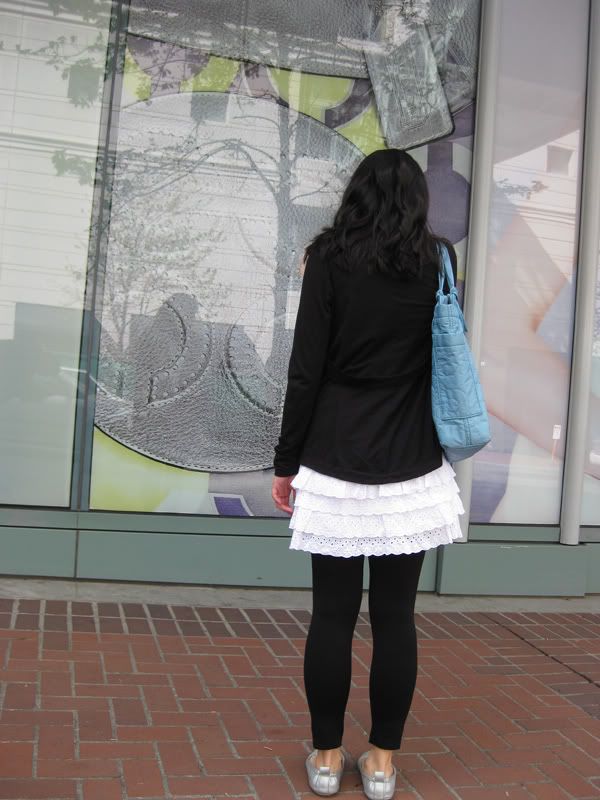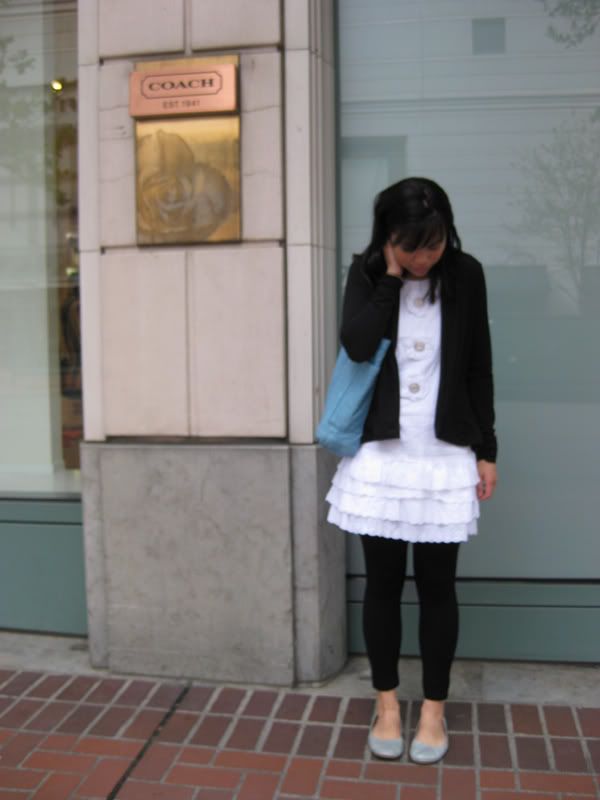 Joy Han dress. Splendid cardigan. Marc Jacobs tote.
Forever 21 leggings. Tiffany earrings. Forever 21 ring. Gola flats.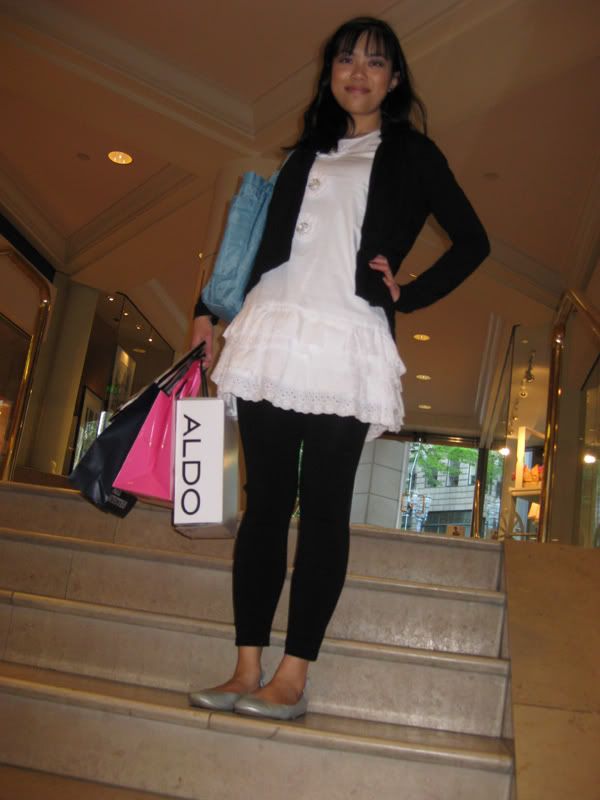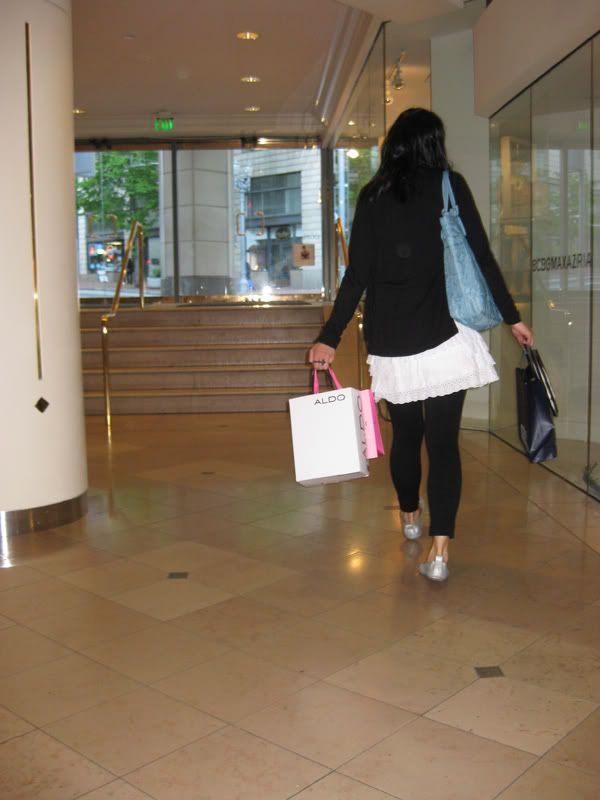 One of my favorite ways to end any day I end up working on the weekend? Shopping! I especially love shopping downtown! And any day that I have that many bags is a good day--though maybe not so much for my wallet...