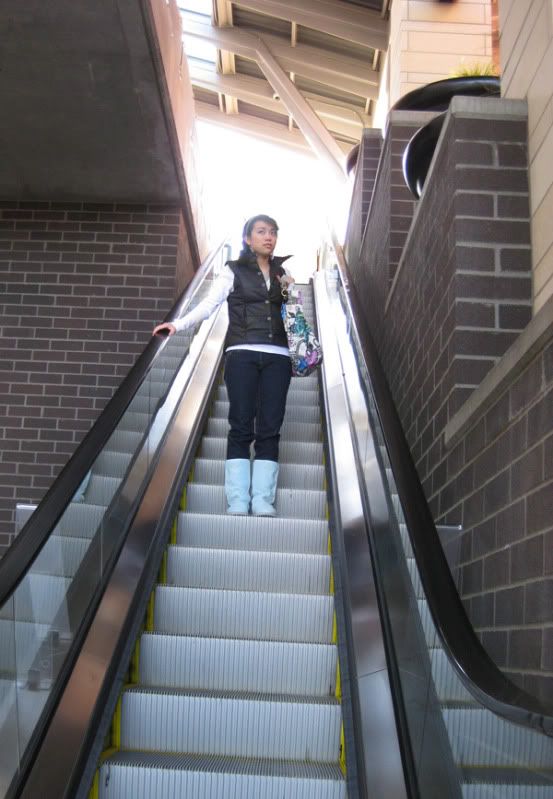 C & C California top. Gap cami. Converse vest. True Religion jeans.
Dâ -Nang boots. Tarina Tarantino earrings. Forever 21 ring. Coach tote.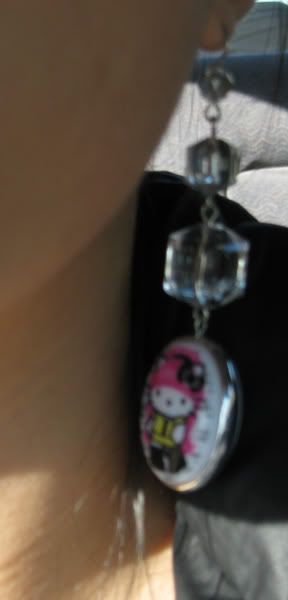 I love, and try to take advantage of, any nice days during the Pacific Northwest winter. Any day with 0% chance of precipitation is bliss!
I took a risk and didn't wear a jacket, choosing a vest instead; it actually kept me pretty warm throughout the day.
I am obsessed with Tarina Tarantino's Pink Head line since I have a love for Hello Kitty! The earrings are actually not as heavy as expected.
Also obsessed with my Dâ-Nang boots! I definitely took advantage of the 0% chance of rain to don suede boots. Dâ-Nang's shoe collection isn't very large so I am really lucky to have those boots!