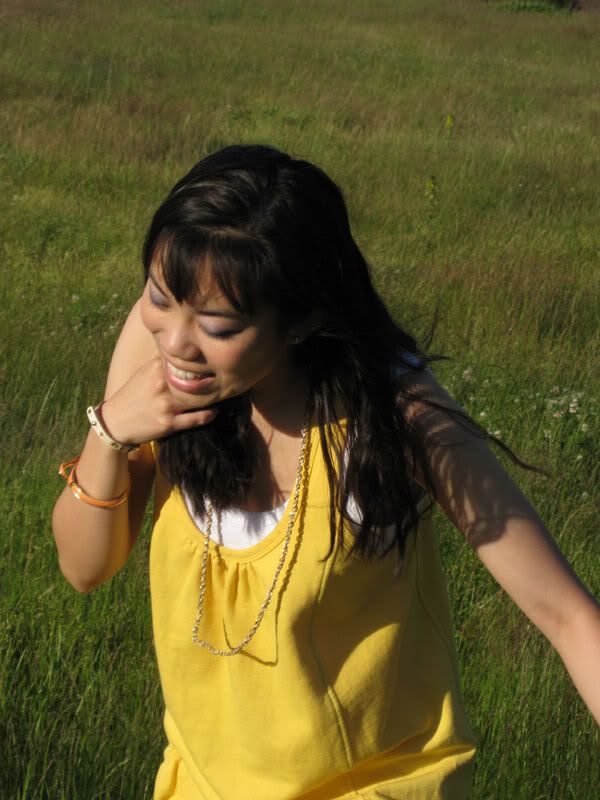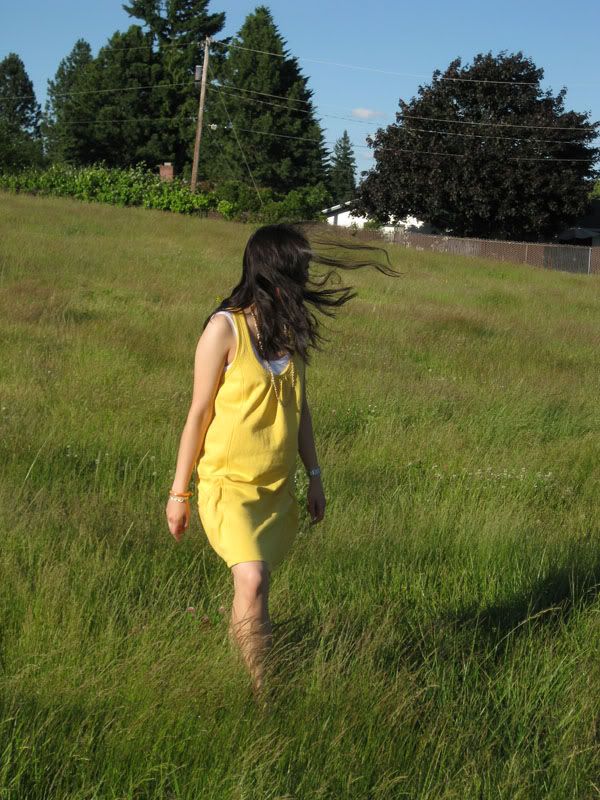 Juicy Couture dress. Victoria's Secret Pink tank top.
American Eagle necklace. Rachel Leigh and Linea Pelle bracelets.
Here is another blog post depicting me taking a risk: wearing yellow. Yellow is probably one of my least favorite colors. I just don't like it; it's probably too bright for my taste. I also don't think it looks good with my skin color so I just avoid wearing it in all.
Enter the dilemma where I see this dress and fall in love with it. I love the soft feel of its organic cotton. It is the only one left and it fits so well. Only it's yellow, a color I try to avoid.
Only when I wear this dress, it's no longer a mass of yellow; it is my beautiful absolutely comfortable yellow Juicy Couture dress. And then, nothing else matters--I just frolic comfortably in my dress.