C & C California top. Lily White cardigan. Vintage skirt.
Juicy Couture necklace. Forever 21 ring. Zigi Soho boots.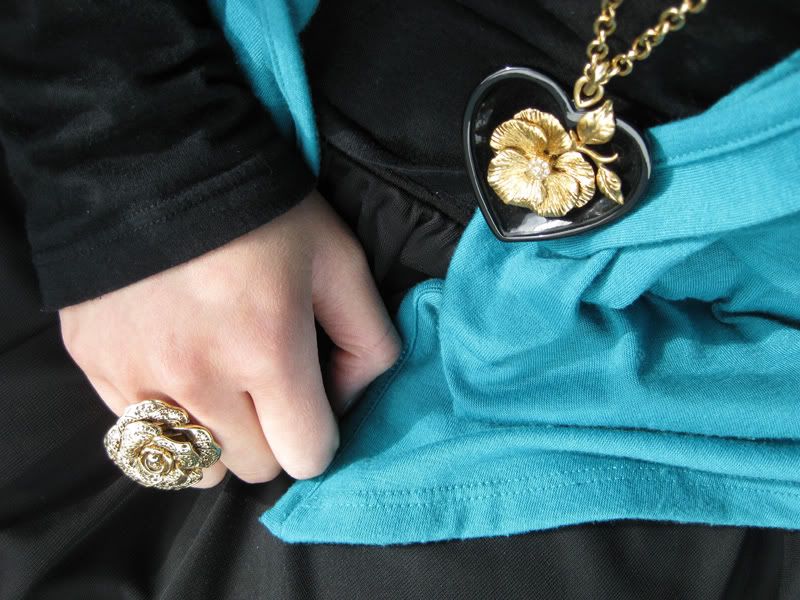 I've come to the conlusion that because of my short height, I shouldn't wear such long skirts and high boots because it makes me seem like I have no legs at all. In the future, short skirts and high boots or long skirts with heels or flats--just not high boots.
I have also concluded that I am in love with that necklace. Normally, Juicy Couture seems more toward trendy rather than timeless However, that necklace is both trendy and timeless. It seems like a classy piece of jewelry that anyone from seventeen to seventy could enjoy.