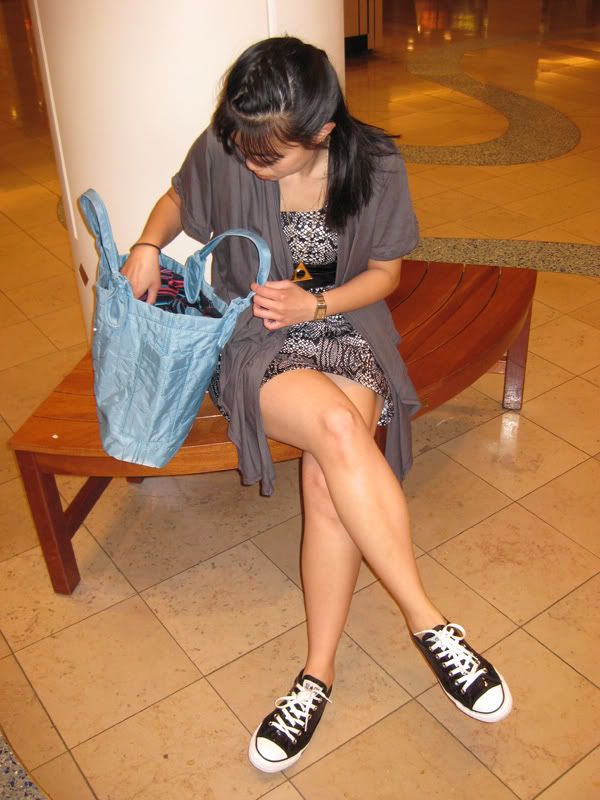 C & C California cardigan. Speechless dress. Marc Jacobs tote.
Alex & Chloe necklace. Guess watch. Converse sneakers.
I said before that I'd get these fancy-esque Converses to wear with a dress, and I held true to my word! Dear Kristen Stewart, this outfit was for you.
While I not a big fan of snakes, I am a huge fan of snake print. This dress was an amazing deal at Macy's. Speechless is more of a default junior's brand, but I eagerly snagged this unique dress. I am in love with the asymmetrical neckline, snake print, and the fact that it's versatile enough for me to wear with my Converses.
My other new obsession is Alex & Chloe. I was actually first introduced to them by Silver (90210) when she wore their "I heart Paris" tee. I actually ended up getting that shirt, another tee, and a couple of necklaces by them. Alex & Chloe is slightly eccentric--but in a good way. I like them!