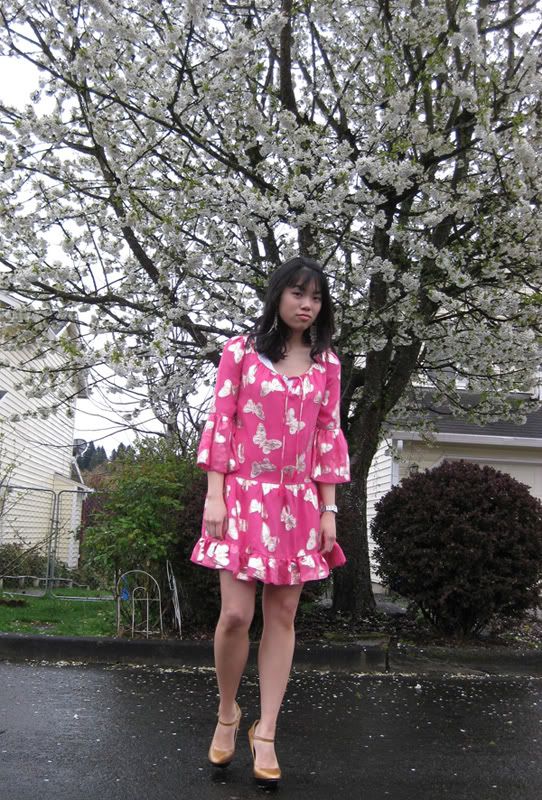 Juicy Couture dress. Guess watch. Cara . Hale Bob heels
.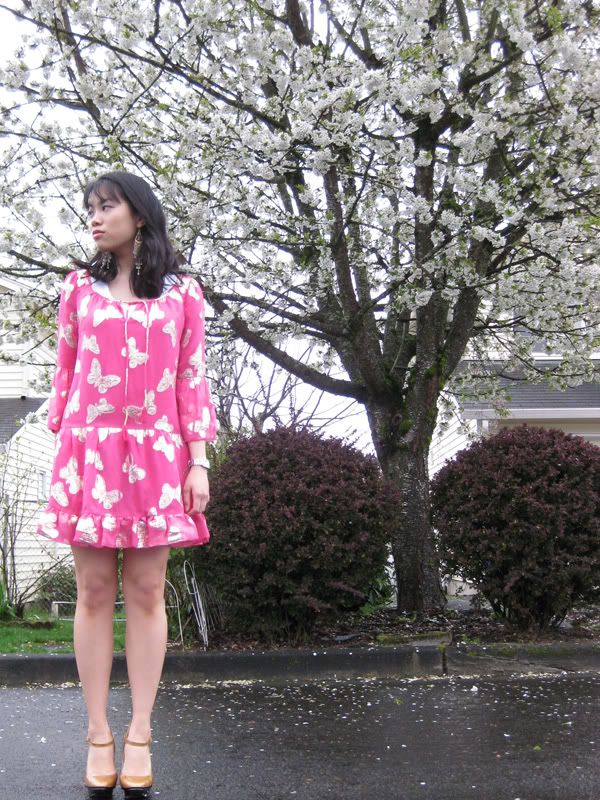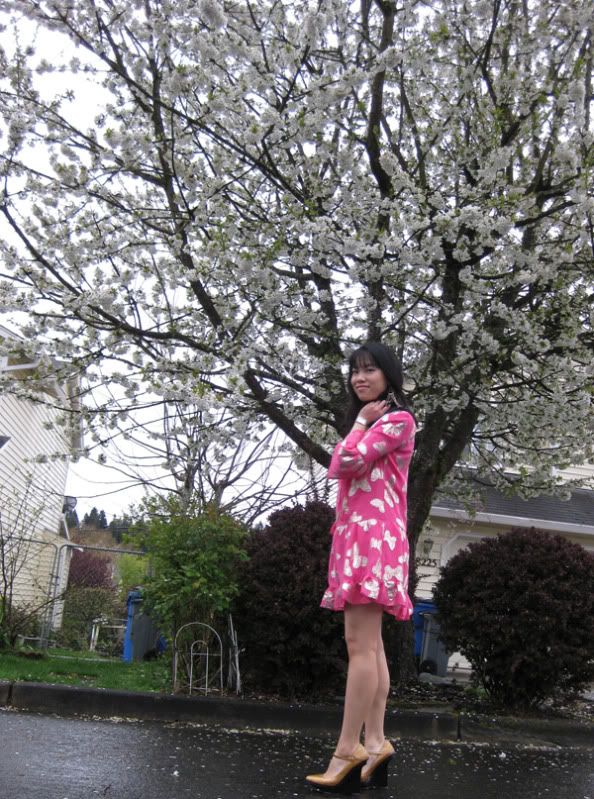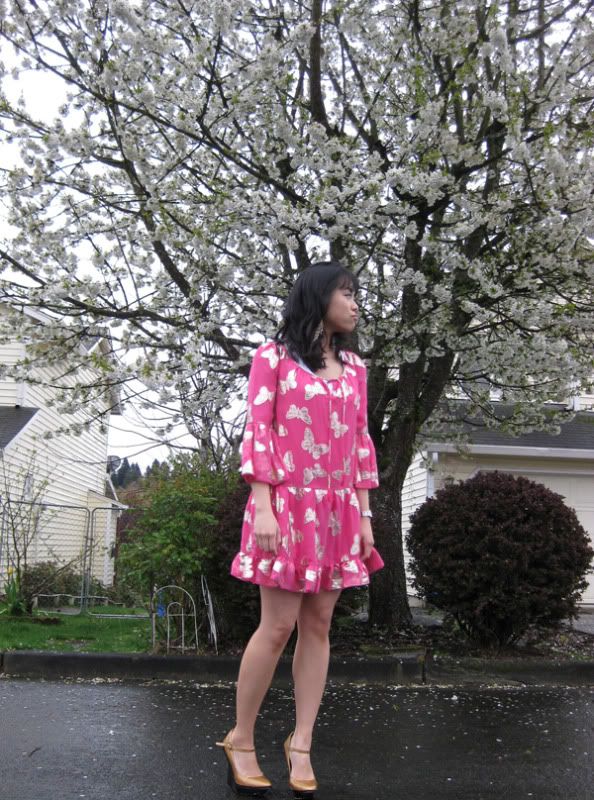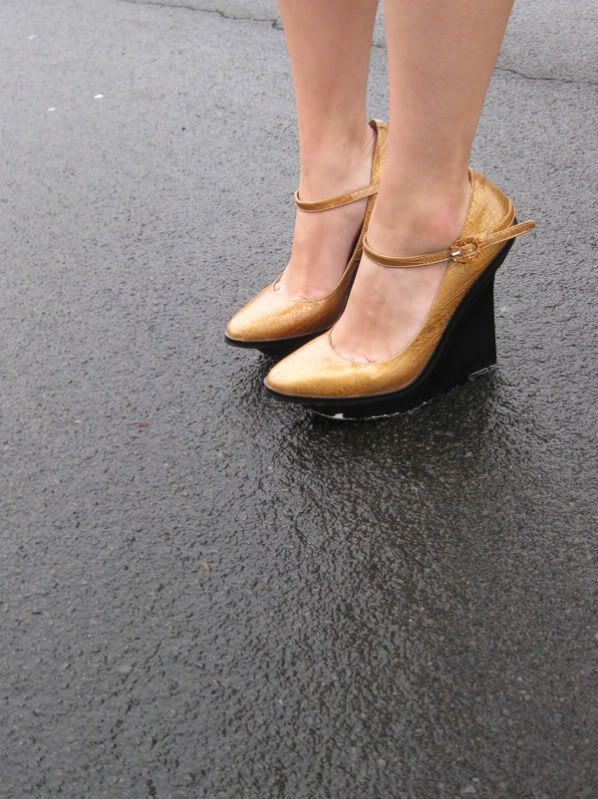 A late blog post, but these pictures are actually from Easter. The cherry blossoms blooming, my bright pink dress, the little animal truffles I got from Moonstruck...all signs of Spring and Easter.
I have been in love with the Juicy Couture butterfly print stuff ever since they started coming out. However, when I saw this dress on the runway for Barbie's 50th Anniversary Fashion Show, I had to have it.
I checked Nordstrom the other day, and I'm really sad that they didn't have the butterfly print swimsuit/bikinis anymore. However, I recently found and ordered another version of this dress so I think I will manage okay without the bikini. The dress is actually supposed to be a swim coverup, but I will probably wear it as a normal dress. I doubt anyone will try and stop me, and I don't think it'll be obvious anyway.