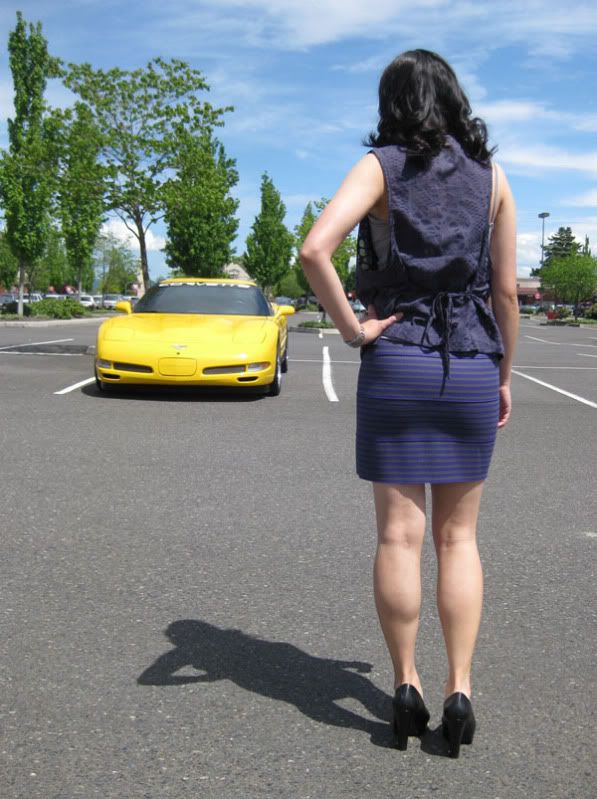 People's Liberation top. Forever 21 cami. Pleasure Doing Business skirt.
Marc Jacobs headband. CC Skye ring. Calvin Klein Heels.
I have a thing with always matching; I like to have everything super coordinated. Consequently, when it comes to mixing prints, I would be venturing far past my comfort zone. I gave it a try here though, combining the purple quasi leopard burnout print of my People's Liberation top with my purple and gray striped Pleasure Doing Business skirt. What do you think? Did I manage to make it work?