People's Liberation jacket. C & C California shirt. Aerie dress. Hot Sox tights.
Juicy Couture boots. Nordstrom necklace. Nordstrom ring. Coach tote.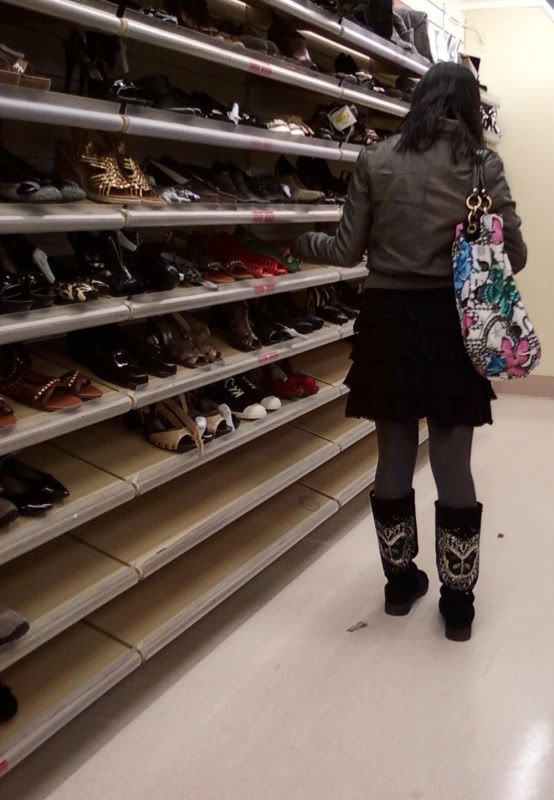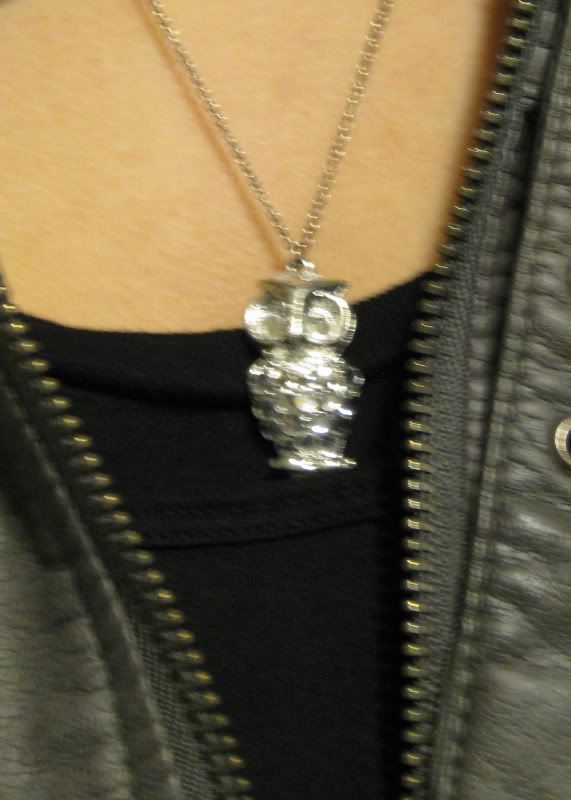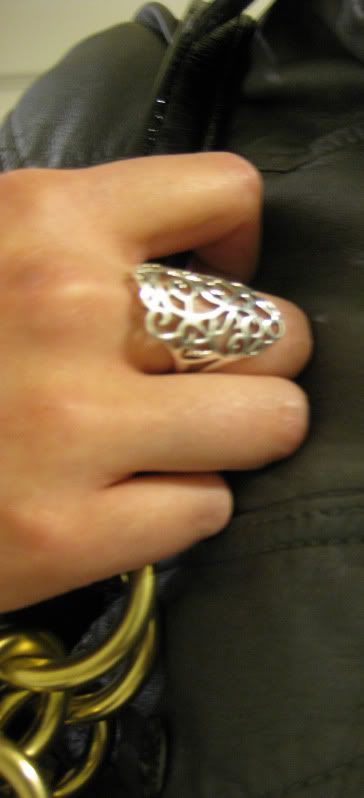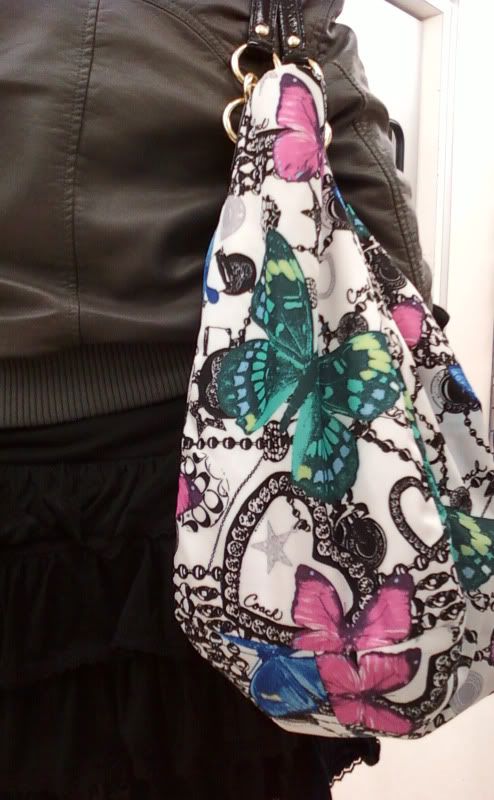 Long sleeved tees (I especially love ones from C & California) are definitely high on the list of my essentials. With the Pacific Northwest weather, layering comes in quite handy. My spaghetti strap dress from Aerie was made for warmer weather, but I've been dying to wear its adorable frilliness so I thought I would whip it out in the middle of winter. My jacket isn't too insulating, but what better solution than a long sleeved tee? I could've chosen a different color to contrast, but I liked the black on black; it creates an illusion that my dress was really a long sleeved one. However, having everything entirely black is kind of boring; I added grays to my palette with gray tights and the People's Liberation jacket, as well as the owl necklace to bring some shine in the midst of the darkness. And finally, my Coach butterfly tote added the subtle, but much needed pop of color.