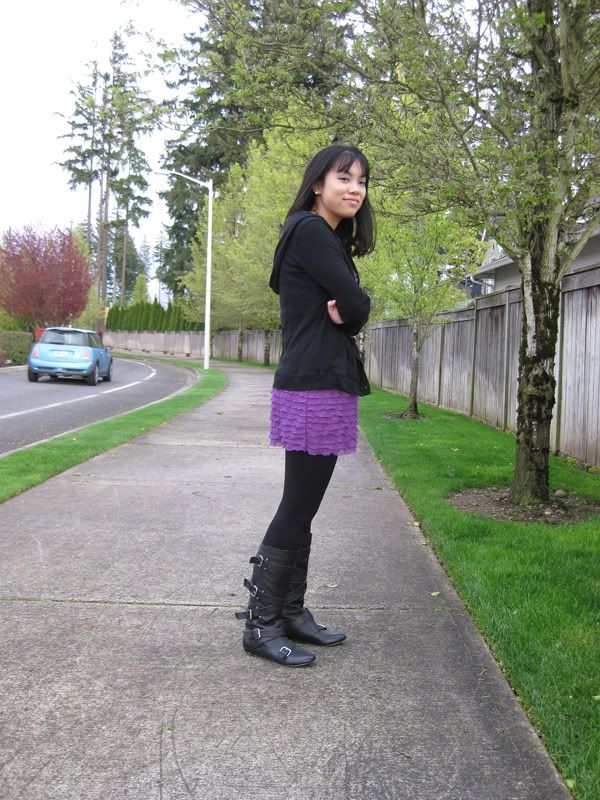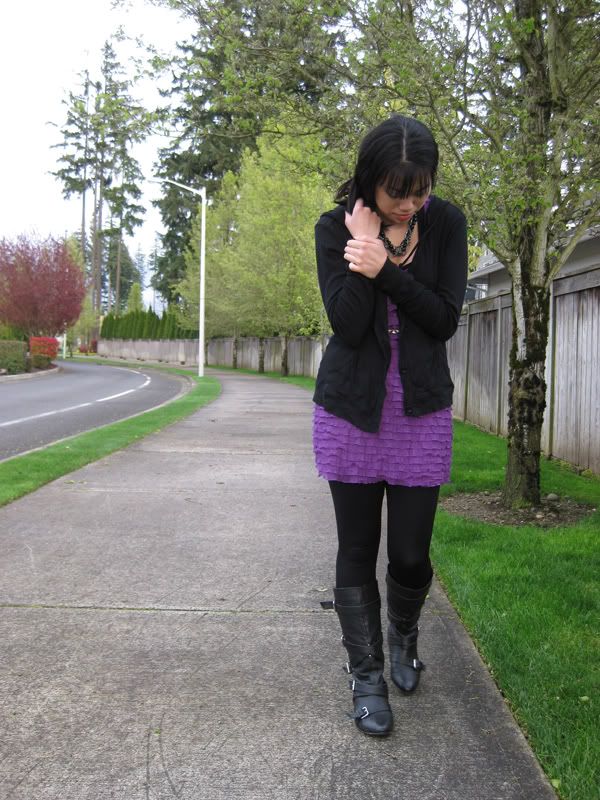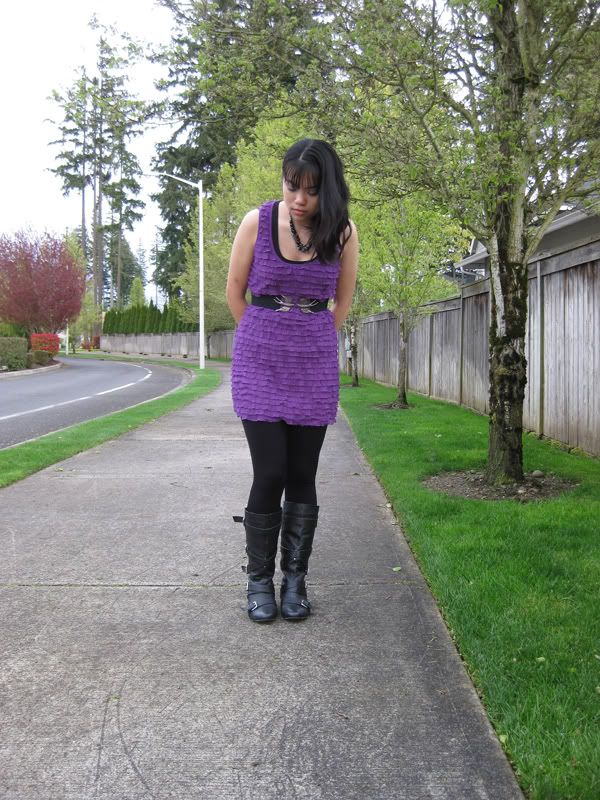 Free People dress. C & C California cardigan. Forever 21 ring.
Tiffany earrings. Nordstrom necklace & belt. Zigi Soho boots.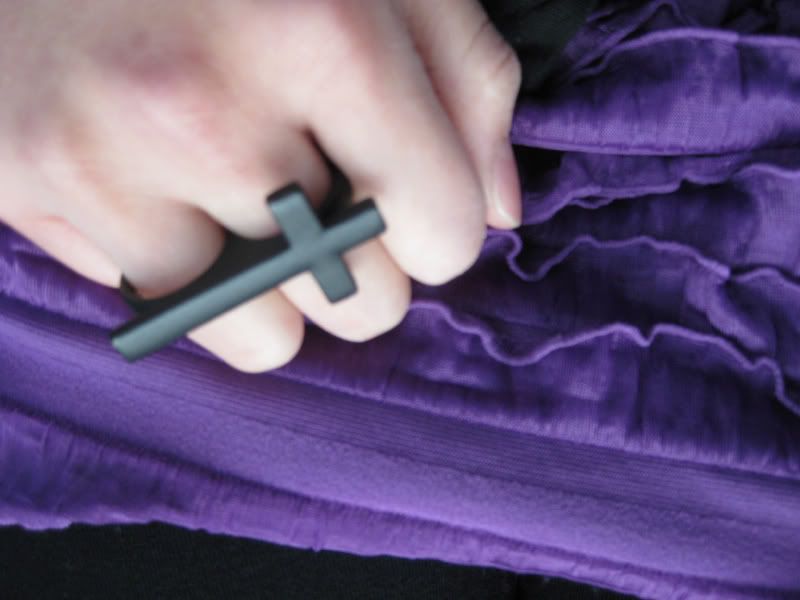 Yes, you've all seen these boots before; you saw them here, here, and here, but I feel like this won't be the last post you see with my Zigi Soho boots. Truth is, I am madly in love with them. Every girl should own a pair of boots as versatile as they are! I can wear them casually with jeans or dress them up with skirts and dresses. Most of the time though, I find myself usually pairing them up with some girly skirt or dress; it gives my outfit a nice edge and balances things out.
I have also been finding myself wearing my cross connector ring from Forever 21 pretty often. I first saw the ring on That's Chic, was really sad to see that it was sold out online, but then became miraculously fortunate enough to find it in a Forever 21 store (after scouring multiple stores)! Forever 21 rings are absolutely great--not only are the designs unique and fun, but the prices are always such a bargain! Forever 21 is also the only place I've noticed with a good selection of connector rings. All the connector rings I've gotten, such as the ones seen here or here are from Forever 21. Definitely check out their selection when you get the chance!