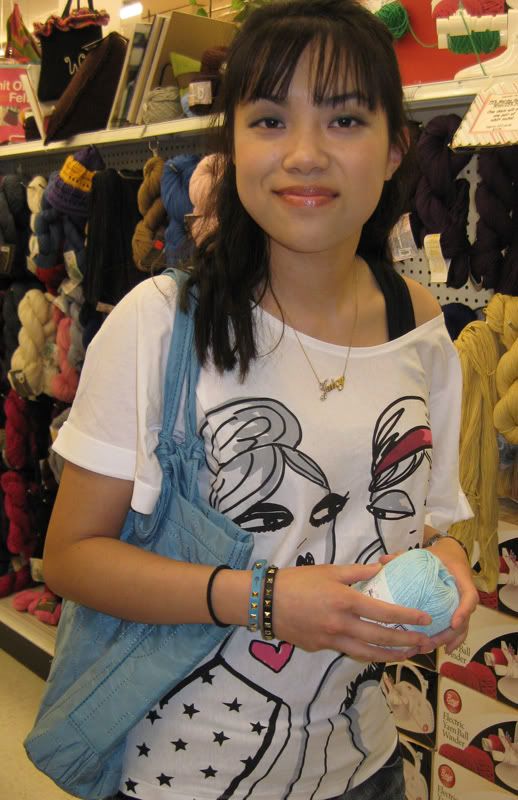 People's Liberation jacket. LA Kitson top. Forever 21 tank top. DKNY jeans.
Juicy Couture necklace. Linea Pelle bracelets. Marc Jacobs tote. Ed Hardy flats.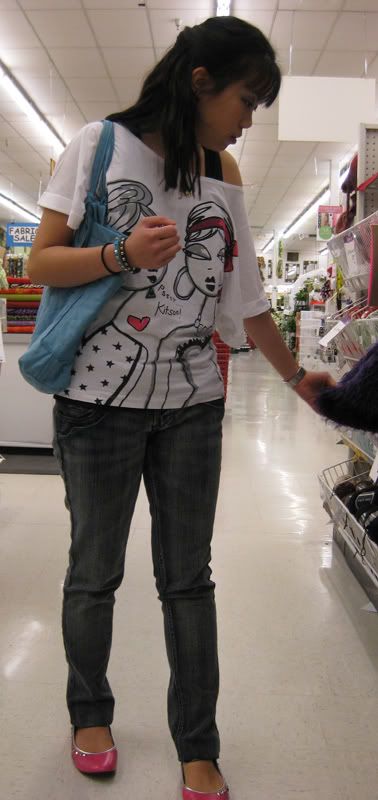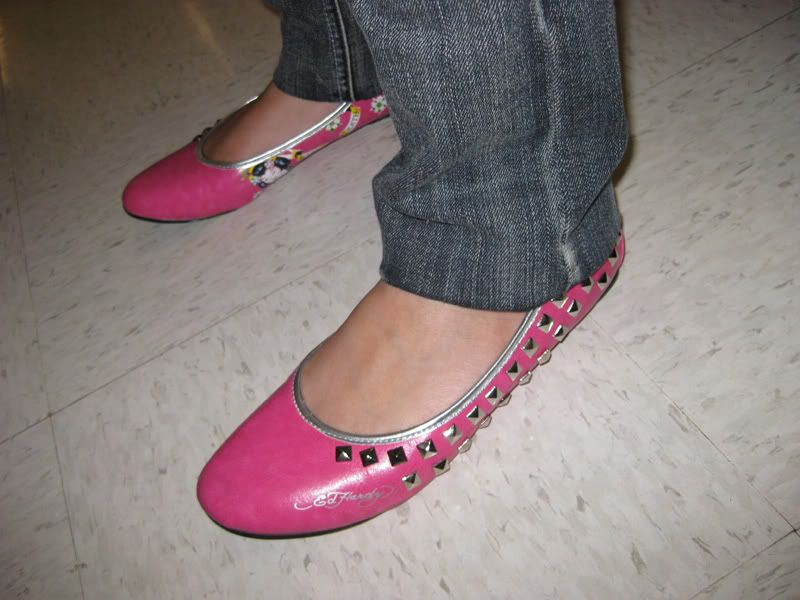 I've been meaning to buy a loom and learn to make something other than just scarves. However, with summer here, I have plenty of time before I really need to start knitting again for cold weather. Still, I love strolling the aisles of craft stores and admiring all the great yarns. I tend to get immersed in all of the colors and textures.
I am test wearing my new Ed Hardy Sin City flats. I had been devastated when they sold out of the flats at Nordstrom and Macy's, but thankfully, I found the flats here --and for an amazing deal! They're not only insanely cute, pretty comfortable, but most of all, very versatile--traits I look for in shoes!