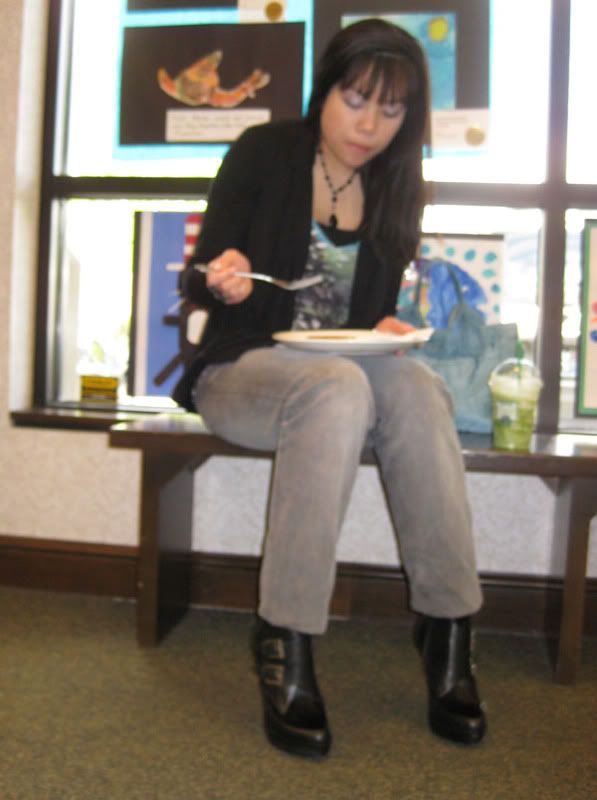 Splendid cardigan. Urban Outfitters tee. Forever 21 cami. Linea Pelle bracelets. Forever 21 ring.
Vintage (black) necklace/ American Eagle (gold) necklace. Vans jeans. Jeffrey Campbell booties.
Slightly old pictures from coffee/lunch at the Barnes & Noble Starbucks and later attending a Wakey!Wakey! concert. It was my very first concert (well, there was this orchestra that I went to earlier last year but I feel like that doesn't count), and it was really great. Michael Grubbs and his violinist, Caitlin Moe, are really funny, and the whole atmosphere itself was fun. Michael Grubbs is on One Tree Hill, one of my favorite shows of all times, and after he sang "Dance So Good," I fell in love. I looked up the song and have been a fan of Wakey!Wakey! since. I'm grateful for the opportunity to see Grubbs in concert, as well as meet him! It was a great day!