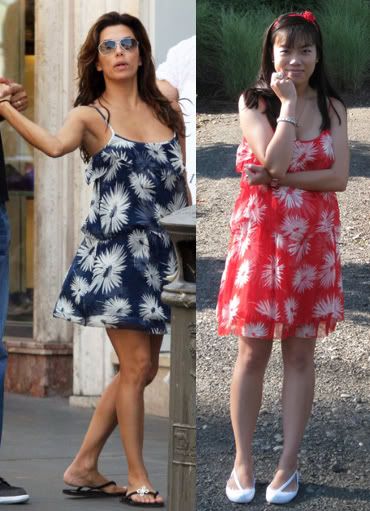 My new Juicy Couture dress! Eva Longoria [Parker] has the same Dahlias Print Tiered Ruffle Slip Dress, only hers is in blue. While the dress can be easily dressed up, I--like Eva--opted to keep it causal.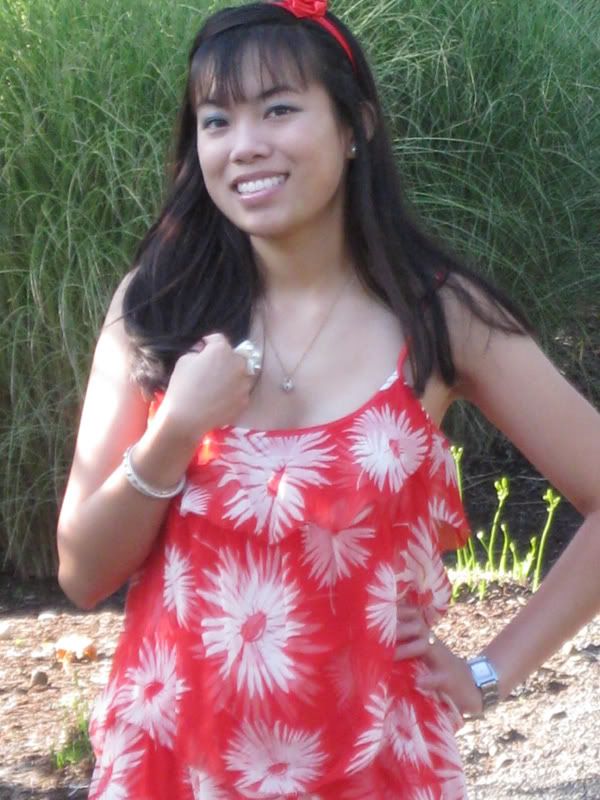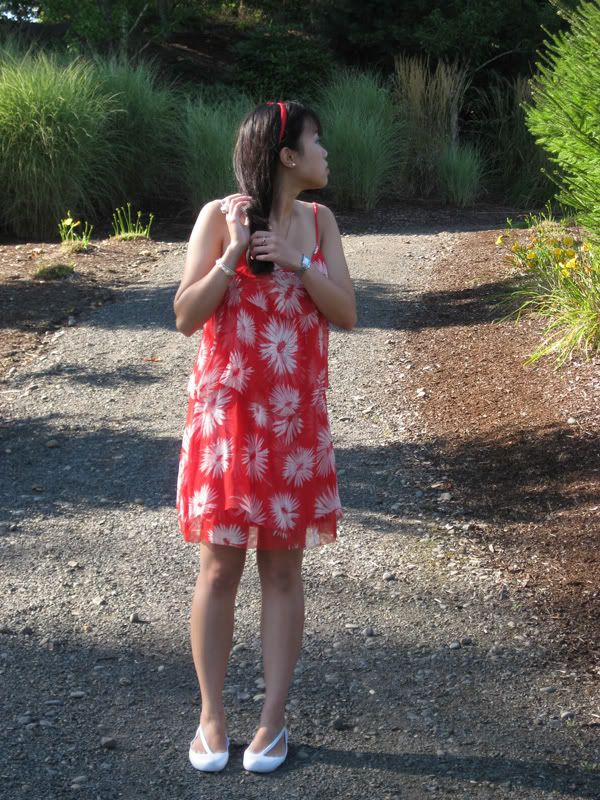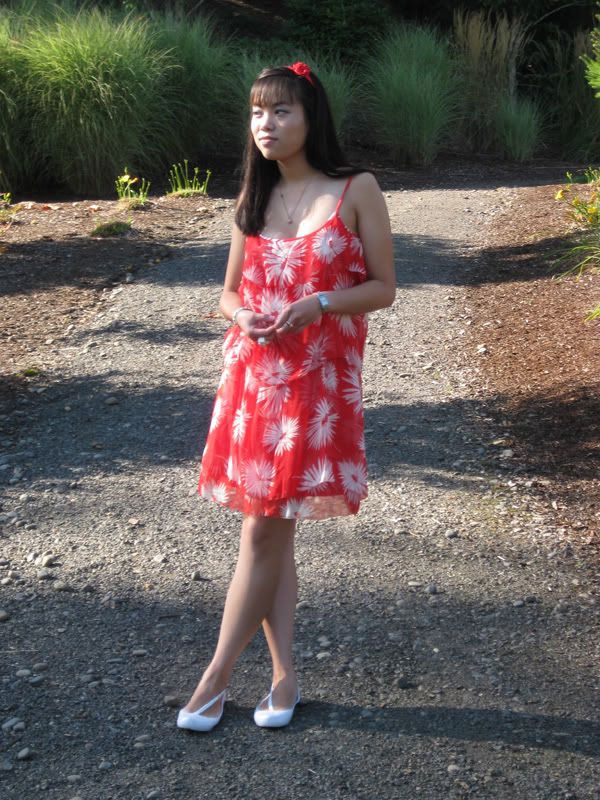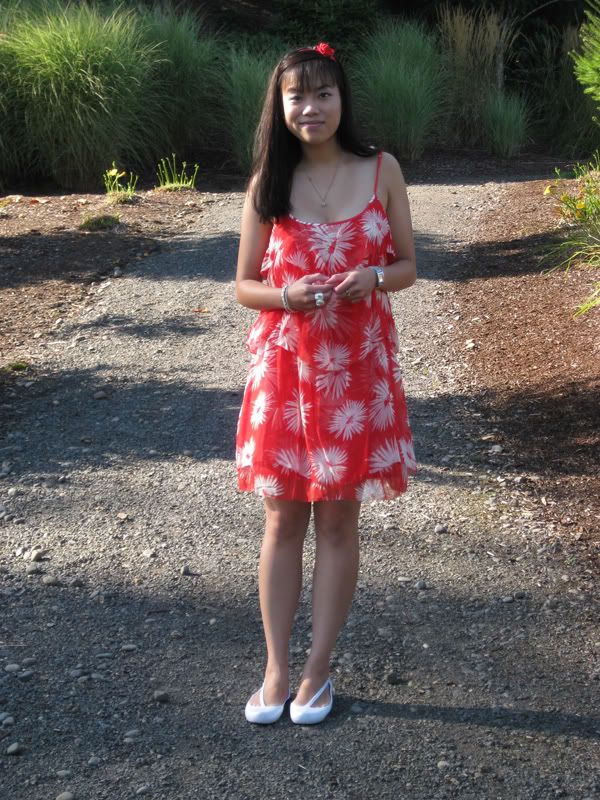 Juicy Couture dress. Handmade headband. Juicy Couture necklace. Guess watch.
Marc Jacobs & House of Harlow rings. Linea Pelle bracelet. Melissa shoes.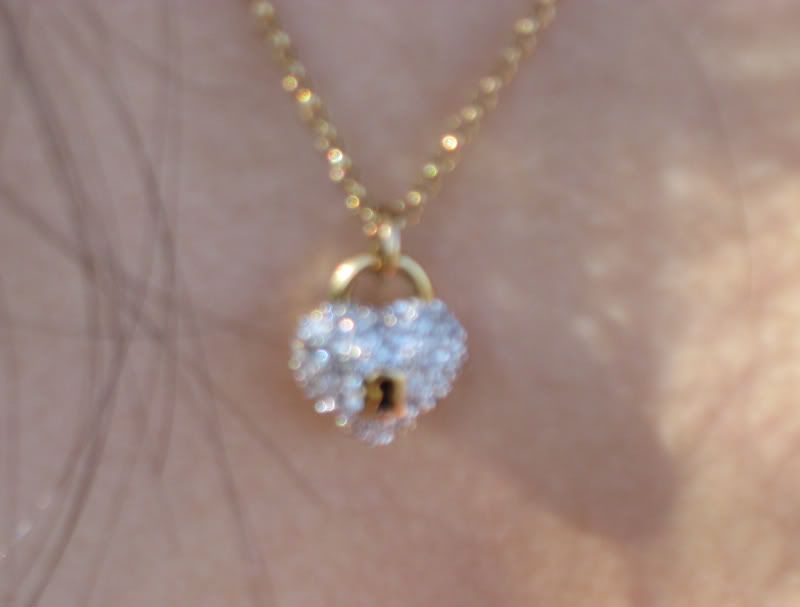 I will take advantage of any fall day here that isn't pouring down rain! I often feel like I'm not cut out for the Pacific Northwest. I hate the nonstop rain for starters. I can tolerate a bit of rain here and there, but when it rains the majority of the time, I'm not so thrilled by it. I've also felt like I'm more of a city girl. Maybe L.A. is where I need to be? Maybe. As book smart as I may be, I don't think I'm all that street smart. Still, I'm looking for a nice big city with more sunshine than rain! I went to a job interview earlier last week, and the guy who interviewed me told me I seemed more "East Coast than West Coast" and certainly like I "wasn't such a Portlander." (He was from New Jersey.) I took it as a compliment in any case.

I'm starting a headband line! The headband seen in the pictures above was actually the first headband I ever made. More pictures soon! I'll also start selling them in my Etsy shop as well.

And news! I have realized how obsolete MySpace was getting (although feel free to still visit me!) so I finally jumped on the bandwagon and got myself a Facebook. Like me! :o)