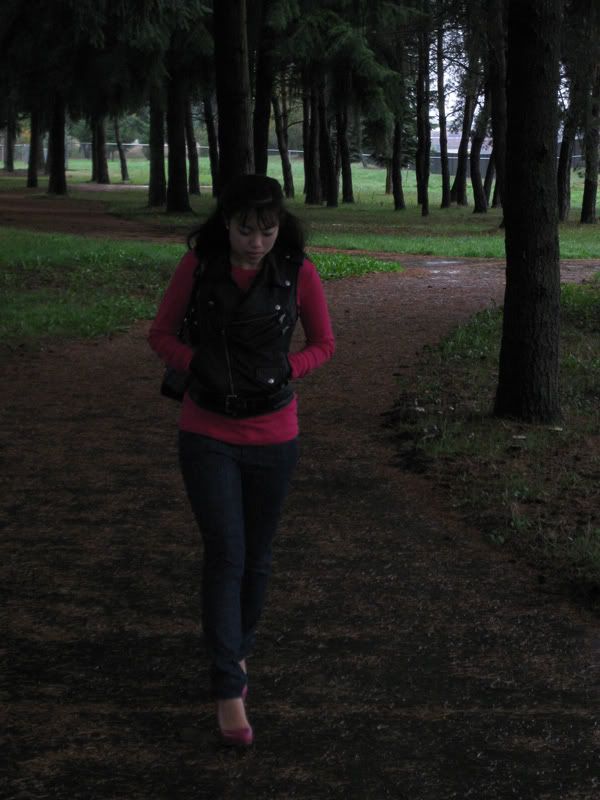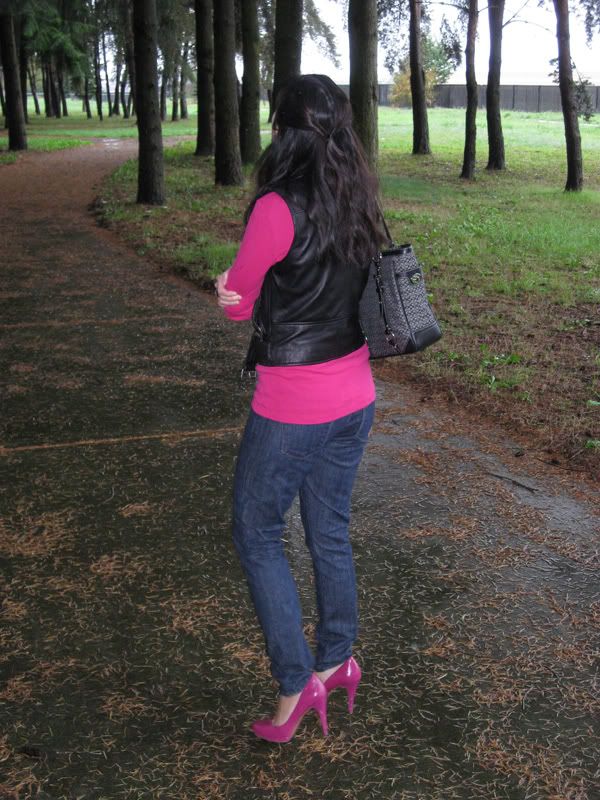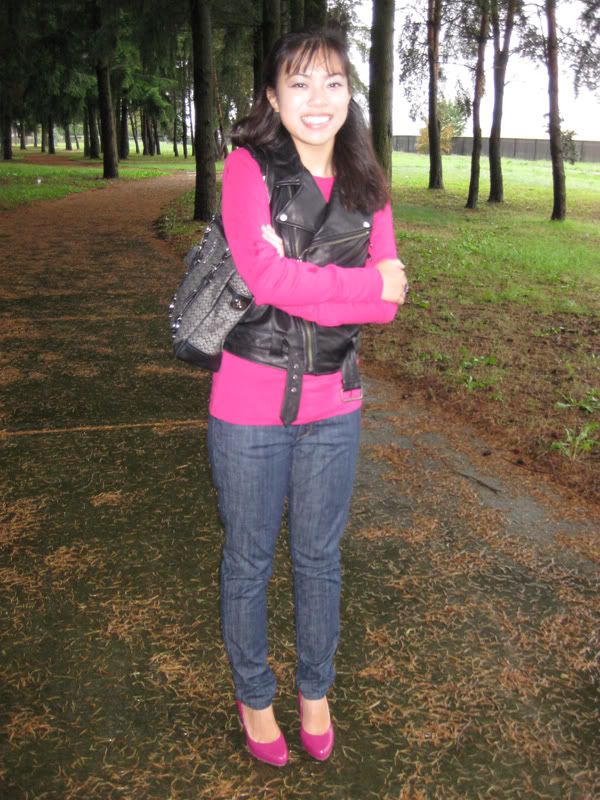 Gap long sleeved tee. Truth & Pride leather vest. Easy Money jeans.
Coach tote. Nine West heels. Juicy Couture rings.
Love, love, love my leather vest. It was pretty much love at first sight when I saw it. Do you ever have moments like that--when after the moment you first set your eyes on something, you know you have to have it? That's how I felt. I'm a bargain shopper and at max, I will spent $50 on an item--if I really love it. This vest was a bit of a splurge. I think I paid $60 or $70 for it, but it was regular almost $200, so it was a great deal! I thought of it as an investment. It's actually the first time I've worn it since buying it at least 6 months ago, but I'm sure I'll be wearing it lots more.... Point is, I love this vest, and even if I only wear it once a year, it was well worth my money!


Also with this outfit, not to say I don't like anything else, but I'd also like to mention that I love my pink heels; they make me feel like Barbie. Want to add girly-ness to any outfit? Pink heels. Again with my habit of buying variations of things I love, I also bought these heels in blue!


P.S. Sorry for the overuse of the word "love"!


P.P.S. I got started a little late, but
you can now find me on:

:o)