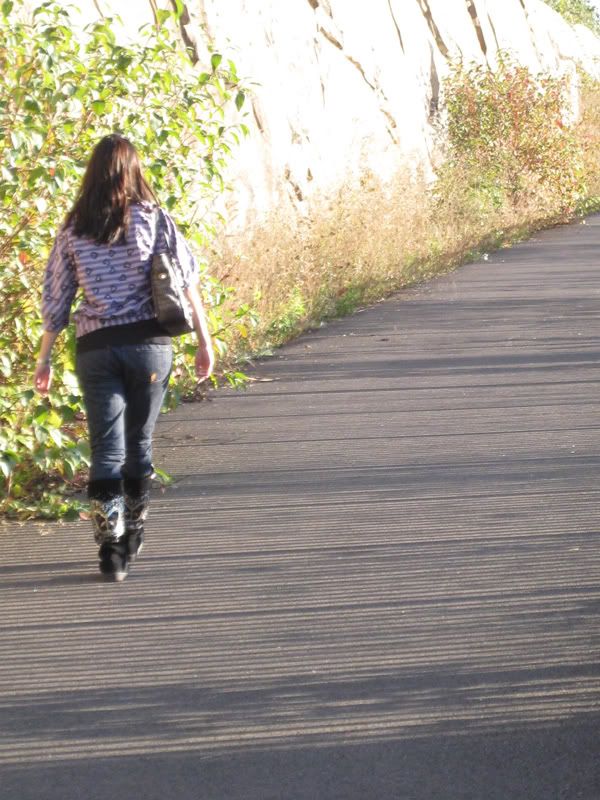 Marc Jacobs sweater. Forever 21 tank top. Easy Money jeans.
Coach tote. Guess watch. Juicy Couture boots.
This was one of those really rare days when I left the house nearly sans accessories (I never go anywhere without a watch and also sleep with my earrings in so I don't normally take them out)--I didn't have any necklaces, rings, or bracelets on. However, taking my outfit into consideration, I don't feel like a lot of accessories were really necessary. Because my Marc Jacobs sweater is fairly busy, it draws most of the attention anyway. I would've had to find a really simple necklace that would have neither distracted nor clashed with the sweater. The key thing to remember is that while accessories are great, you only want them to complement the other items in your outfit, not be overwhelming.

Find me here too:

:o)