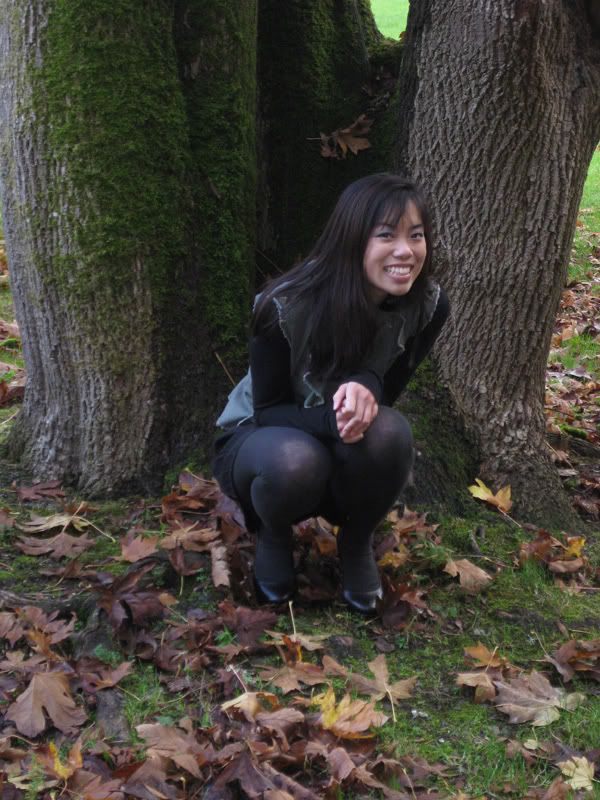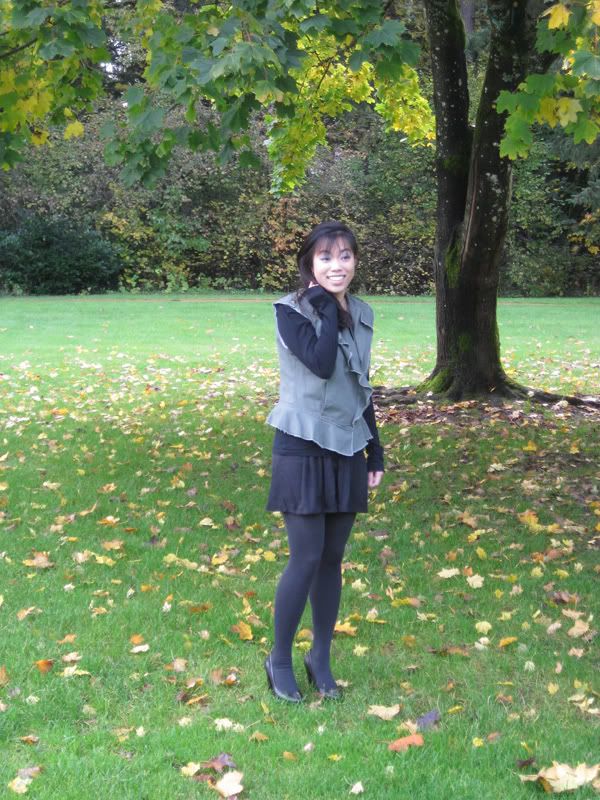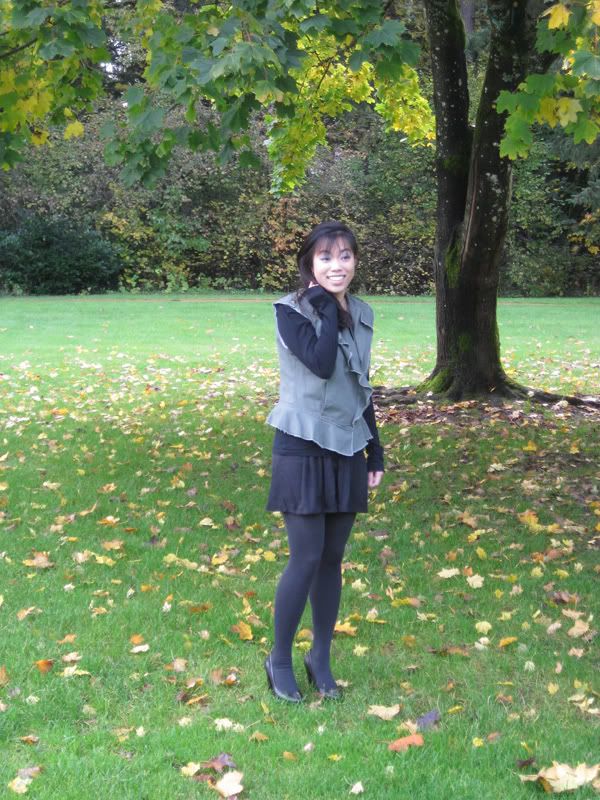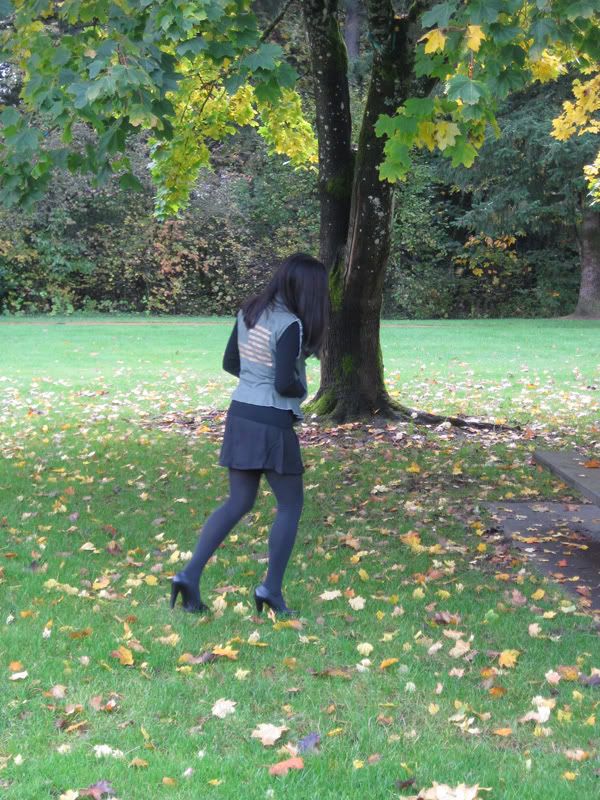 C & C California top. William Rast vest. rvca shorts.
Hot Sox tights. Marc Jacobs earrings. Calvin Klein heels
.
Despite how casual this vest is, I love the challenge of trying to dress it up, such as here. Also judging by that previous post, I believe I also have the tendency to wear these Marc Jacobs owl earrings with the vest; that's likely due to the similar color scheme of the vest and earrings.

William Rast is also currently doing a collaboration with Target at the moment. You can buy a vest similar to mine for cheaper here. Minus the studs and flag design on the back, they're nearly identical.