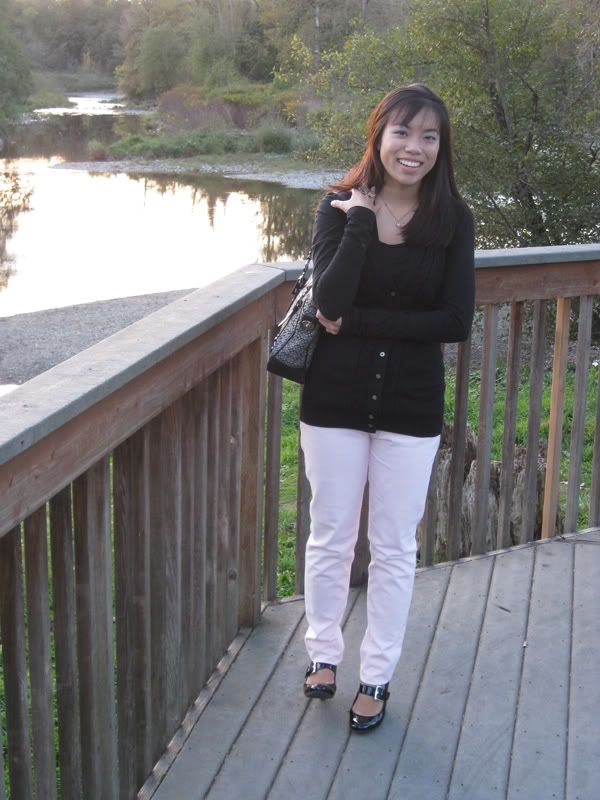 C & C California top. Banana Republic Vest. Habitual jeans. Coach tote.
Juicy Couture necklace. House of Harlow ring. BCBG heels.
These Habitual skinny jeans were not only really cute, they were such a great deal; I absolutely had to get them. However, they were also light pink. Granted, I love light pink! But light pink pants? I had to debate the logistics of buying the jeans, but finally decided I could make it work. And voila! Here is proof that they did not become just another cute bargain that became dormant in my closet.

The easiest way to make colored pants work is to not think of them specifically as "colored pants." Rather, think of them as something more along the lines as the "standout clothing item." Treat them how you might treat any other colored or patterned item of clothing--when you have an item you want to stand out, neutralize everything out.
My go to "neutral" color is black.

Thus, aside from my pink pants, my whole outfit is black.
If you have too many standout items, your whole outfit can risk looking busy.

Find me here too:

:o)