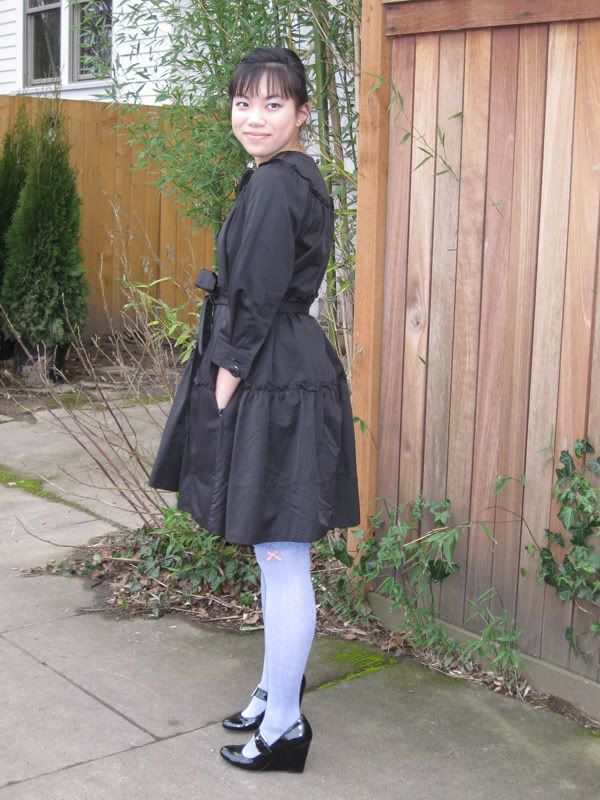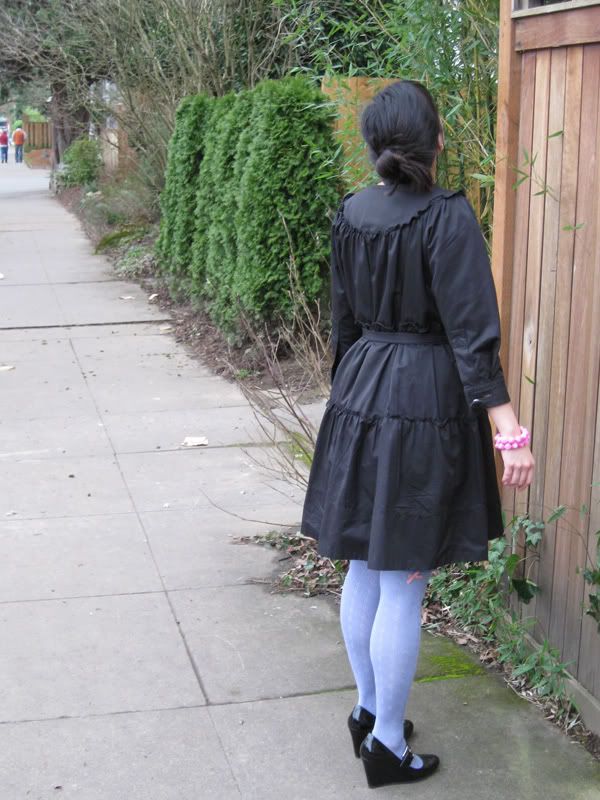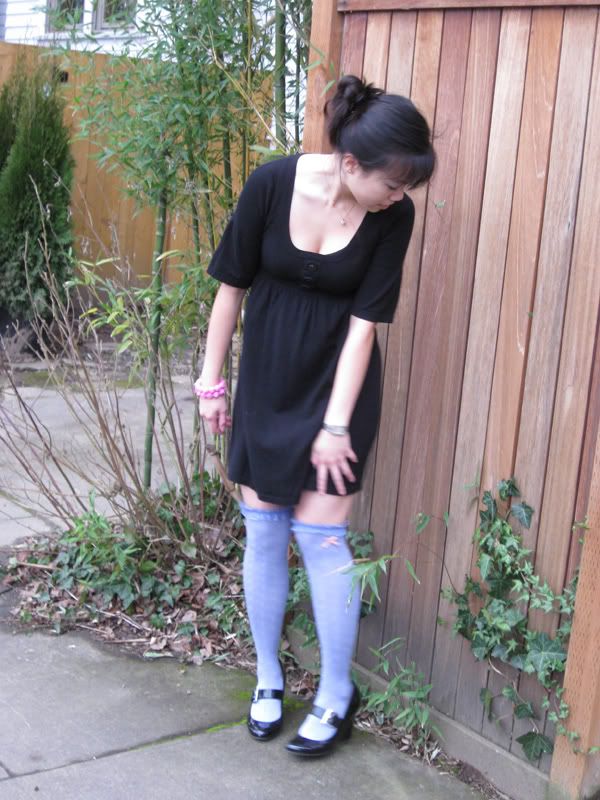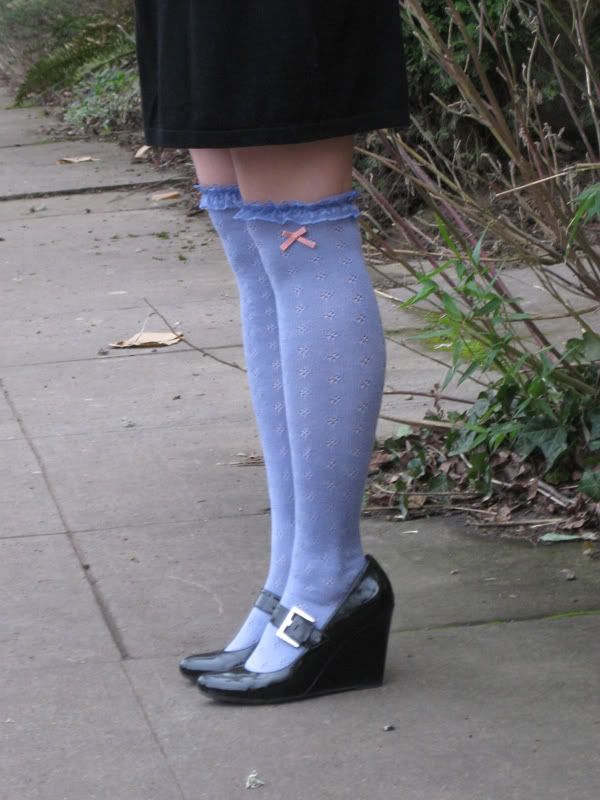 Yay for more
over-the-knee socks
! I
told you
I bought a whole bunch of pairs! When I bought this pair, I hadn't actually been sure that I would ever wear them because they're not a very versatile color. In honestly, I bought them for the frilly top and the pink bow. :o) But I'm glad I did because I love them!
I also love the jacket here because it's so fun with its tiers and ruffles, big buttons, and full skirt, and despite all the frills and thrills, this jacket is actually very low maintenance with its nylon material. Interestingly enough, this jacket has a suspiciously close resemblance to this
Marc Jacobs Sateen Tiered Coat
... I didn't plan it that way--in fact, I didn't know about the MJ jacket until I came across it randomly shopping online
after
getting the Forever 21--but I would say I certainly got the look for cheaper!
However, speaking of getting the look for cheaper, you can get my Tarina Tarantino "Carved Rose" bracelets for $38 each.....
.....or you can get the look with these "Fabulous Finds" Forever 21 "Rose Bead" bracelets for $1.50 each!
I'm actually thinking of buying a few of the Forever 21 bracelets to wear with my Tarina Tarantino ones. :o)
Also, because I didn't end up doing a giveaway in February, I decided to do a reader recognition!

I appreciate the time that everyone takes to read my blog and give me your feedback and thoughts. When I do my reader recognitions, I'll probably note my favorite comment, best feedback received, etc. However, I would like my first Reader Recognition to be my most loyal readers last month! A huge THANK YOU to Nicole of Electric Daze and Mel of Modanista Junkie! The fact that they commented on every single post I did last month means so much to me!


I read every single comment I get! I really appreciate when I receive comments--they make me :o)