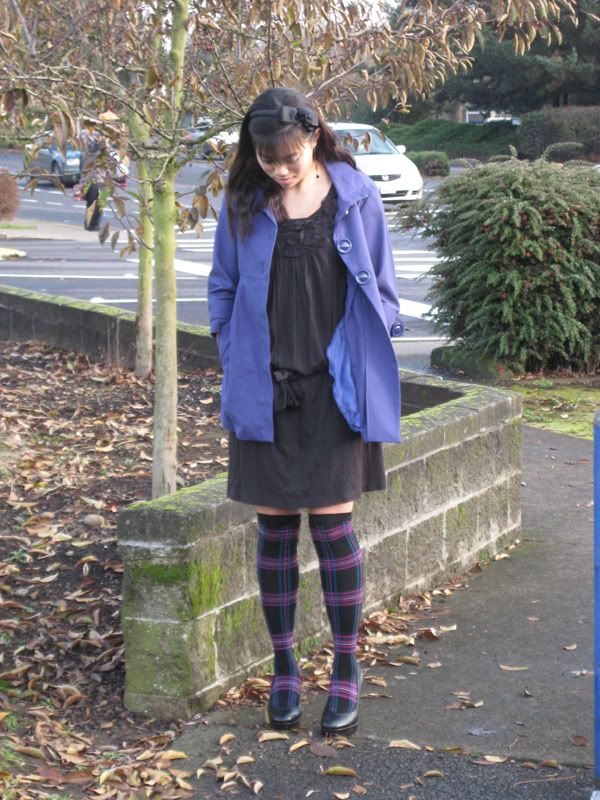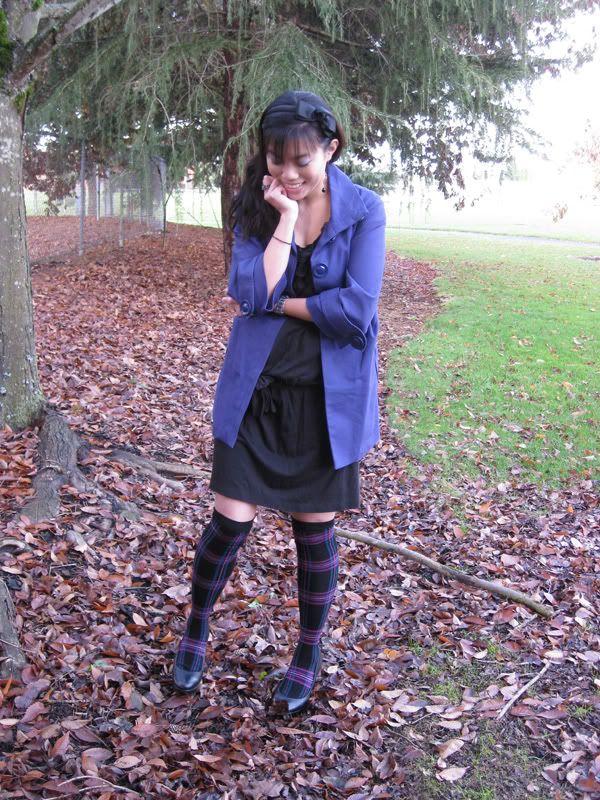 Juicy Couture dress and rings. Kensie jacket. Forever 21 headband.
Givenchy earrings. Betsey Johnson socks. Calvin Klein heels.
I really do obsess over whatever is featured in my"Obsession of the Week" posts. After I did my "All I want...is a pair of really cute socks!" post, I literally went out and bought about 5 pairs of over-the-knee socks. They were all Betsey Johnson because I like the style and quality of her stuff, especially her socks. :o) But here is me actually wearing something I bought instead of storing in my closet for forever! (Although I've had the other pairs of awhile now and have yet to wear them...)

How is everyone enjoying 2011 so far? I started the new year with a splurge (I know, shame on me!) and bought myself 3 necklaces. But in my defense, they were Marc Jacobs! Who passes up Marc Jacobs?!
Visit my
Etsy
shop and let me know what you think! Use the code "
blogspot
" to receive 10% off your purchase. It's my way of thanking my readers. :o)