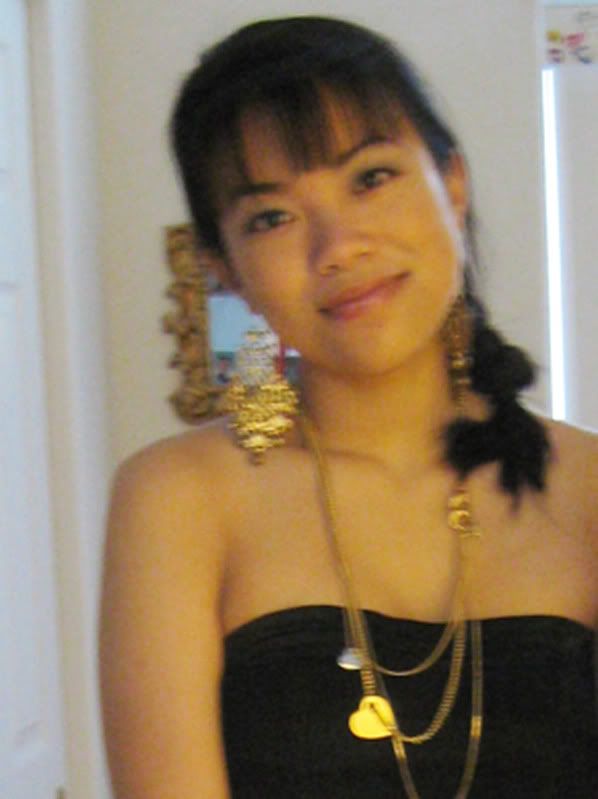 Jenny Han dress. Carole Juc earrings. Juicy Couture layered necklace. Steve Madden heels.
Kept everything black and gold New Year's. :o)

Hellooooo, 2011! I'm really excited for what this year is going to bring me. I'm feeling pretty optimistic and confident about 2011 and hopefully such feelings will last.

I don't really remember what my New Year's resolutions were last year. I feel like it was something about working out at least once a week, and I think I lasted until about March. Whoops...

But here's my resolutions for this week and hopefully these will fare better; I tried to keep them realistic...

1. Go to bed at a reasonable hour--that is, unless being productive. So while I'm probably going to bed after 4am "tonight," I've been really productive, doing a lot of cleaning and organizing and blog stuff. Staying up until 4am playing Bejeweled via Facebook would not be okay. Thus, if I must stay up late, it has to be really worth losing sleep.

2. Keep the closet minimal. I've adopted the "one in, one out" mantra (inspired by December's Lucky issue (see here for more tips I liked). Every time I buy/acquire an article of clothing, I get rid of one. Thankfully, I gave myself a little of room to work with by only limiting the rule to clothes--thus, shoes, jewelry, and accessories are not included. Those things don't take up as much space in my closet anyway!

3. Publish book. A book, any book! I've actually accumulated a number of novels and children's books now that need to be published. I just don't look forward to the gazillion rejection letters. However, I won't get desperate and publish with just any crappy company like I did years ago.

4. Find a good career. I graduated early and literally years ago, but with the tough economy, it's been hard for me to land a real career. The economy has been getting better though so hopefully 2011 will do it for me.

5. Have a successful blog. In order to do that, I need to really commit to my blog and continuing doing posts, as well as visiting your blogs. I really hope to increase my readers and followers this year by a lot.

6. Do what makes me happy. Whatever that may be. I have a really ambitious personality and have spent way too many of my years trying to be ahead of everyone else / chase success. I feel like it's finally time to just step back and do things that I'm passionate about and will make me happy.
What are your current resolutions?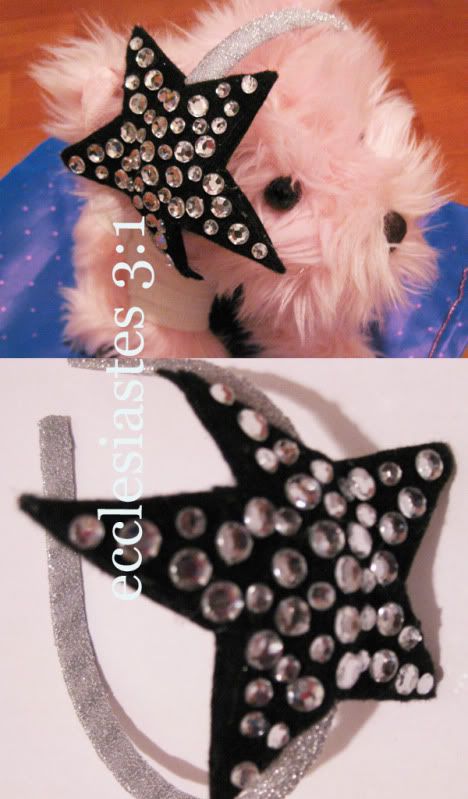 My
Etsy
shop is now open! Come visit and let me know what you think. For readers interested in buying any headbands, you can use the code "
blogspot
" to receive 10% off your purchase. :o)