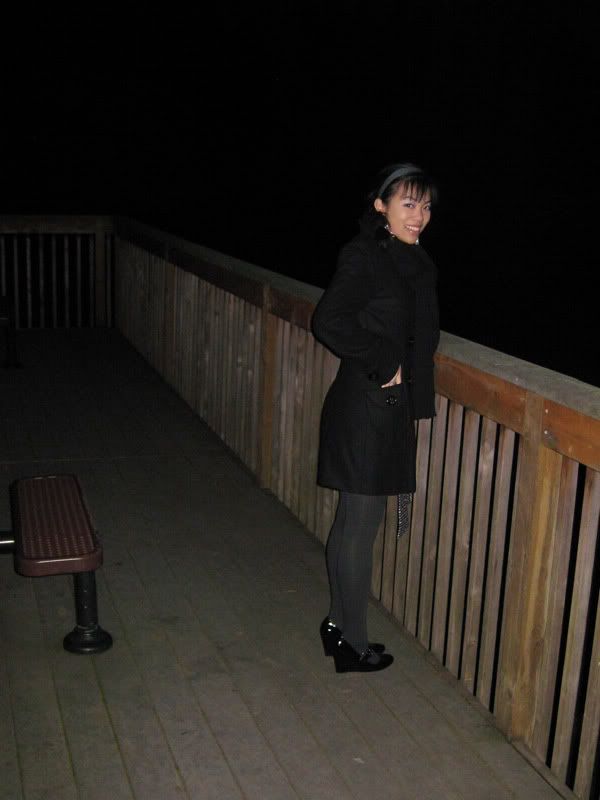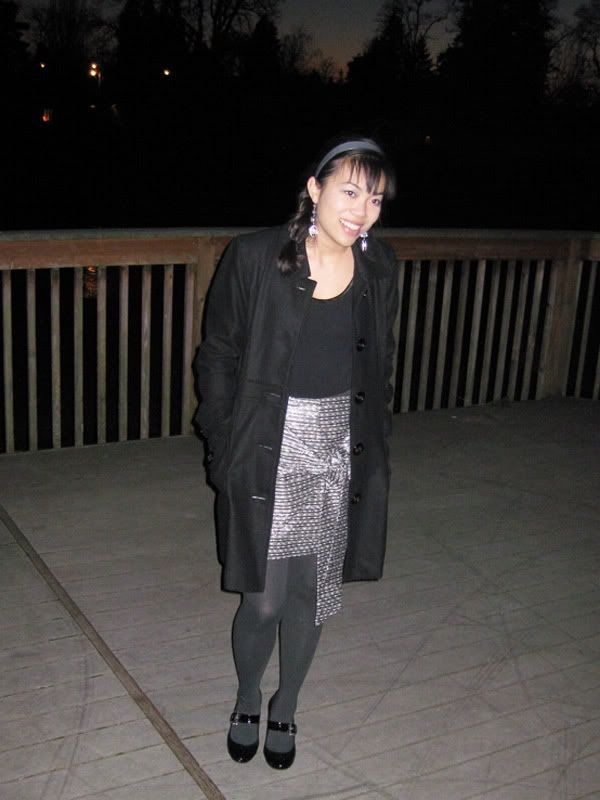 Gap top. Whitney Eve skirt. Tulle jacket. BCBG wedges. Tarina Tarantino earrings. Marc Jacobs headband.

Another one of my monochromatic days. I love wearing black; it's my favorite color (if we ignore the fact that it's really a shade...) and it goes with everything--including itself. I've been working to branch out on my color palettes, but there are days like these where I'm in black almost head to toe. I swear my closet is full of color, but I just have a strong attachment to black. Besides, shades and neutrals are very "in" this season. :o)

I just finished The Girl With the Dragon Tattoo by Stieg Larsson. I had been planning on watching the movie and wanted to read the book first. I really liked the book; it was a great read. I was up until almost 7am because I wanted to finish the book. I think the last time I was so engrossed in a book that I was willing to sacrifice my sleep was with Harry Potter (any of them). That's not to say the books are similar because The Girl With the Dragon Tattoo with Harry Potter are on practically opposite ends of the spectrum. However, as J.K. Rowling writes an amazing fantasy book,
Larsson is an enthralling
thriller novelist. I recommend
The Girl With the Dragon Tattoo
to anyone looking for a good mystery/thriller. The story is pretty intense and definitely not for the faint of heart. I give it a 4/5.

Don't forget to enter my giveaway!

It is for a sampler set of Lancome Juicy Tubes! Hurry, there's only a few more days to enter! The giveaway will close at the end of the month.
Entering is easy, just follow me on here (via Google Friend Connect), Twitter, Bloglovin', or Facebook and just let me know where you're following me. Each place is worth one entry--follow me on all places for 4 chances to win!
-S