I want to do mutual guest posts/blog switches for a day with other fashion bloggers! Anyone interested? I've seen it on other blogs and think it would be fun! Let me know if you're up for it!

I'm pretty excited for March. I'm glad I can look back on February and say that it was a good month for me--at least a productive month, but productivity makes me happy so therefore, a good month! I started hot yoga which I've been enjoying. Well, it's kind of torture, but good torture. It's nice having someone yell at me to push myself harder, and I really enjoy how I feel afterward. I've also gotten back on the treadmill and bike, so I'm super proud of myself. And I did a few art pieces and have gotten back into tinkering with jewelry making (pictures to come!). It makes me happy to be able to get around to doing things that I've been wanting to do for awhile now. :o)

It's baaaaaaaaaaack. Recognize this jacket? ;) But don't worry, I haven't been wearing it every day! In fact, because I haven't been wearing it lately, I've missed it and just had to revisit it. :o)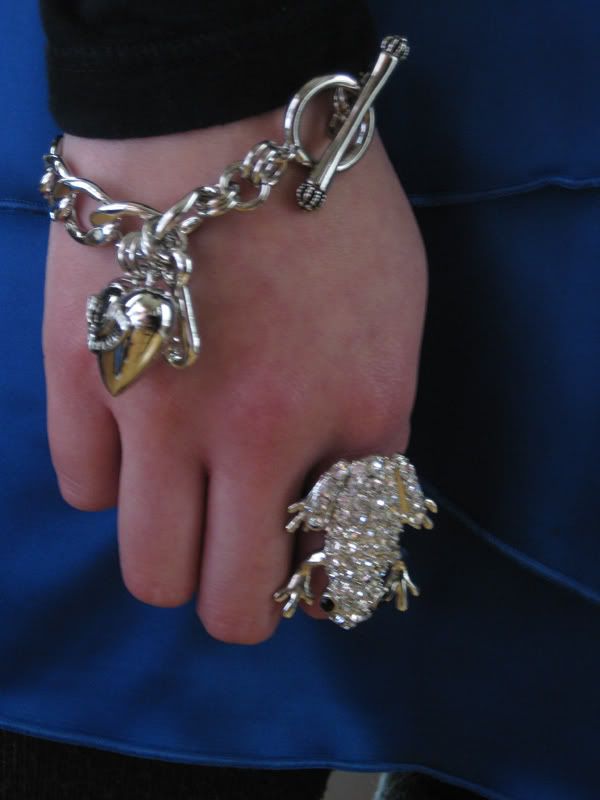 This Forever 21 ring never fails to draw attention and bring compliments. I was at the checkout register at Safeway and the cashier guy was totally in awe. I normally wear rings on my middle finger, but like a nice, large statement ring on my index finger.

Not so fashion related, but worth your time:
The Solitude of Prime Numbers
by Paolo Giordano was an international bestseller for a reason; it is an absolutely amazing read.
This novel by Giordano tells the story of two "primes"--lonely things that never fit with another--Alice and Mattia, starting with their childhood tragedies and continuing as their lives and destinies intersect. Alice and Mattia had never been able to open themselves to anyone, but as they recognize the similarity in their emotional baggage and damaged state, they subconsciously begin to connect.

However, in a rash moment between Alice and Mattia, Mattia decides to accept a research position abroad leaving them separated by thousands of miles and thousands of unsaid things. Raw, poignant, The Solitude of Prime Numbers delivers a heart-wrenching story to its readers. It is hard to finish the book and not be affected. The stories--the lives--of Alice and Mattia are sad and tragic, but told beautifully by Giordano.
Rating: 4.8/5.