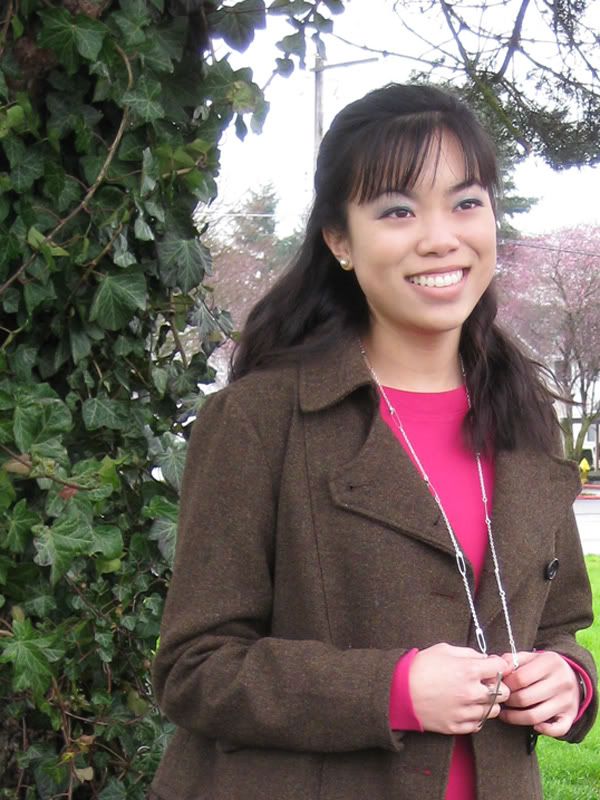 Gap top. Gap jacket. Patterson J. Kincaid skirt. DIY necklace. Forever 21 ring. Seychelles boots.

My necklace was a DIY project I came up with inspired by a Marc Jacobs necklace I saw. I started this post dedicated to the project but realized it would be much easier to show you how to make it if I had pictures, so I'll redo the project and take pictures. Look forward to that post! :o)
I'm really liking the whole big ring trend, as you can see with my cross ring. Though I think double finger rings are pretty swell, these are definitely more convenient and comfortable wearing on just a single finger. And I like that they give the illusion that they're a double finger ring. Look how similar the ring in this post looks to the ring
here
. I definitely plan on buying more big/wide statement rings! (Any reason to buy more jewelry, right?)
I've been on the lookout for cute flats and I came across these babies.
They are Jeremy Scott x Adidas "JS Wings Ballerina Shoes." They're a bit pricey at $100 retail, but they are so fabulous, they may well be worth it. I'm loving the pink ones, but the white ones are much more versatile, and the black ones are just plain fun!
I've had a super busy week and am definitely looking forward to the weekend! (Who knows, maybe I'll snag myself a pair of those shoes!)
-Samantha!