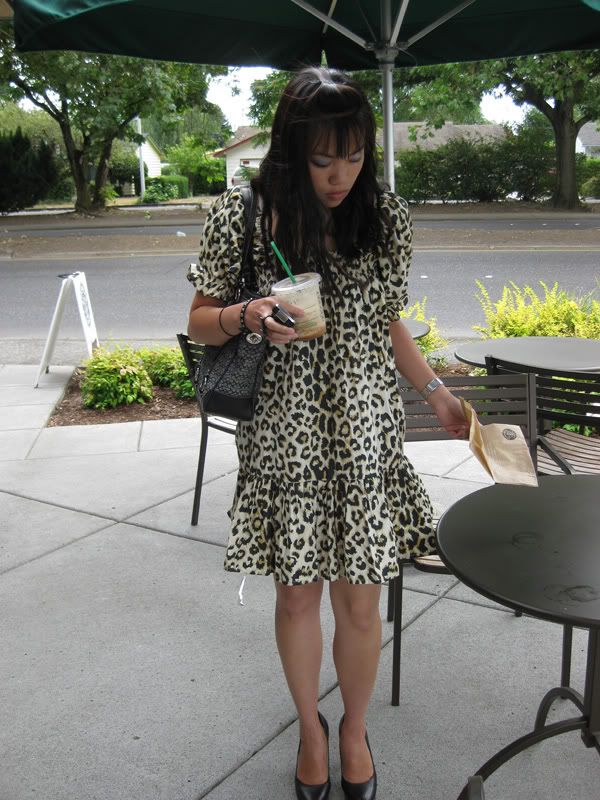 Priorities dress. Calvin Klein heels. Coach bag. Guess watch.
Juicy Couture necklace. Linea Pelle braclet. Forever 21 ring.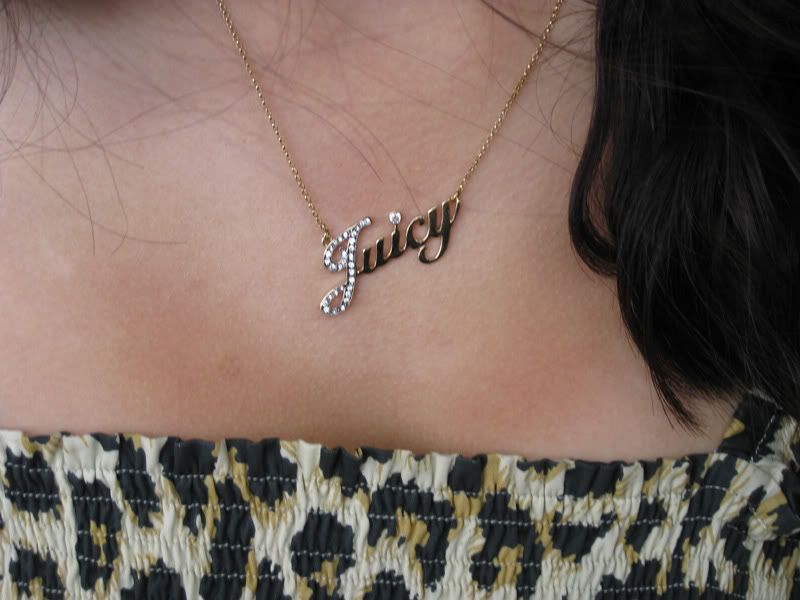 Has anyone tried the new Toffee Mocha at Starbucks? I absolutely love it! Nothing like some nice coffee to start the day!
Also, please admire my cute Juicy Couture necklace more than my awful tan lines (courtesy of the Vans Tour day). Again, do avoid statement necklaces for any days you might get a tan!
Back to how I was saying in the previous post about my tendency to buy the same item in multiple colors, I also have this pictured ring in gold.
I'm not sure if the double finger /connector rings are so huge these days, but I still both like and wear them.
This cross connector ring from Forever 21 one is quite the popular one though. I've seen it on multiple fashion bloggers, including That's Chic!