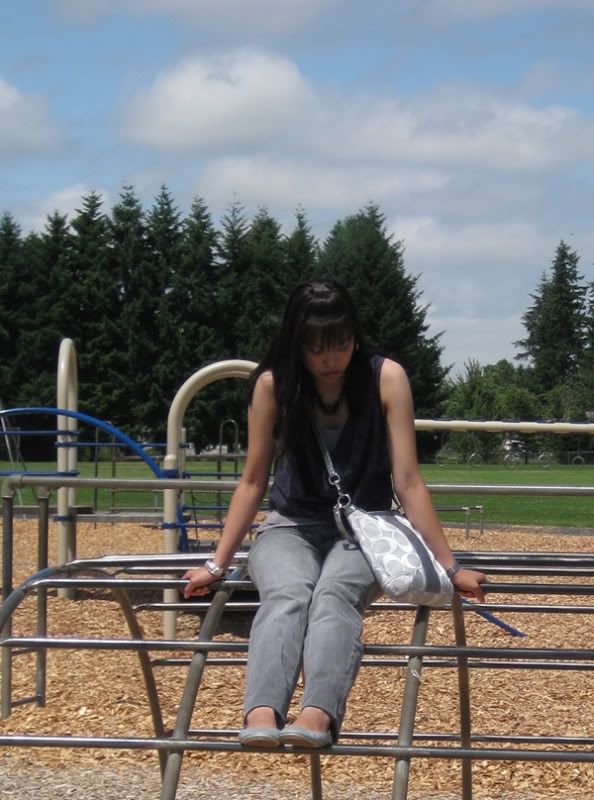 People's Liberation top. Forever 21 cami. Vans jeans. Coach handbag.
Express cuff. CC Skye ring. Nordstrom necklace. Guess watch. Gola flats.
Now that it's October, summer has officially over for about 2 weeks now. This seasonal transition time is my favorite time of the year. I love late summer/early fall when it's not pouring down rain nonstop (hello, Pacific Northwest) and it's still nice out; the temperature has lowered so it's more tolerable and less blazing hot. But pretty soon, it's going to be time for indoor pictures, less skin and more layers!