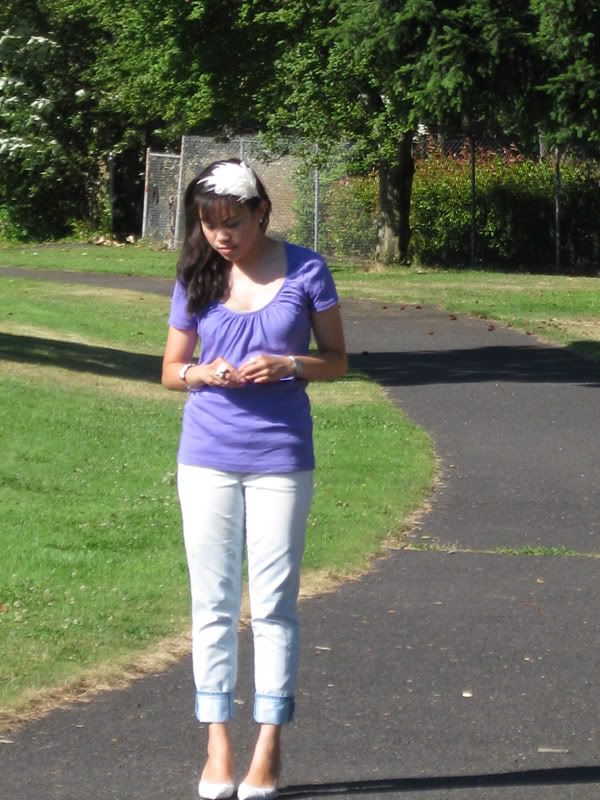 Michael Stars top. Gap jeans. Jessica Simpson heels. Forever 21 headband. Guess watch.
Express cuff (also seen here). Swarovski earrings. House of Harlow and Marc Jacobs rings.
The whole concept of "one size fits most" is kind of a touchy one, at least in my opinion. Often when I come across any shirt that says "one size fits most," I feel like it should be changed to "one size fits most super skinny people." Thus, I'm thankful for such roomier styles like the one here (also seen in this post).
I'm also debating how I feel about clogs/backless heels. I'm a fast walker, and I always feel so noisy when walking with clog type shoes. I feel paranoid that I'm walking too loudly and everyone can hear each step I take. Does anyone else ever feel like that?