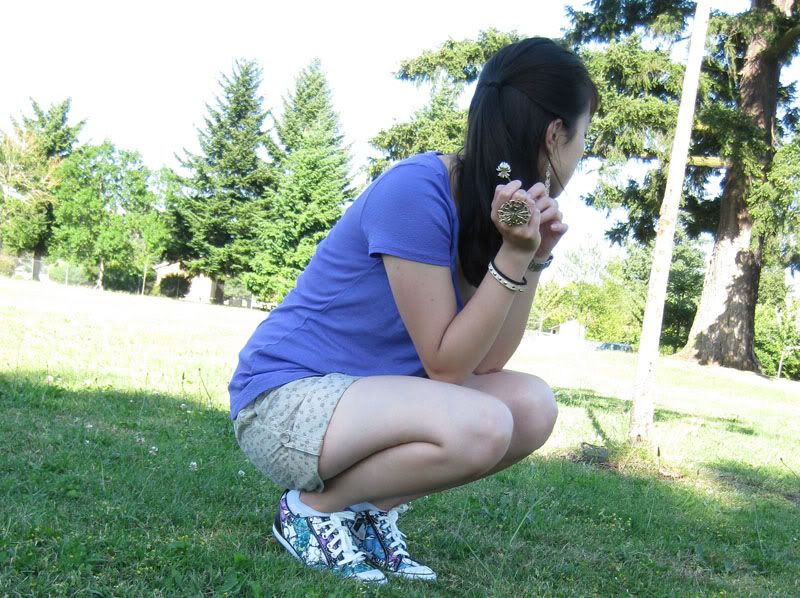 Michael Stars top. Joie shorts. Coach sneakers.
Cara Couture earrings. House of Harlow ring. Linea Pelle bracelets.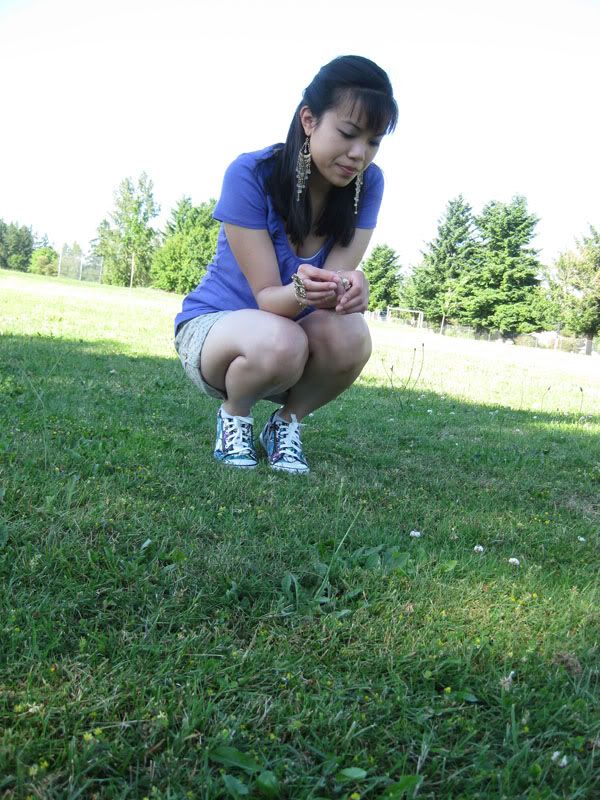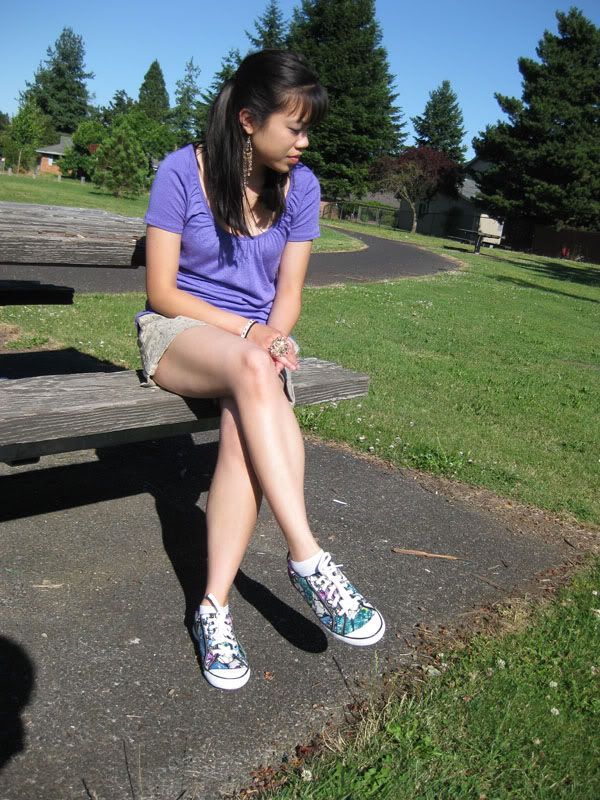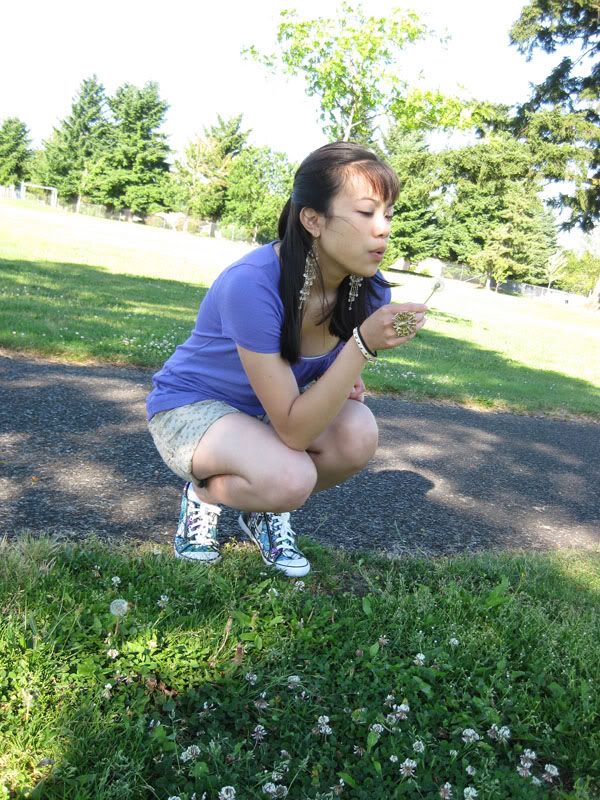 Remember how in a previous blog here I was going on about how I love versatile clothing items? And more specifically, I talked about these Joie shorts being so versatile. Well, voila! Here they are in a casual outfit! It's only been recently that I've moved away from being a total jeans girl to being a dress/skirts girl. Either way, it's usually pretty rare for me to be without heels when I'm not working. So this outfit, in its entirety, is a causal outfit.
Still, no outfit is complete without accessories! When I'm not wearing a great pair of heels, nothing makes me more confident than great accessories. This House of Harlow ring is probably my favorite. I had coveted when I first saw Nicole Richie wear it in some magazine (People, perhaps?). Meanwhile, I am still lasting for the necklace and cuff...not to mention a million other things since House of Harlow is one of my absolute favorite jewelry brands!
These sneakers are actually one of those pairs of shoes that I rarely wear. I love them to death because not only are they lovely, they also match my Coach butterfly tote as seen awhile back here, here, here, here, and here. (My tote is clearly also a well loved bag.) Unfortunately, the sneakers are cloth are pretty high maintenance. And living in the Pacific Northwest where it rains 75% of the time, I can only save them for guaranteed dry days. But even so, I still have to be careful with them since they're white; mere specks of dirt and they would be tainted forever!
Side note, for any Juicy Couture fans like myself out there who love both couture and saving money, there's an additional 30% off sale going on! Until September 21st, use discount code "FRIENDS" at Juicy Couture for 30% off your purchase! As they say, go couture yourself!