Juicy Couture top. Joe's Jeans. Coach bag. House of Harlow earrings. Zigi Soho boots.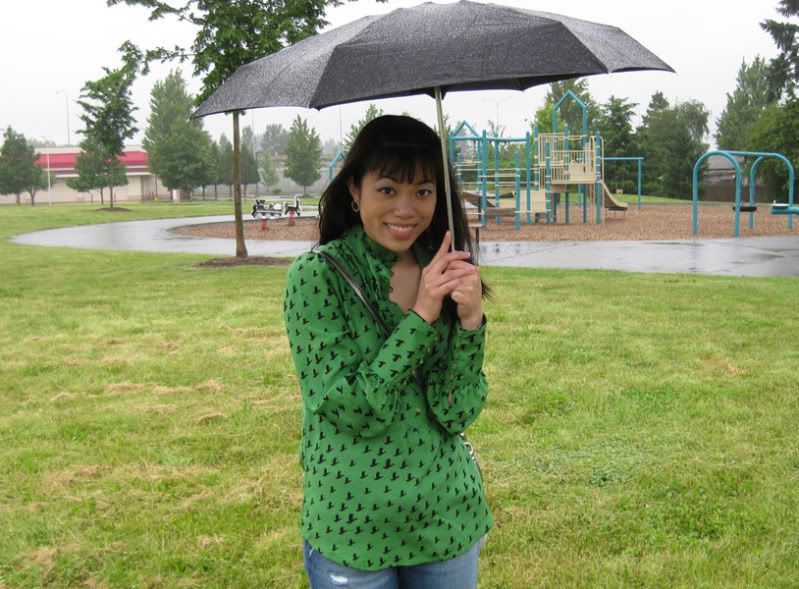 Quite unfortunately for me (and every other non-outdoorsy person around here), the end of summer in the Pacific Northwest means rain for the next 8 months...

Here are my Zigi boots again! You may be seeing them quite often. I think I had a Zigi-Soho-boot-wearing-hiatus during these last few months. So if you missed them, here they are again! And in case you were never introduced to these boots, see here, here, here, here, or even... here! More often than not, these are my absolute go-to boots.
Not sure if I've said this before, but I'm a huge fan of Nicole Richie's House of Harlow jewelry line; it's hands down, one of my favorite jewelry brands. I pretty much fell in love with these earrings after Ella Simms on "Melrose Place" (which I'm sad got canceled!) wore them! I am still, however, currently lusting after the [Sunburst] ring to match (just one of the endless House of Harlow items I want)!