Take 2 for my pink pants! (They were first seen
here
.) I absolutely love them but they don't venture outside of my closet often because I fear I'll get them ruined. They are a really light pink, and are so light that with the addition of the bright sunlight, they kind of blend into my [cream] sweater in these pictures.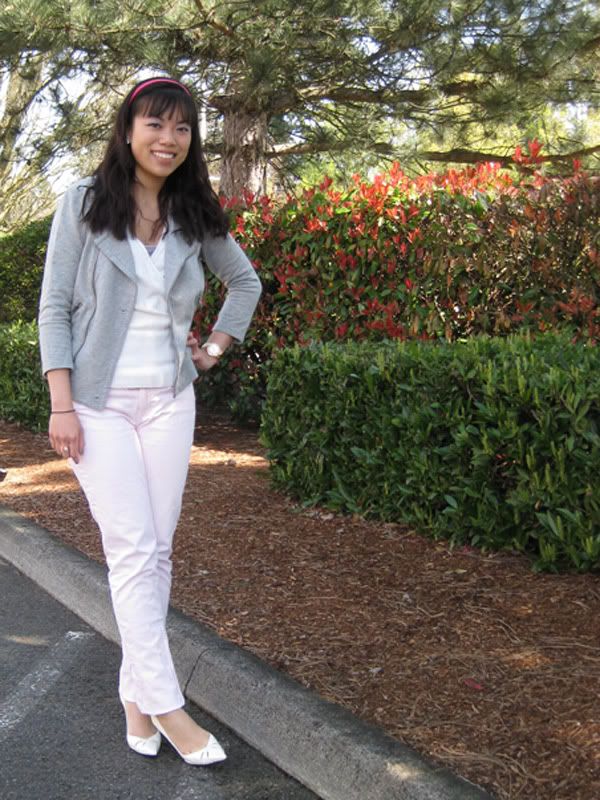 If I were more adventurous, I would take advantage of the subtle pink color and pair it with more vibrant colors, such as a nice green shirt (like I had actually considered). I have yet to decide if I didn't choose the more colorful outfit option because I didn't have the guts or because it's not really my personality--or both.
But what really happened was probably that I simply wanted to wear my new Juicy Couture jacket, which was gray, so I went with a semi pink and gray theme. For those who frequent my blog, you may notice that my Juicy Couture jacket looks pretty similar to the Abercrombie & Fitch jacket I often don (worn recently
here
); but they aren't
exactly
alike.
In fact, you will probably start seeing the Juicy Couture jacket more often because with its shorter sleeves (3/4 instead of full length) and thinner material, it's more of a thrown on for days that are warm but have potential for breezes or cooler evenings.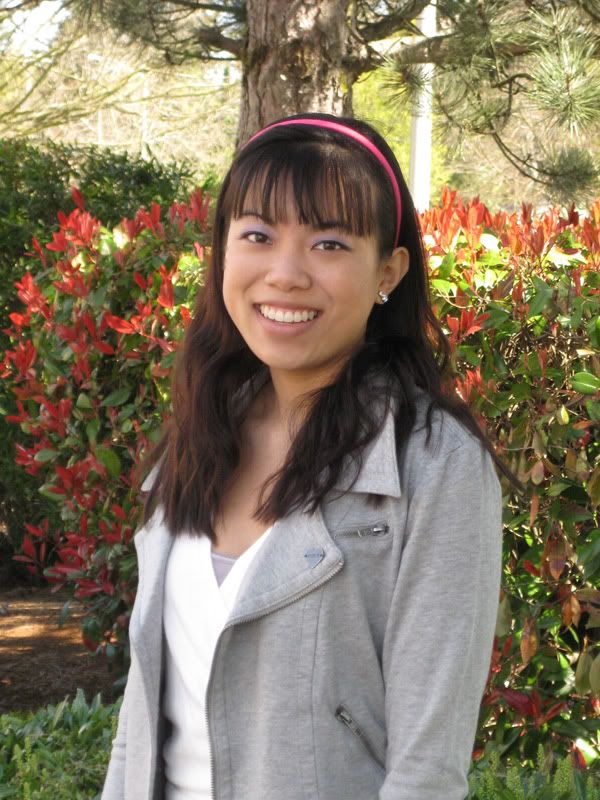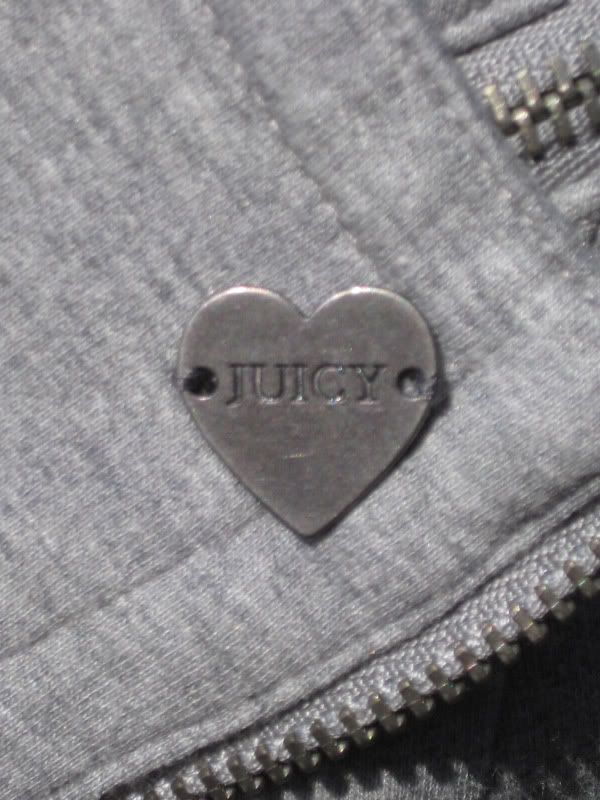 Gap sweater. Forever 21 cami. Juicy Couture jacket. Habitual jeans. Sophie watch.
Swarovski earrings. House of Harlow and Lee Angel rings. Stuart Weitzman heels.

I've always been a huge fan of rose gold--as you can see with my House of Harlow and Lee Angel rings, as well as my new watch. I really like that the rose gold color isn't as brazen as normal gold, but is still a nice contrast to silver.
I've probably had my Guess watch for about ten years now, and I have definitely grown attached to it; it's like a limb and I'm [almost] never without it. However, I finally got myself to buy a new watch so I could switch things up. Though I don't think that any watch will ever be able to fully replace my Guess watch, I love the rose gold. Plus, since I got it in the little girls' section [to easily accommodate my small wrist], it was a great bargain!
I am also currently in love with my new set of Lee Angel rings. I've always admired Lee Angel jewelry and only recently got around to a mini splurge on the set. I love everything about them--from the stars, to the rose gold, to the tiny stones, to the fact that I can wear them together as a set or choose if I feel like wearing a small, medium, or large star ring that day. :o)
Thanks to everyone who entered my giveaway! The winner will be announced at the end of the week :o)
Where does the time go?? It's the end of the week already!
-S
Find me here too:
Twitter
Facebook
Lookbook

Chictopia