I'm really not a Steelers fan--not that I'm a Packers fan either because this Super Bowl Sunday, I was out shopping (I know, right?)--but I have to admit that I really like Wiz Khalifa's "Black and Yellow." It's really catchy! Plus, it describes my outfit since I was going for a black and gold--close enough to yellow--theme!
While belts have been in style for quite some time now, they are also great practically. There is the obvious such as wearing belts with your pants/skirts for a better fit. However, I also find belts practical for dresses as well. I had a shapeless shift dress I pretty much floated in (it might have been a size too big too...), but once belted, presto! The dress was just fine! :o)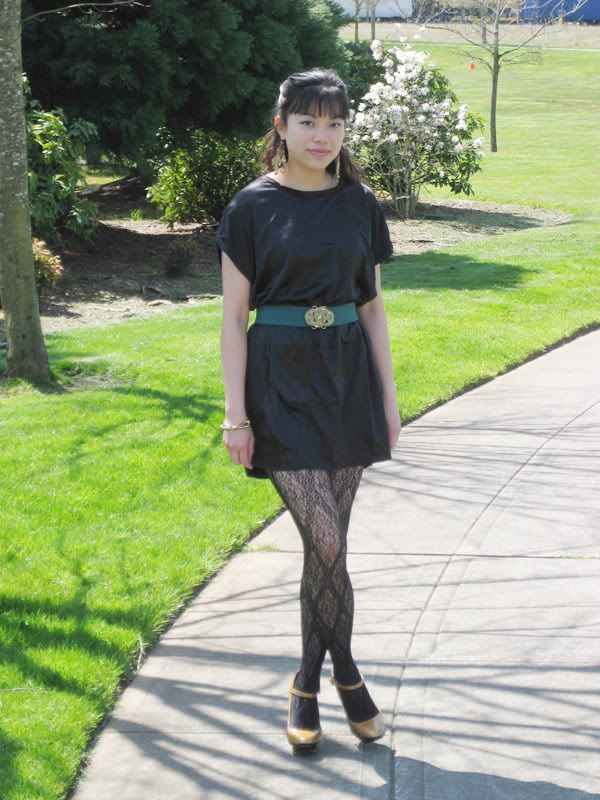 Lucca Couture dress. B.P. belt. Target tights. Carole Juc earrings. Rachel Leigh bracelet. Hale Bob heels.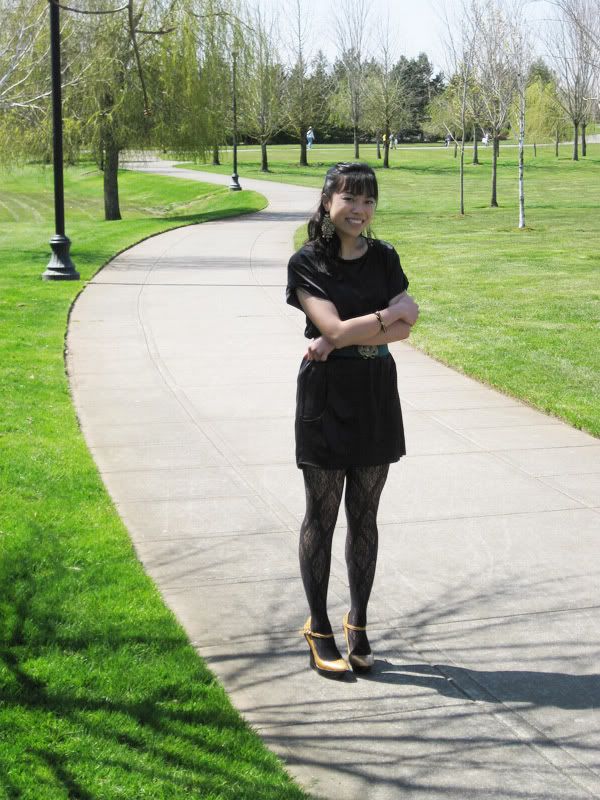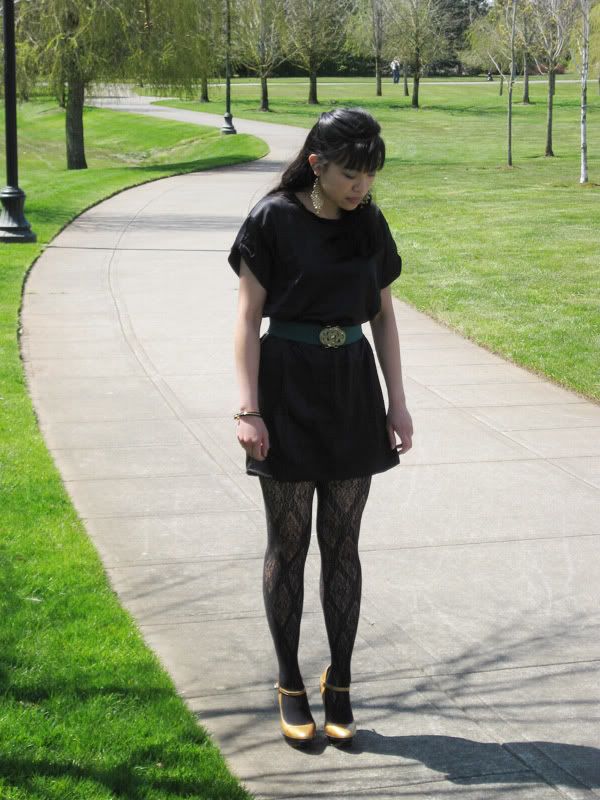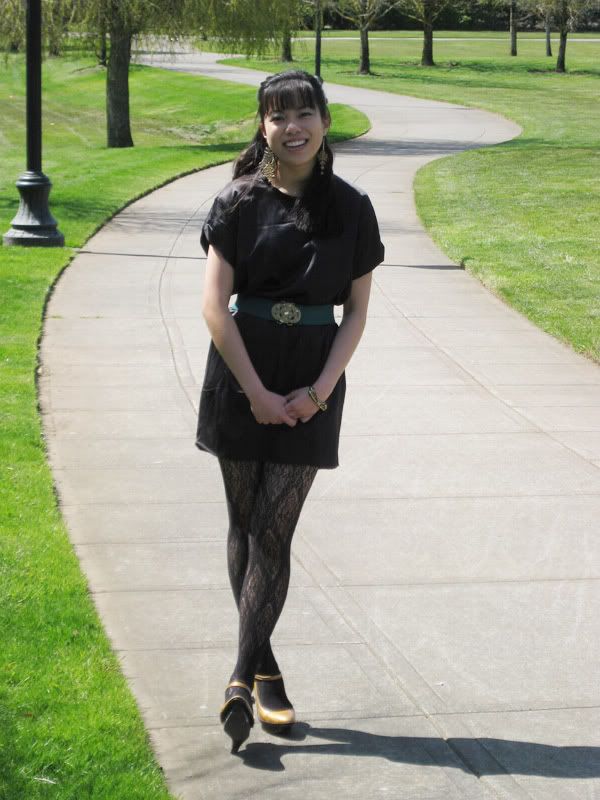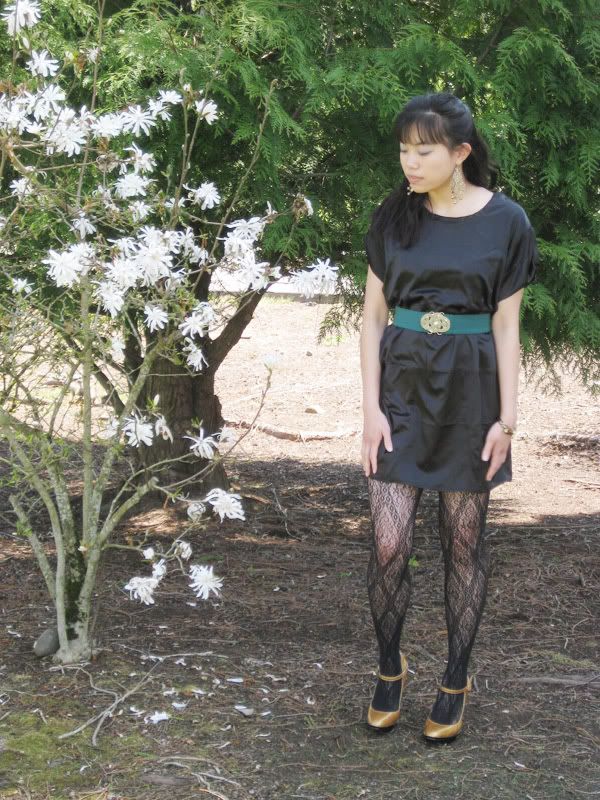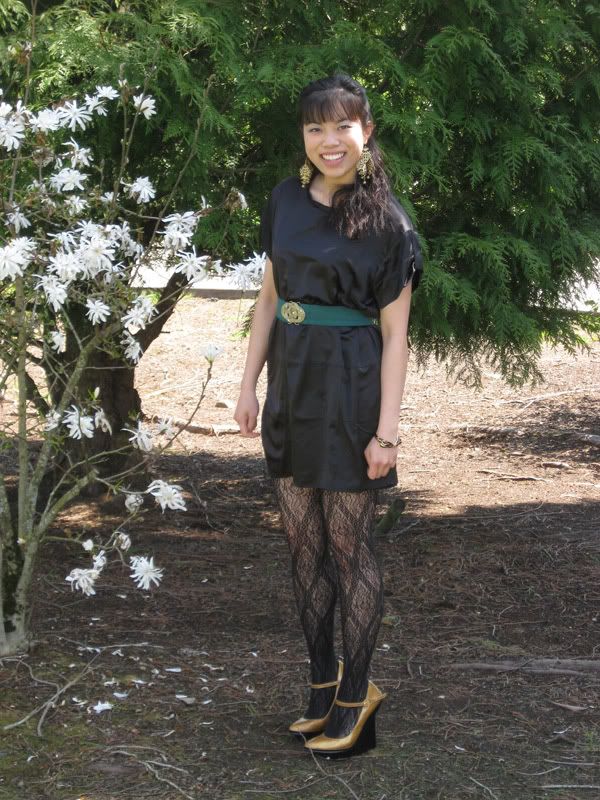 I love Rachel Leigh's Audrey bow bracelets! They are so versatile and super cute! Plus, they are the type of bracelet that looks great both alone and stacked. I have been trying to collect the bracelet in every color and scrounge the internet trying to find them--especially at an affordable price ($78 adds up!). The peach one was the first I bought (wore
here
), and unfortunately, I don't have any closeups of that one or the black one in these pictures.
So instead, here is Blair [Leighton Meester] from
Gossip Girl
--who inspired me to get the Audrey bracelet in the first place--wearing the bracelet also in black.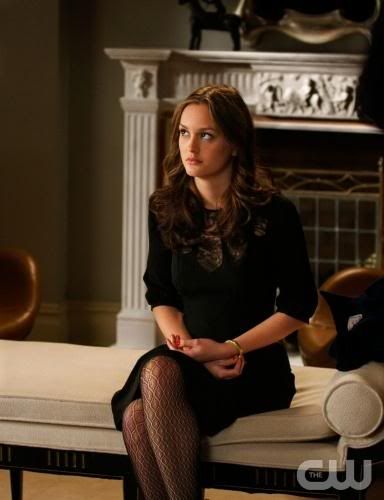 [Picture courtesy of CW]
And Blair again, but with a light blue version of the bracelet.
[Picture courtesy of Sweet Southern Prep]
They use a lot of Rachel Leigh jewelry in
Gossip Girl
, but Blair seems to be a fan of the Audrey bracelet! And speaking of fans,
Lauren Conrad
also has the bracelet in black. :o)
Happy Monday!
Super
excited for the season finales of
90210
and
Gossip Girl
though it's rather bittersweet. First of all, what in the world am I going to do with myself until the new season?? But then again, not having shows to watch will give me more time to do things like restarting my hot yoga and training for my 5k.
XOXO,
S
Find me here too:
Twitter
Facebook
Lookbook

Chictopia