Sorry for the late post, I had some issues with my computer and have also been pretty busy at the same time. :o(

I used to be pretty anti-Nicki Minaj, but I loved "Moment 4 Life" and "Super Bass" has been really growing on me lately--it's just so catchy!!

It looks a bit like I'm wearing a halter top, but that's attributed to the fun cut outs of my Rebecca Beeson shirt. It's really a short sleeved shirt, but with the cut outs combined with the covering of the cardigan, it's a little deceiving. It's a fun top and really comfortable; I would recommend Rebecca Beeson for anyone looking for cute tops.




I'm also a huge fan of my new JET by John Eshaya striped blanket wrap sweater. It is great to throw on, is really versatile, and is super comfortable; plus, I love the black and white color! I completely understand why it is such a celeb favorite. I couldn't find my black and white one anywhere online, but if you're interested in buying the gray and black striped version (the same one Lindsay Lohan has), you can go here.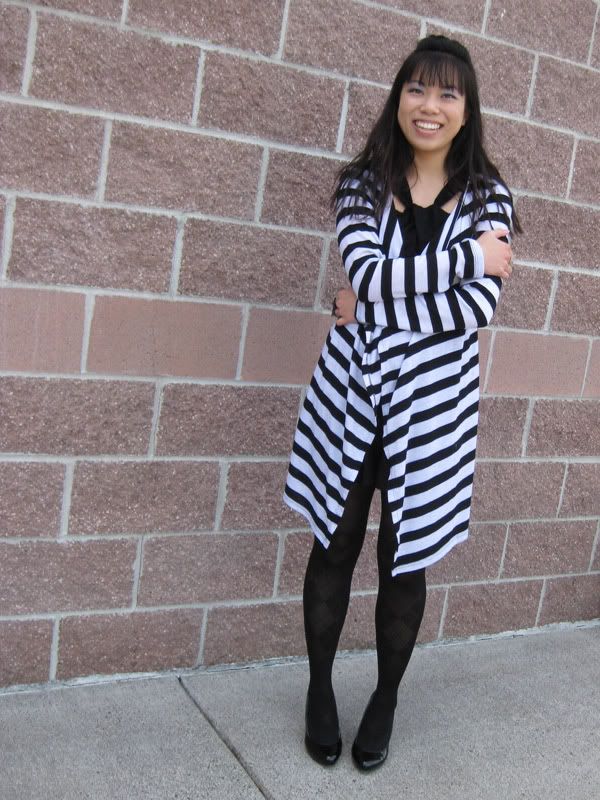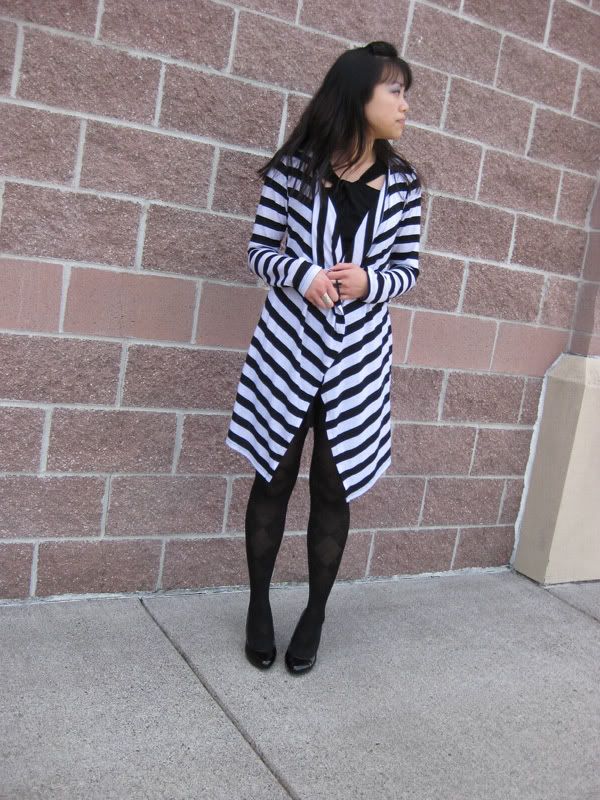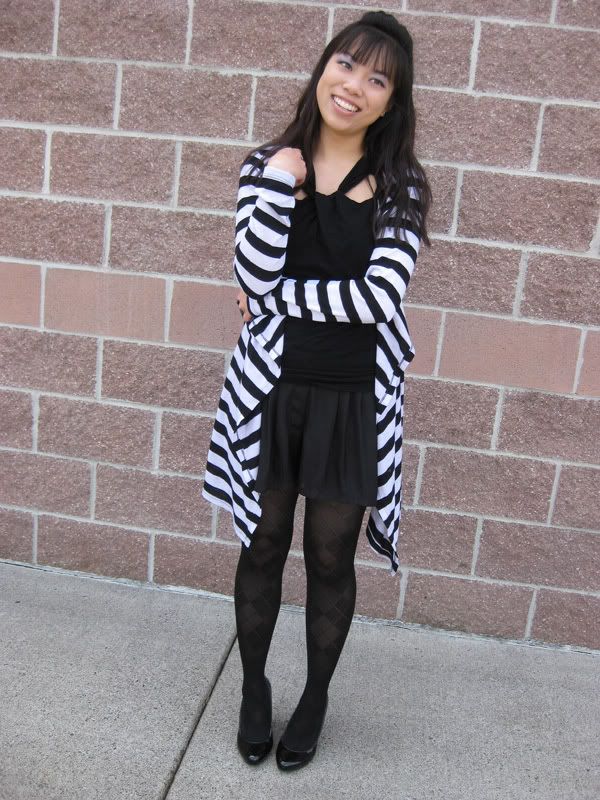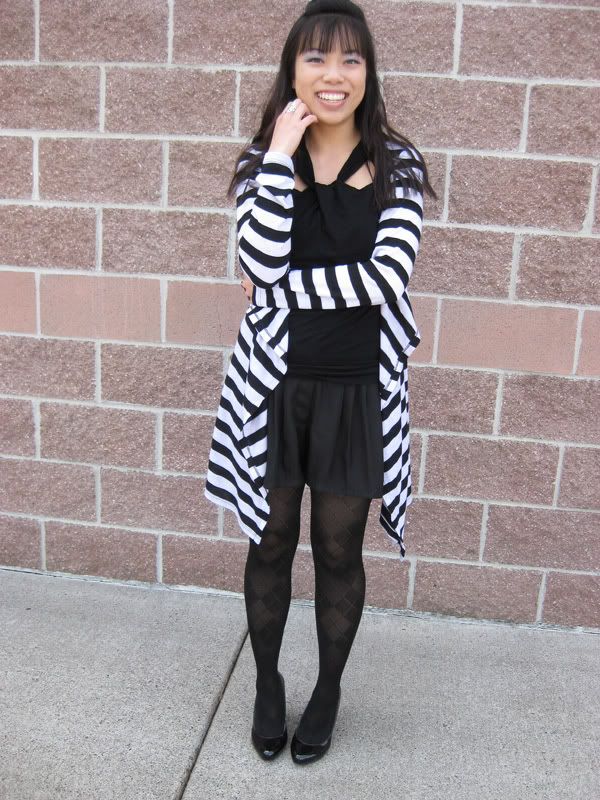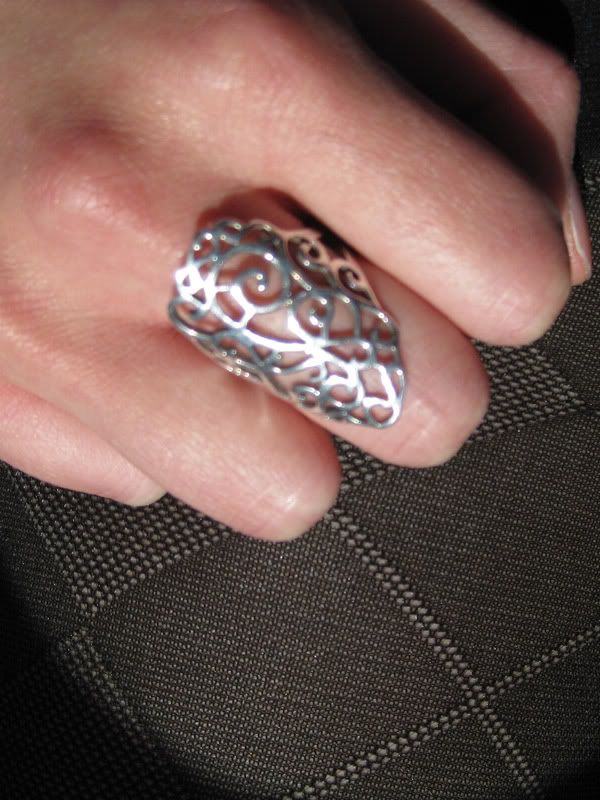 More pattern mixing here, this time with stripes and argyle. I think they worked pretty well together and created an even contrast between themselves. I also just realized that last time I did pattern mixing, I was also wearing a black and white striped cardigan. What a coincidence!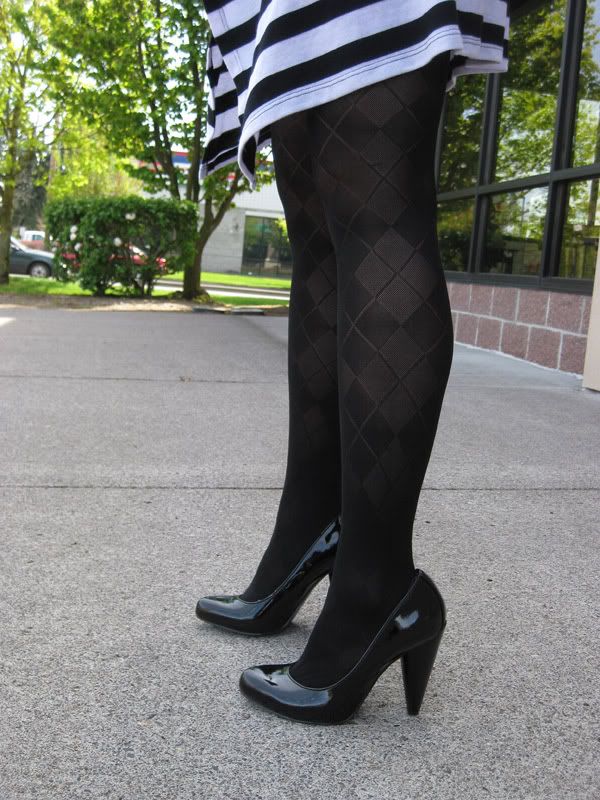 Hope everyone has had a good week so far! It's the end of the week! I'm pretty excited for the 4 day weekend! I'm going to be working, but hoping to fit in some shopping as well! With whatever plans that happen to fall into place, I simply wish the Pacific Northwest will realize we're a month away from summer and stop raining!!

Does anyone have any fun plans? :o)


Also going to throw out the idea of guest blogging again if anyone is interested! I've seen bloggers do guest posting and I think it's a great idea. If anyone is interested in doing a blog "swap"/mutual guest posting, let me know!

:o)