It was another lazy day. I was running late so I threw on my Joie maxi dress, Juicy Couture jacket, and flats (as well as accessories, of course--I wasn't feeling so lazy that I would go sans accessories!) because it was an easy, but still cute, outfit. I had planned on changing my outfit later in the day but ending up really liking the outfit so I wore it all day. Maxi dresses are definitely essential for any girl--they are cute and great to just throw on really quick! :o)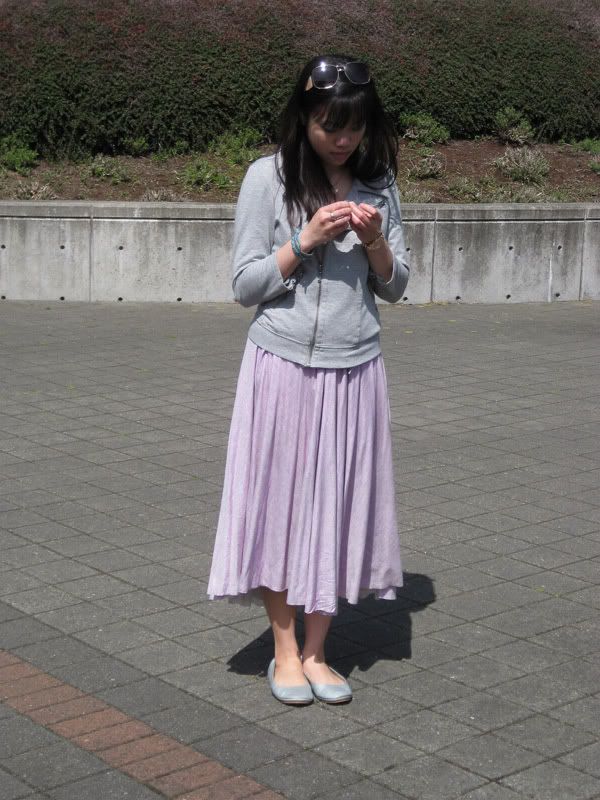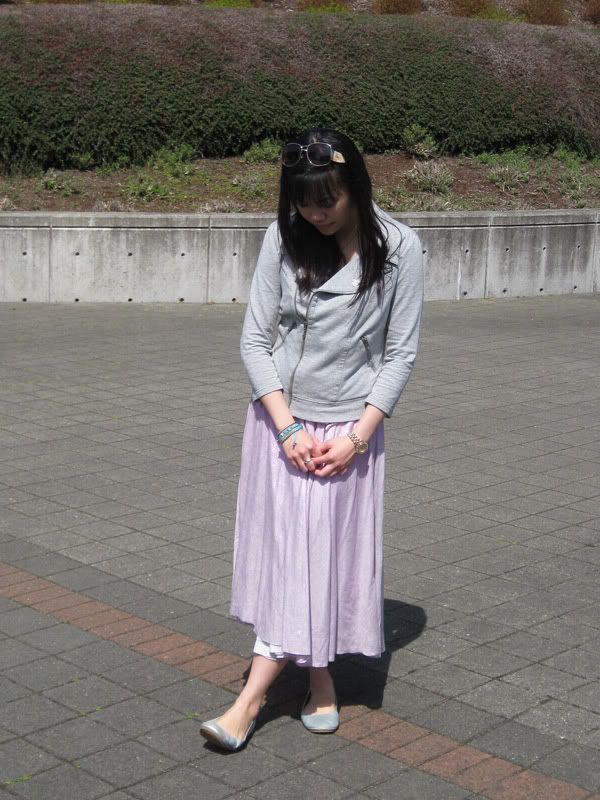 Joie dress. Juicy Couture jacket. Gola flats. Lilly Pulitzer sunglasses.
House of Harlow ring. Linea Pelle and Nordstrom bracelets. Sophie watch.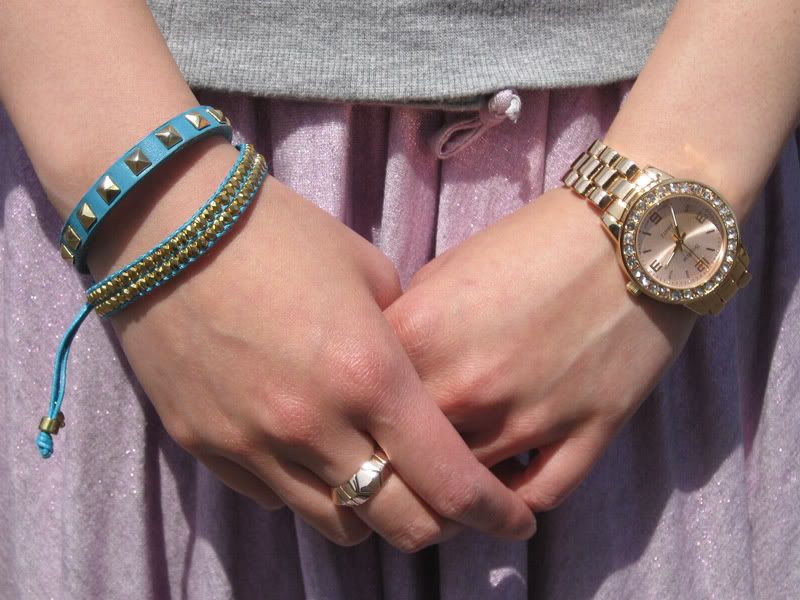 Love the floral print design on the side of the sunglasses! :o)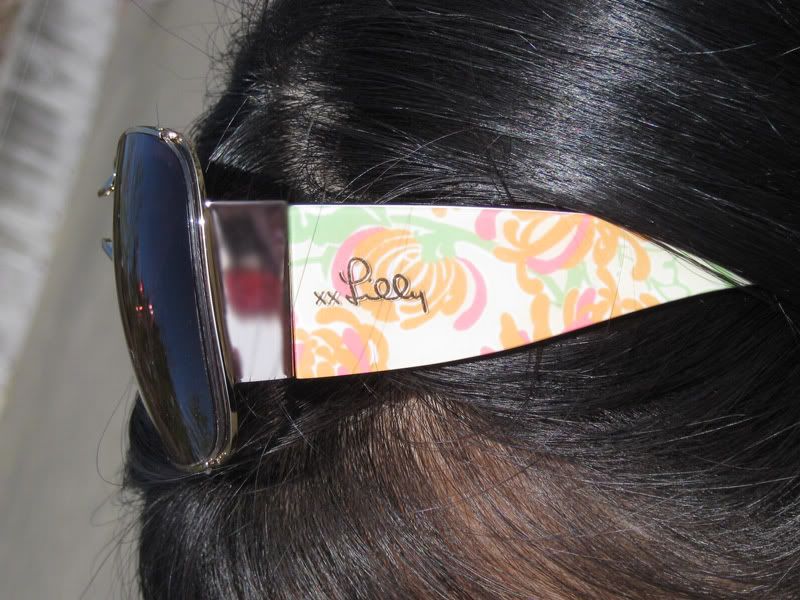 Obviously,
Gossip Girl
is full of amazing style, but it's been awhile since I saw something that made me go, "OMG, I
LOVE
THAT!" That is, until I saw the Twenty8Twelve "Petunia" top Serena wore in the season finale ("The Wrong Goodbye"). I love it with the Herve Leger "Contrast Bandage Pencil Skirt" too!
[Image courtesy of www.leightonmeester.us]
What did you think of
90210
and
Gossip Girl
season finales (if you watched)?
[NOTE: slight spoilers follow!]
90210
was okay, I was really sad Liam and Annie won't be together, and I think Adrianna needs a serious wake up call. Otherwise, I don't think it was too exciting.
Gossip Girl
was pretty good, though not as good as I thought it would be. Most importantly, thank goodness Blair didn't get caught/die in a fire. Is there anyone else besides me who hates Vanessa? She really needs to go away, and I don't mean to Barcelona. She just needs to go away in general. At least Georgina is funny. Vanessa is just a selfish beyotch (sorry if I offended anyone, I couldn't think of any other nicer way to put it). I don't think this season finale was as gripping as the ones in the past, but I still can't wait until
Gossip Girl
returns.
However, if we're talking about gripping season finales,
Castle
anyone? That one was a total cliffhanger!
Thankfully, we don't have to wait
too
long for good television--
Pretty Little Liars
returns next month! I'm excited to have both my drama and fashion needs filled. :o)
I am entering
Dylan & Rose's 2011 Style Competition
and would really appreciate your vote!
Just go
here
or click on my picture below and "
like
" it! (You will probably need to go to Dylan & Rose's
main page
and "like" them first, before you can "like"
my picture
.) Extra kudos for you if you have your friends vote for me too!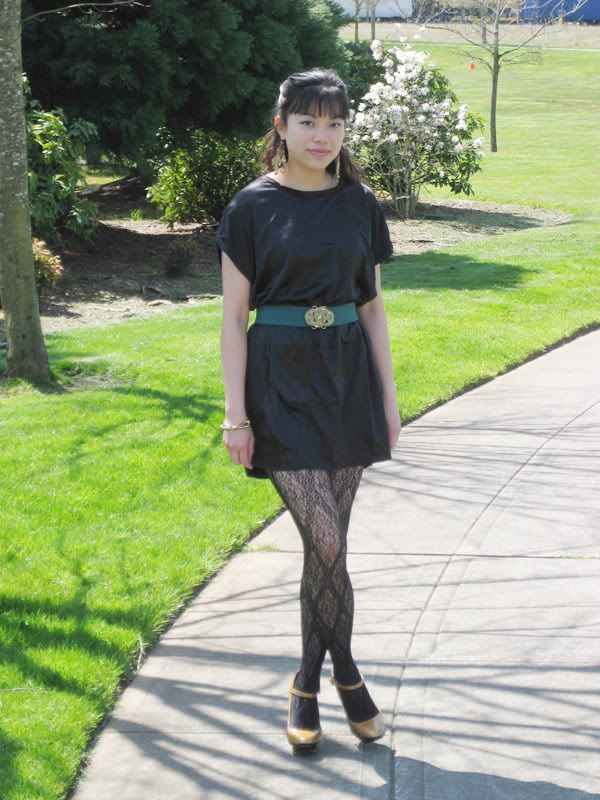 Thanks so much! I really appreciate it!! :o)
--S
amantha
Find me here too:
Twitter
Facebook
Lookbook

Chictopia