It's June which means there should not be any rain for next few months! (Yeah, I'm talking to you Pacific Northwest Mother Nature!)
Nearly everyone I went to high school with graduated [college] this last week. It is bittersweet to see people going all over while I'm still stuck here. If there is really such a thing as past lives, I think I was a California girl. Or Hawaii girl. Or Florida girl. Or anyplace-sunny-and-not-pouring-rain-all-the-time girl. My dad is pretty sick so I don't really forsee myself leaving here anytime soon; but I certainly hope I am not destined to be stuck here for the rest of my life.
Here is me trying to outsmart Mother Nature by getting pictures during a brief break in the rain.
While Gap is not one of my top favorite brands anymore (at least until they figure out their focus a little better), I still find great stuff from them time to time! I was going for a monochromatic green day and conveniently ended up dressing in Gap pretty much head to toe. Guess it was a Gap day!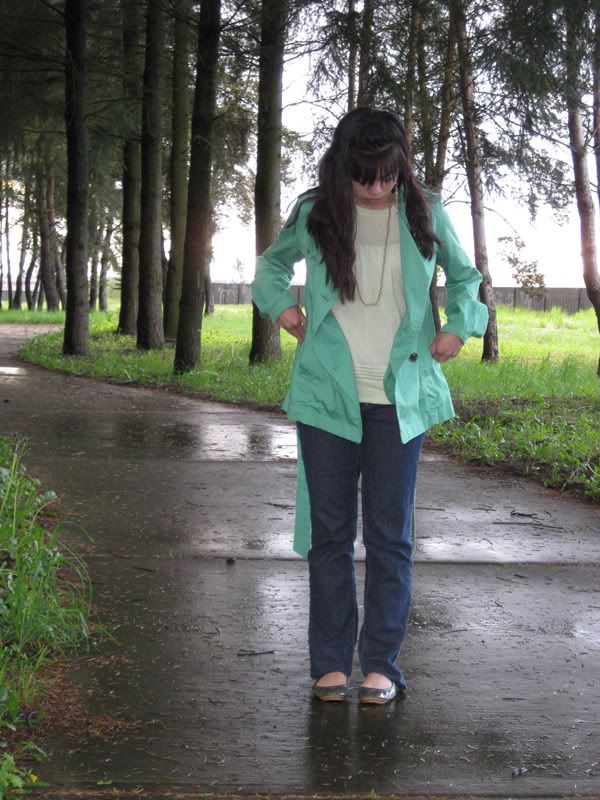 Gap sweater. Gap trench jacket. Gap jeans. Gap City Flats. Cara Couture earrings. American Eagle necklace.
Feather extensions have been all the rage for awhile, and while I don't know how much longer they are going to be "in," I absolutely love the ones I just got put in recently. I like that mine are really thin and despite the somewhat

brazen

colors I have (aqua and magenta on one side; aqua, green, and purple on the other side), they are striped with black so they normally blend in with my hair easily.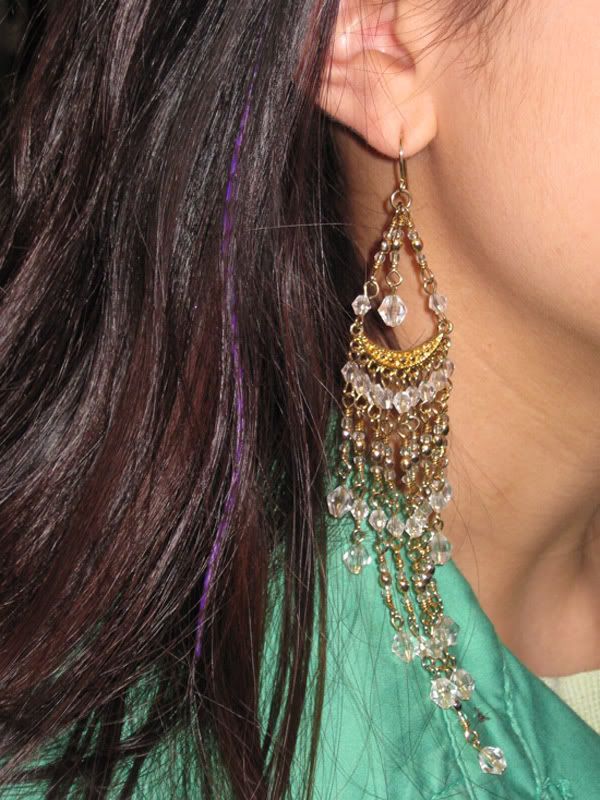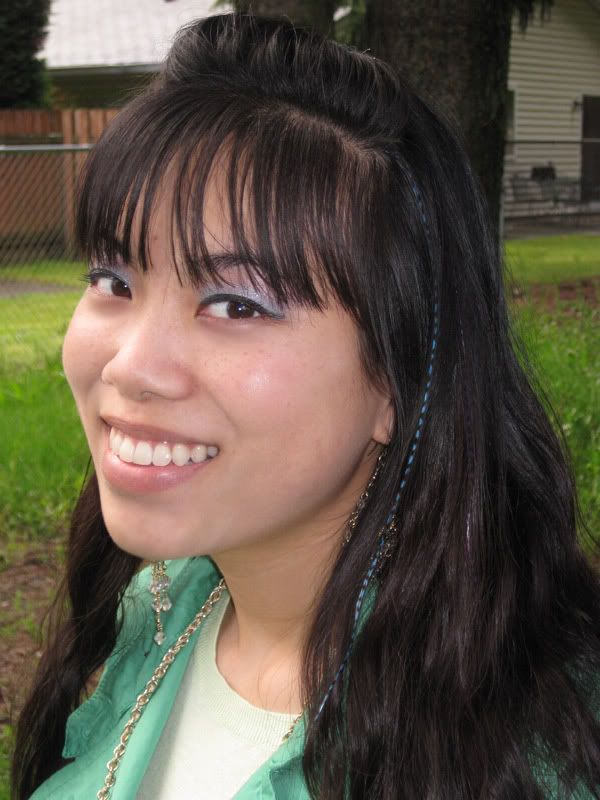 I heard having tinsel extensions is supposed to be the hair fad for the summer, but I hope not; I think it would probably look tacky. :o( Would you wear tinsel in your hair? Feathers are probably as crazy as I will get with my hair!

I've been gone for a little while, what is new with anyone? Any new fads/trends you've picked up? Let me know!

I am also doing a better job updating my Facebook and Twitter! Friend/follow me! :o)