What can I say, Marc Jacobs excites me! :o)

I love Marc Jacobs, hands down. He is one of my--if not very--favorite designers. If I could [afford to] dress in Marc Jacobs head to toe everyday, you can bet that I would!

I also really like his heart print stuff; they're so whimsical and fun. :o) (See here for another heart print Marc item.)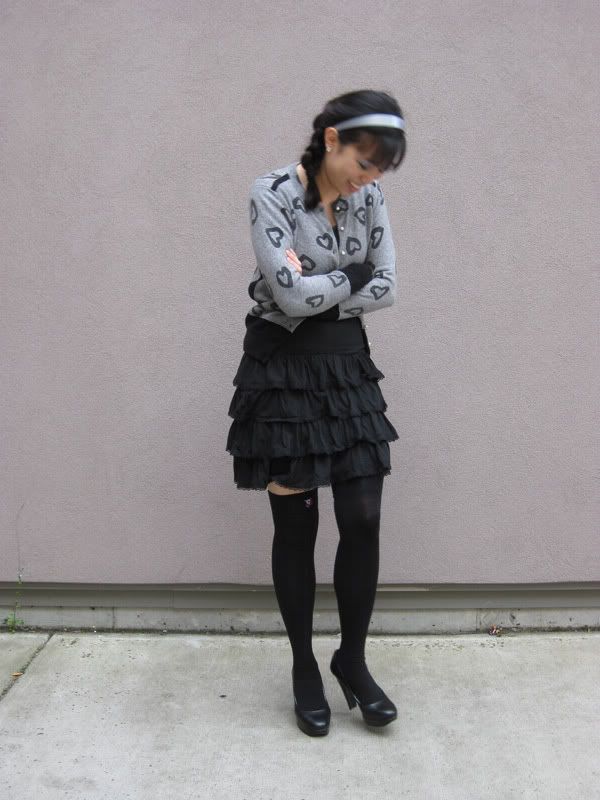 Aerie dress. Marc Jacobs cardigan. Marc Jacobs headband and ring.
Swarovski earrings. Betsey Johnson socks. Calvin Klein heels.
I specifically chose this ring because the pearl on the ring would match the pearl buttons on the sweater. I am all about coordination!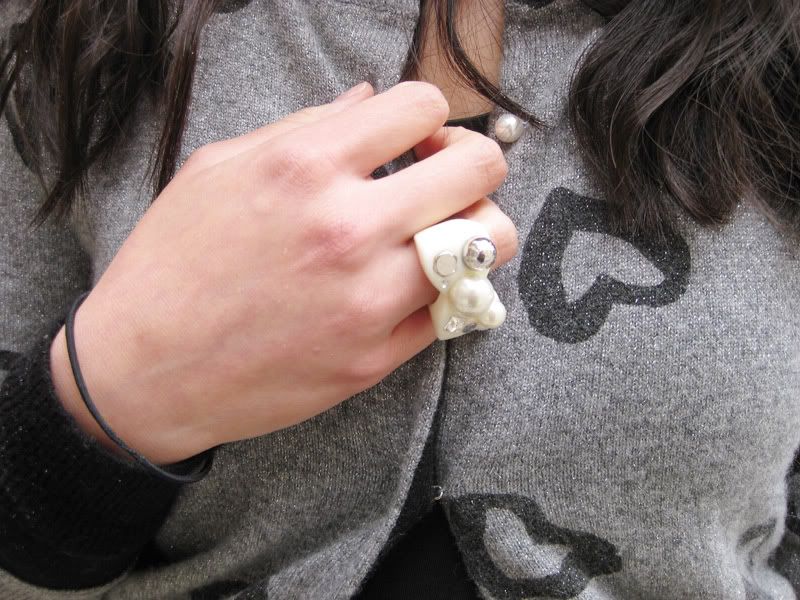 Interested in buying this cardigan? Visit
my shop
! Check it out as for other items as well--many are as low as $15! I'm going to be adding a lot of items soon so be sure to check back!
I got around to watching the new
Pretty Little Liars
episode!
PLL
is definitely one of my favorite shows; it has the drama, the suspense, and the fashion! What did you think of the last episode?
Bonnie from Glam Kitten's Litterbox was my first Blogger of the Week! Will you be next? Be sure to friend/follow me on Facebook and Twitter to find out! :o)


Hope everyone has a good rest of their weekend! I'm actually looking forward to the weekend being over because there has been some promises of real sunshine (none of that potential rain business)!