Sorry for the delay in posts, I've been pretty busy! However, to make up for it, you have yourself an abundance of pictures! Enjoy! :o)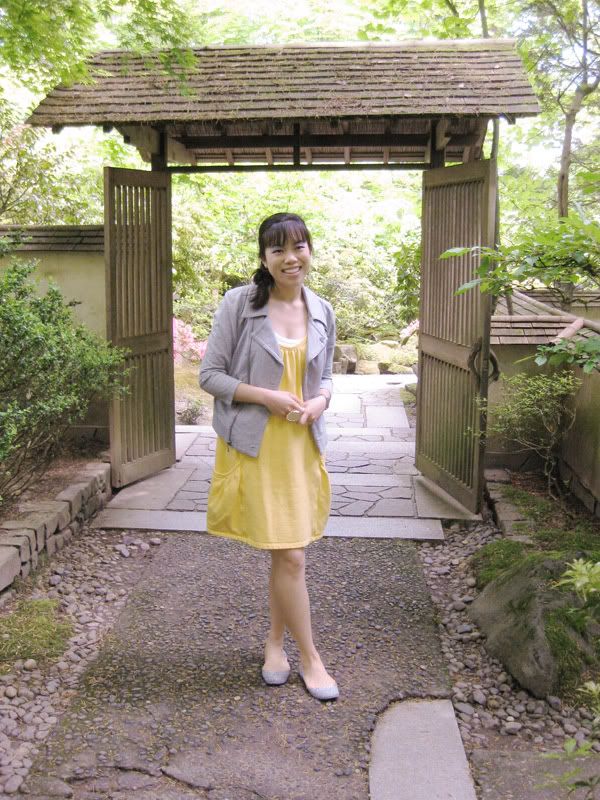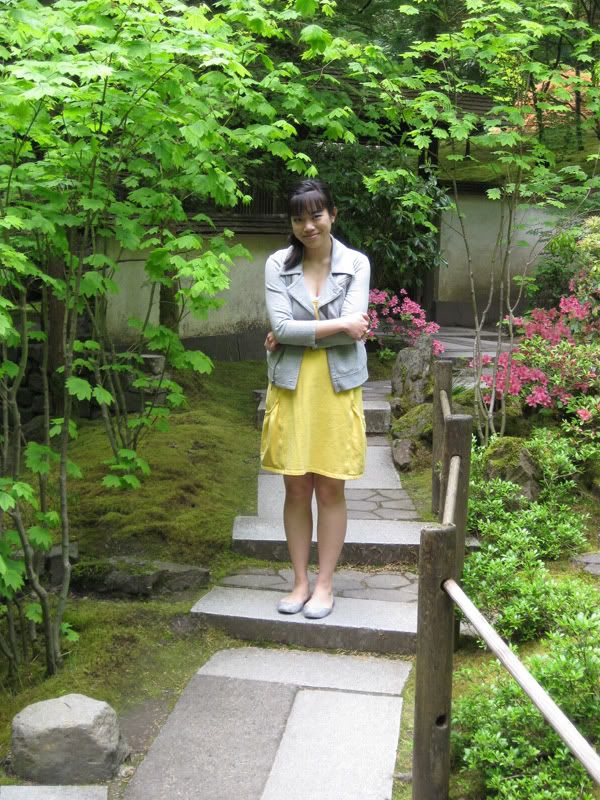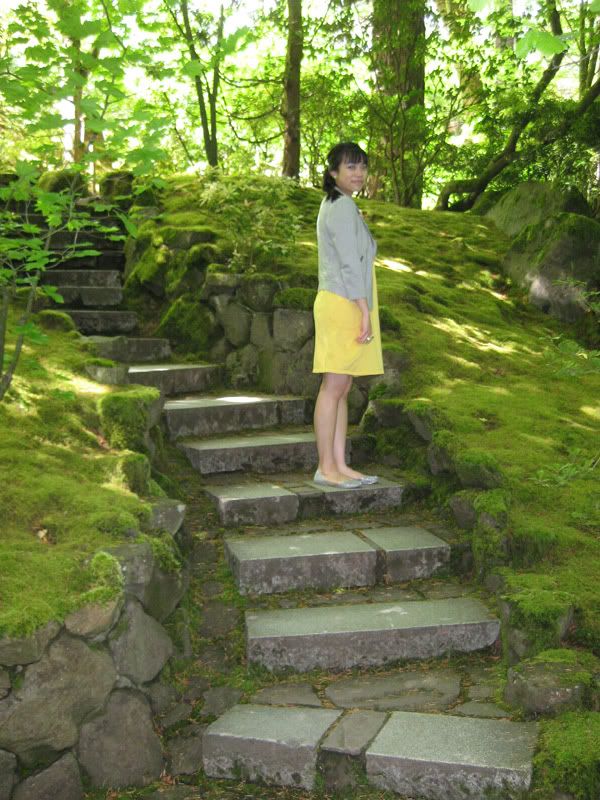 The boyfriend and I took a trip to the Japanese Gardens, and it was pretty fun. I have a really short attention span and had expected to be a bit bored (I mean, how long can you look at flowers for??), but it was really not as bad as I thought it would be. Everything was really pretty, and there was definitely a lot to look at.

There were these girls who were in the middle of the path trying to take pictures of something, and I guess they were mad because we accidentally blocked them. But they were pretty rude and were like, "It's so hard to take pictures when all these people keep stopping! But at least we're not taking pictures of each other"--while we were well within earshot.
And then the girl continued and said, "And heaven forbid people stop and talk too!" Seriously, I don't know if they were professional photographers or what, but they were at a tourist attraction so I don't know what they were expecting. Granted, they may have been frustrated that people were in their way of taking pictures, but you should certainly expect there to be a lot of people--especially talking and taking pictures at a tourist attaction--on a nice day.
Nonetheless, the boyfriend and I moved on. Though they were rude, I didn't want to be rude too, whether or not it was inadvertent.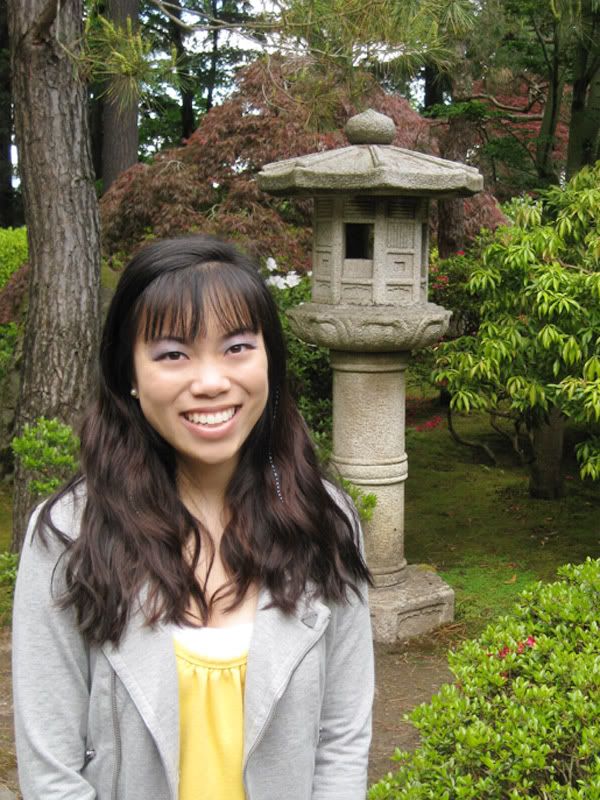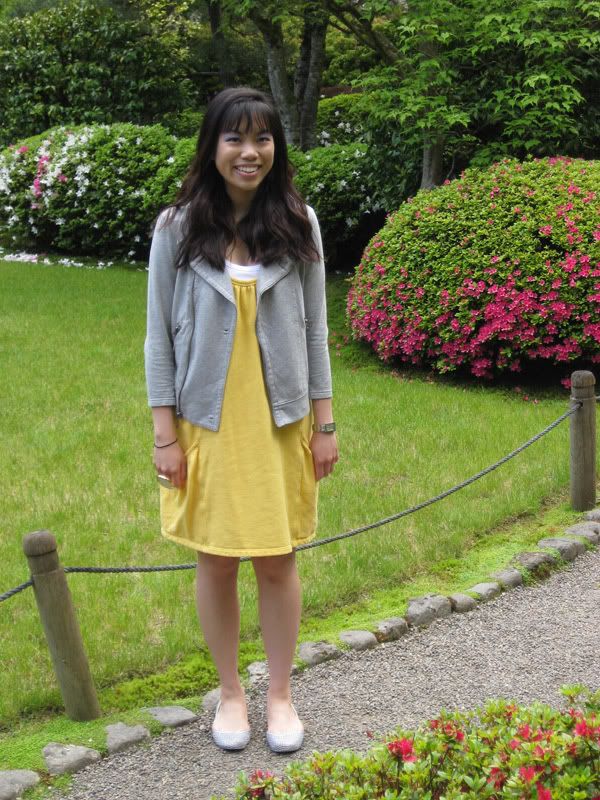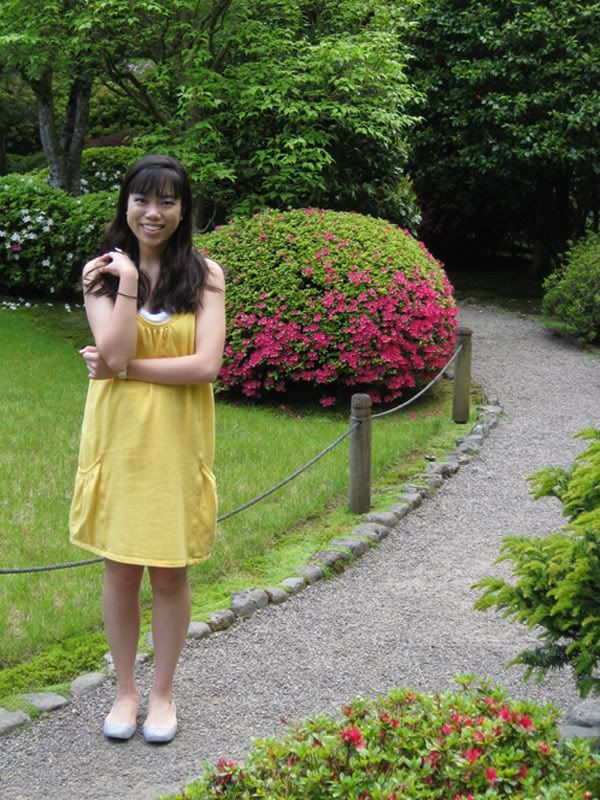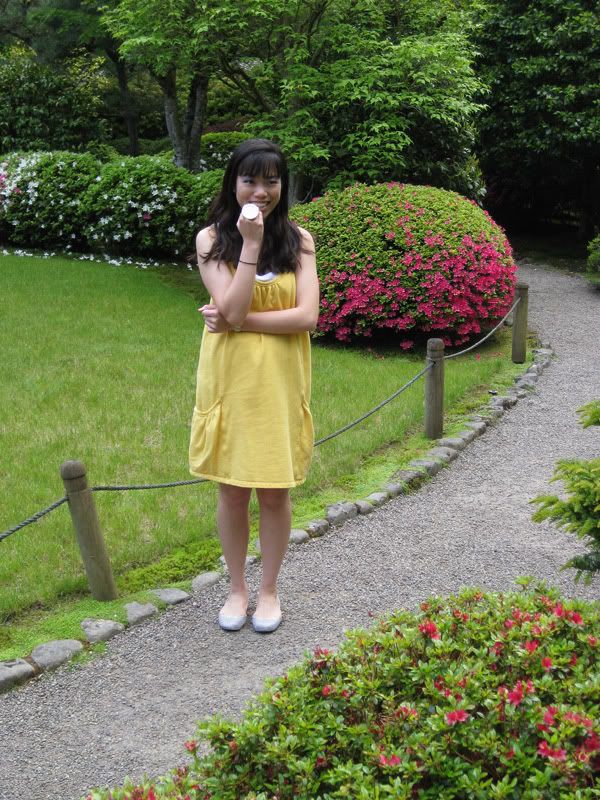 Last time I wore this dress (seen
here
), I mentioned how I'm not a huge fan of the color. However, I absolutely
love
this dress. It's an easy throw on dress, and I love it for its simplicity. Additionally, I love the fleece material of the dress which makes it perfect for days like today where it was warm, but still pretty breezy. So when I got too warm, I could take off my jacket, but the dress kept me at a perfect temperature. :o)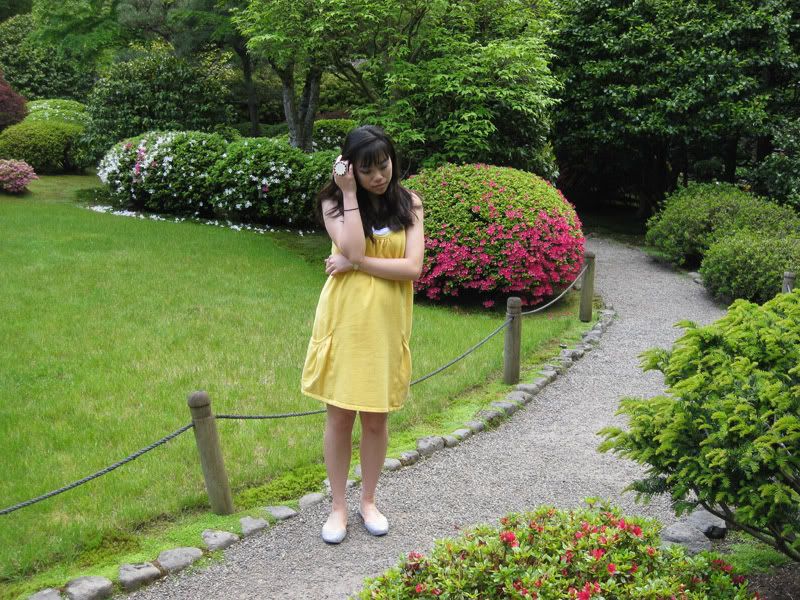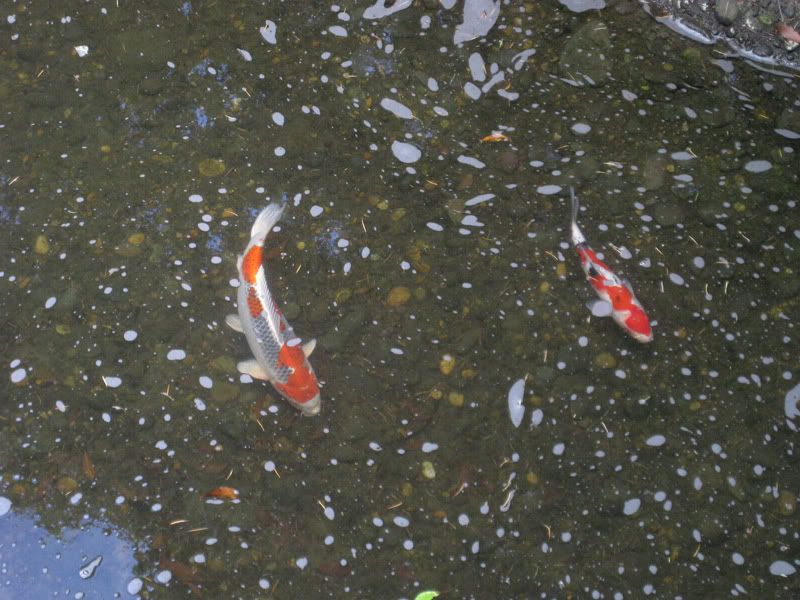 I like the picture below (which is supposed to be sideways).
I will try to blog more often; I know my average number of blog per week has gone down to about one. :o( I'll be working at my internship less (the number of interns in the office has grown greatly since school has ended, and my boss said she didn't want a zillion interns in the office all the time), but at the same time, I'm going to be working at my [day] job full-time. You win some, you lose some! Still, huge thanks to all my loyal followers! I appreciate you all greatly! :o)
Speaking of which, I chose both a Blogger of the Week (awarded to someone who left me a sweet comment)
and
a Look of the Week too, awarding it to a fabulous blogger who does simple chic like no other. Check out my
Facebook
/
Twitter
to see who they were! Will
you
be my next noted Blogger of the Week? :o)
My Marc Jacobs cardigan from
the last post
sold quickly! I also sold several other items so keep visiting
my shop
and let me know right away if there's anything you're interested in! I'll be adding new items by the end of the week! Honestly, a lot of items I wear once for this blog and don't get around to wearing again. As they say, my loss [can be] your gain!
Hope everyone has a good rest of their weekend! I am loving the nice weather the Pacific Northwest is currently gifting us! :o) I'll be headed to a wedding tomorrow! You can expect that I'll be wearing a cute floral dress and flats (because unfortunately, heels wouldn't be good for that particular outdoor place)! Who knows, maybe I'll catch the bouquet?? (But maybe not, it might be scary!)