As the temperatures drop, it's clear summer has left us. I don't really mind the cold; it's the rain that I hate. I've told you that I'm not cut out for the Pacific Northwest! But either way, time for layering and long sleeves!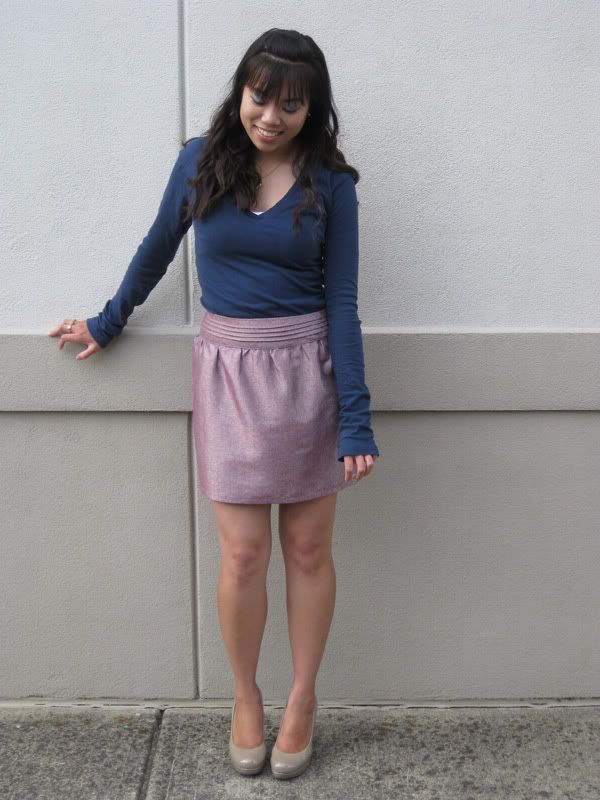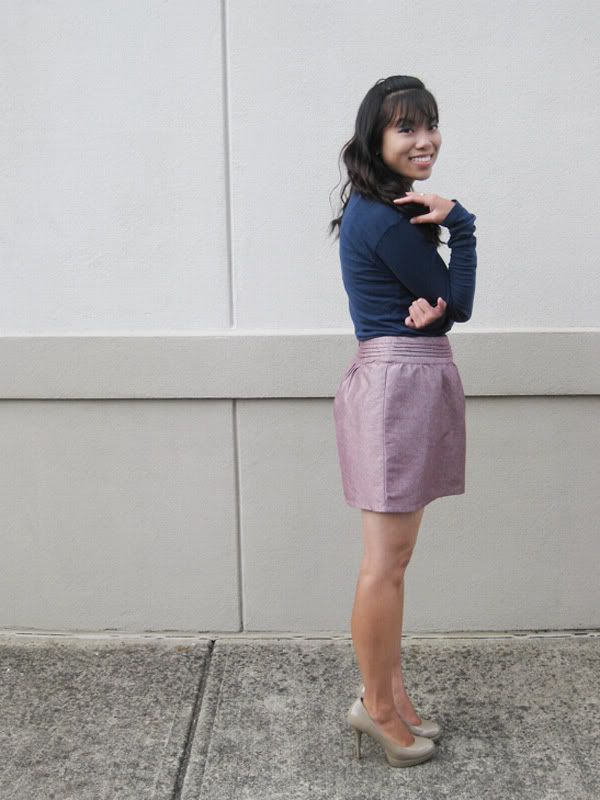 C & C California top. Forever 21 cami. Lucca Couture skirt.
Steve Madden heels.
Erica Anenberg "Terrain Twosome" ring set. Juicy Couture "Virgo Horoscope" necklace.
I have this habit of wearing something repeatedly--days in a row even--when I really like it (not usually clothes though, don't worry!). So for the second day in a row, I present to you my Erica Anenberg ring set again. I absolutely love the silver and gold combo; it makes it easy to mix and match my metals.
Anyone else have the habit of wearing things they love repeatedly?
Plenty of new items in
my shop
, be sure to check them out! If you're a size 7.5 and loved the fun "Stiletto" Rock & Republic heels I wore in my
last post
, don't miss out!