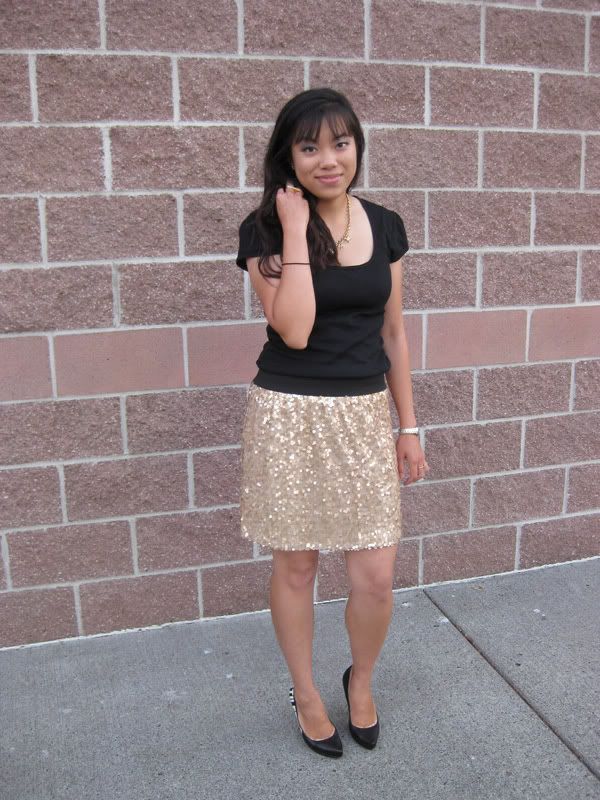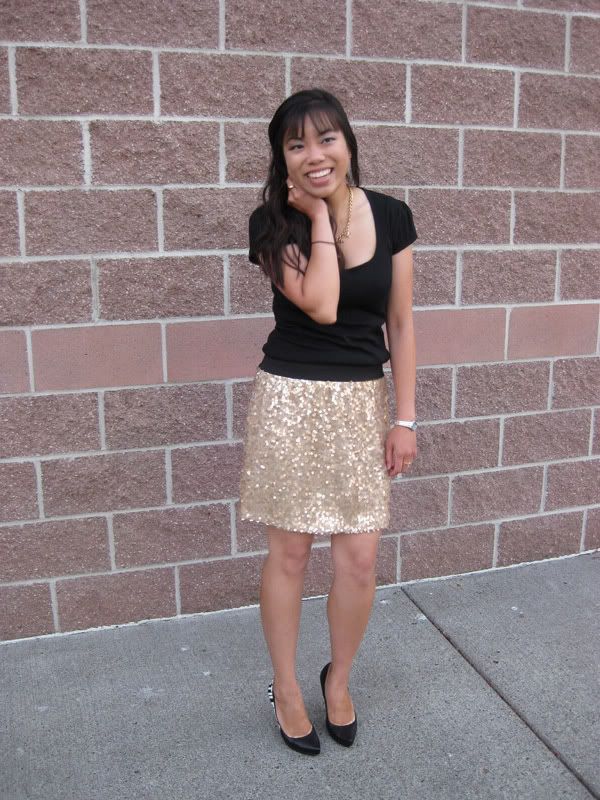 Banana Republic top. eight sixty skirt.
Plain Wrap heels. Citizen watch.
Erica Anenberg and Forever 21 rings. Juicy Couture necklace.
These Plain Wrap (by Rock & Republic) are really fun. They add contemporary fun into the classic black heels with the label of "stiletto" on the side of the right heels (in case, you didn't realize what they were). Reality star Audriana Patridge has these
same heels
.
They only had these left in a size 7.5 and while I attempted to squeeze into them here, the heels (unfortunately for me) fit true to size. Luckily for anyone a size 7.5, I am selling them in
my shop
so be sure to check them out. I also have numerous other items for sale, many new or just worn once or twice! Come visit
my shop
! :o)
I'm not a huge charm fan, but I absolutely love this Juicy Couture "Summer Charm" necklace I received for my birthday last year. I suspect it's more because I like chains.

My skirt was gold and I wanted to wear gold jewelry to coordinate. However, because I'm so color coordinated, I hate that my silver watch doesn't match the rest of my jewelry. My solution is wearing my Erica Anenberg "Terrain Twosome" silver/gold ring set to help everything match.
Also, random fact, the double finger ring trend can be attributed to Erica Anenberg whose double finger rings were worn on a variety of celebrities who spread the craze to us.
Have you seen my
Look of the Moment
picks? Like my
Facebook
page so you don't miss out--it could be your look! :o)