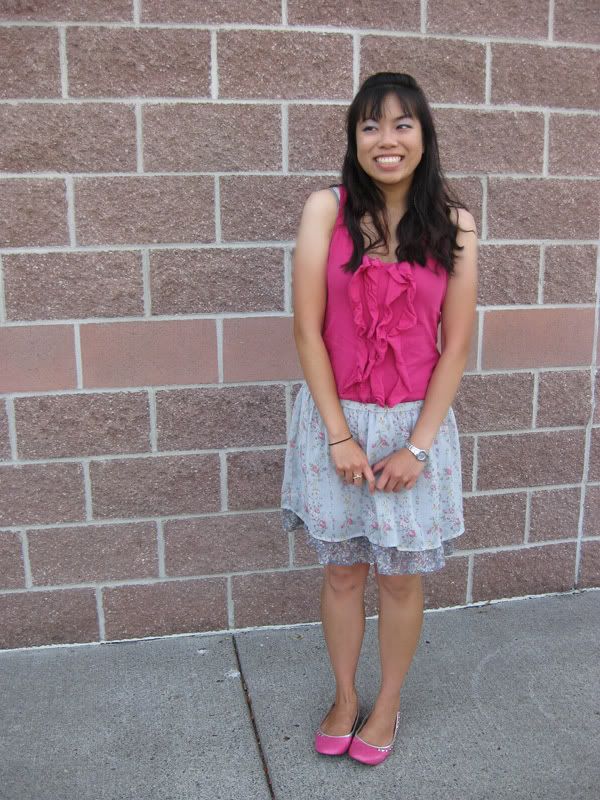 Velvet tank top. Lucie Rose skirt. Ed Hardy shoes.
Forever 21 ring. Citizen watch.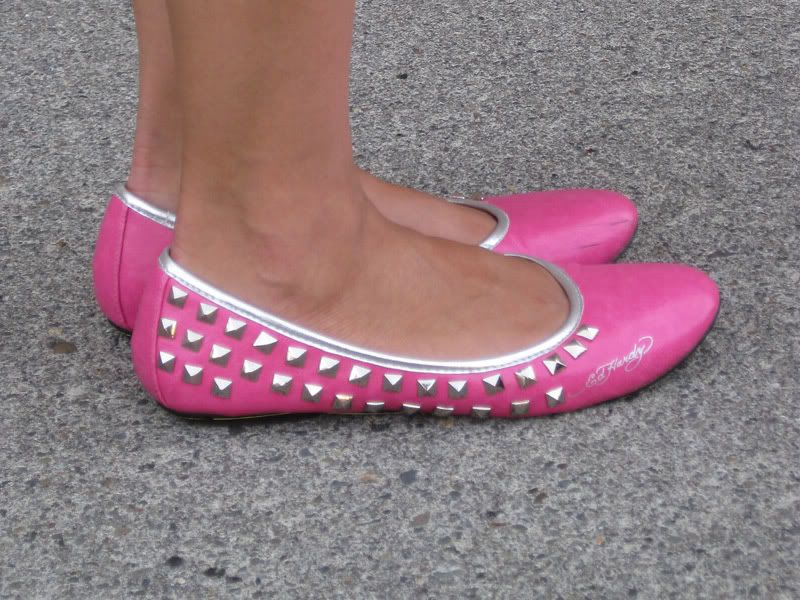 While I appreciate the graphic design of Ed Hardy, often times his stuff is a bit too much for me (I'm not big on skulls and the like). With the overexposure of Ed Hardy--primarily in the form of screen tees--thanks to the Jon guy from "
Jon and Kate Plus 8
" in addition to the "Jersey Shore" cast, Ed Hardy also quickly became a faux pas.
Thus, I'm not the biggest Ed Hardy fan. However, I do love my black Ed Hardy denim mini skirt (as seen in my
last post
), and I really like Christian Audigier's [non-sneaker] shoes.
A few pairs I have my eye on: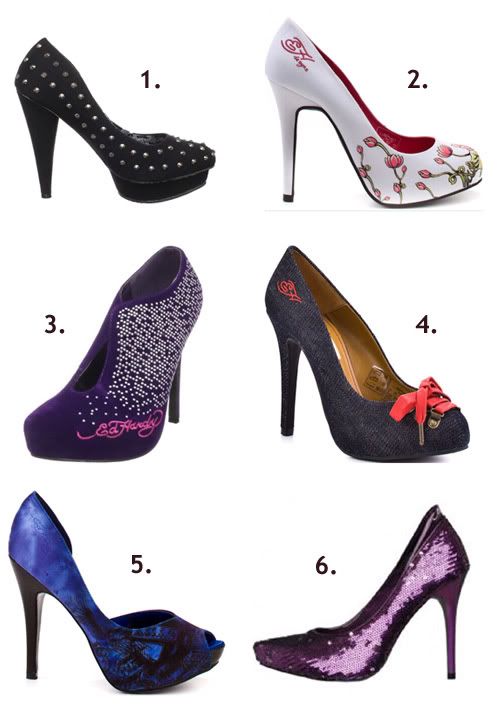 1. Herve Platform Pump, $66: Nothing says edgy like a pair of studded heels!
2. Haute Floral Heels, $70: I love the floral design.
3. Nye Pump, (from) $35: A glamorous pair of booties!
4. Batu Pump, $70: Love these! They also come in plaid colors.
5. Doheny Heels, $81: I absolutely love the color/design of the blue pair.
6. Madrid Heels, $40: These say "Let's get the party started!" The sequins are fun!