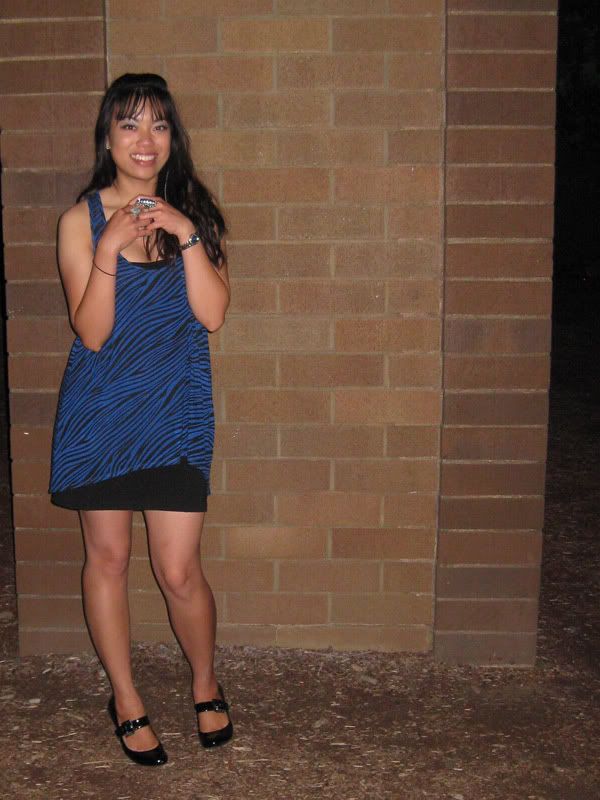 Tart tank top. Xhilaration bandeau. Ed Hardy skirt.
BCBG wedges.
Swarovski earrings.
Marc Jacobs and House of Harlow rings.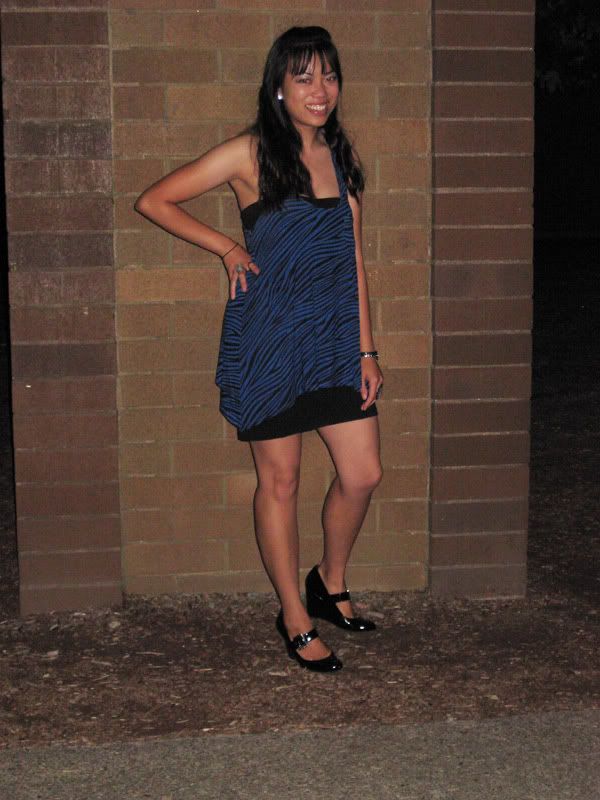 A faux pas, as well as giant pet peeve of mine, is when bra straps stick out--particularly with tank tops. I find that most tank tops aren't cut straight in the back and are more or a less a racerback style which is a nuisance to wear bras normally; the straps always show.
Solutions:
1. Strapless/convertible bra;
this convertible bra
from Forever 21 is cute and an amazing deal!
2. A
bandeau top
(like I did; I actually combined it with a strapless bra since my tank top was cut deep).
3. Crossback bras also usually work well;
these bras
from the Victoria's Secret Pink Collection are my favorites and they're a bargain.
I'm a bit OCD so when my bra straps are showing, I know I can't concentrate on doing anything else because I'll be so focused on trying to hide them every five seconds. Finding a solution to the nuisance is a really lot less time consuming!
"
Ringer
" is on tv tonight, yay! I love it, it's probably one of my new favorite shows. I was skeptical Sarah Michelle Gellar could be as good as she was in "Buffy the Vampire Slayer," but she is amazing!
I'm starting to get into "
Hart of Dixie
"; I'm not a huge fan, but I think I'm starting to warm up to it. I also feel like one of the reason people might not like Zoe so much is because Rachel Bilson's character dresses so much more fabulously than everyone.
"
Gossip Girl
" was pretty good last night. I was really happy that Chuck got that dog, Monkey, because it's a reference to the book; although in the book, Chuck's character has an actual monkey. TV Chuck is really nothing like the Chuck in the books; I like him a lot better in the show. The show is hardly anything like the books and honestly, if I didn't like the show so much, I would be really mad it's so different.
Does anyone watch
CW
television shows as much as I do? I watch almost everything on that network.