Currently loving my [semi] new Juicy Couture nailhead scarf! I wore it earlier in
this
post and also blogged about it, but let me tell you, I am still in love with as I was the day I bought it. I highly recommend infinity scarves--they're so easy to wear! I especially love the studs on my scarf because it makes it seem a bit edgier--just how I like it! (You can buy my scarf
here
if you're interested!)
Speaking of Juicy, I am also loving with my Juicy Couture mood ring (sold out everywhere online)! I loved mood rings as a kid, and the fact that this is a Juicy Couture mood ring makes it even better! And according to the blue of my mood ring, I was apparently happy! :o)
However, my favorite part of this outfit would probably be my [faux] leather skirt. I had been searching everywhere for a cute leather skirt and randomly came across this one in the sale racks at Forever 21. Score! Snagging a cute leather skirt at a great price (less than $20!) is a win!
This was yet another black day for me, but I attempted to make things less boring by wearing patterned tights and pink heels. My boss took one look at my outfit and called it "spicy." I took it as a compliment :o)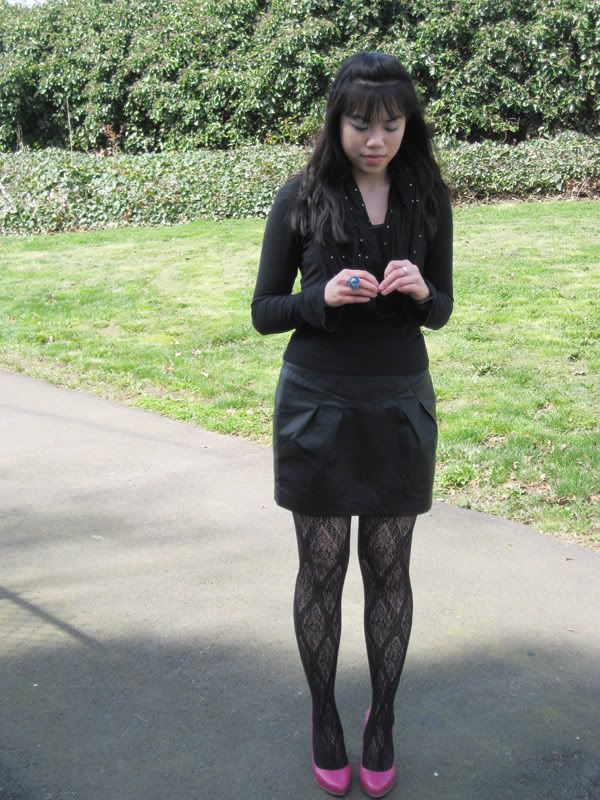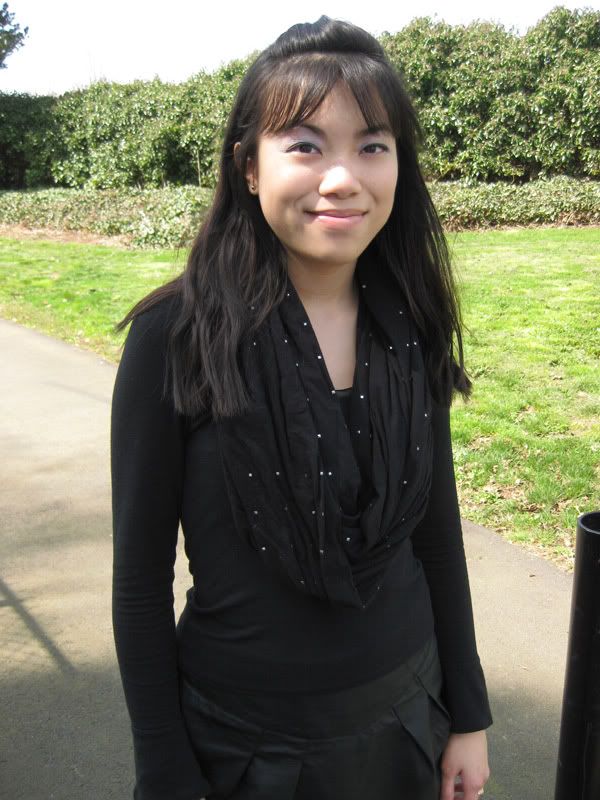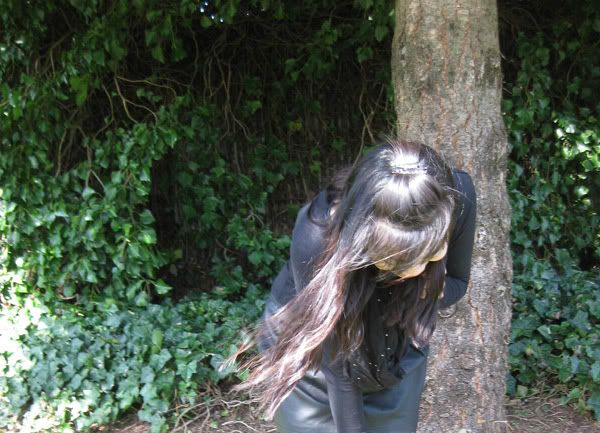 My giveaway ends at the end of the month, don't forget to
enter
for a chance to win a bird necklace I made!
-S
Find me here too:
Twitter
Facebook
Lookbook

Chictopia