Dear Readers,
Huge apologies for being such a bad blogger this month. :o( I know I've neglected updating and I'm sorry. It's just been a really busy month for me, and I think I had more on my plate than I could really carry. Most of my spare time was spent trying to squeeze in sleep.
It's my last week for my first internship so I am definitely looking forward to more sleep and more time in May--which means, I'll be back to my normal blogging self! :o)
Big thanks to those of you who loyally follow me and still visited, it means a lot!
Gap sweater. People's Liberation jacket. Paige jeans. Swarovski earrings.
Marc Jacobs necklace. Tarina Tarantino ring. Gap scarf. Zigi Soho "Dean" boots.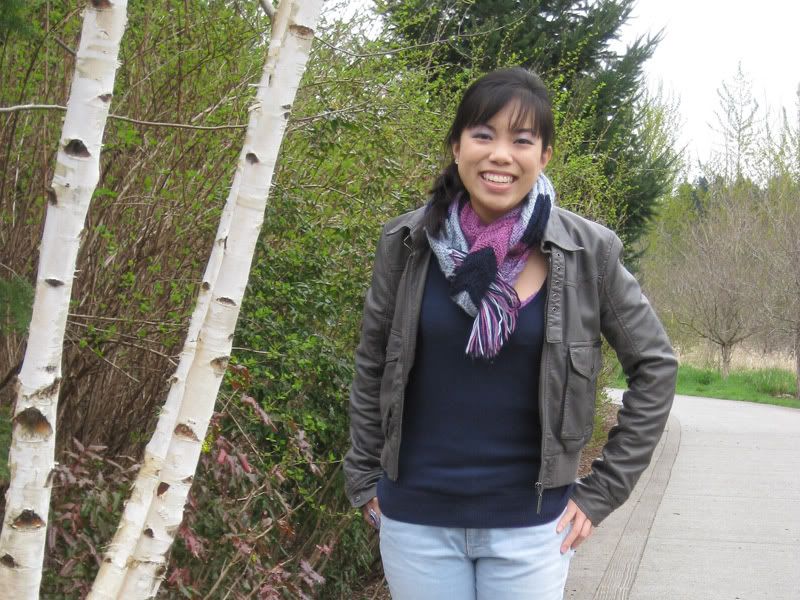 My giveaway ends on Saturday, don't forget to
enter
for a chance to win a bird necklace I made!
<3 Samantha
Find me here too:
Twitter
Facebook
Lookbook

Chictopia