Sorry for my recent hiatus, I've just been really busy, sleep deprived and still sick. :o( I feel like I'm getting better--I should be, I've been sick for almost a month now! And one of my internships will be finishing at the end of the month so hopefully I can catch up on sleep then!

But though I've been too busy/sleepy/sick to blog lately, I will admit I've still managed to sneak time away to shop. (It's what happens when you're a shopaholic!)

I always love discovering websites that have what I like--who doesn't? It's much easier having specific go-to sites rather than going through pages of Google. When trying to browse the newest sales of brands that I like, it is so more efficient knowing exact sites that I can check rather than going through pages of search results.

Let me introduce you to Lonnys, a site I recently discovered with so many of my favorite brands such as Alice + Olivia, Elizabeth & James, Free People, Splendid, and Torn (and many more!). I've been guilty of major shopping lately and still have necessary shopping to do soon (yes, actually necessary--birthday present for my nephew and anniversary present for the boyfriend). So the items I am currently obsessing over are all below $100! Enjoy, my fellow frugal fashionistas!



Obsession of the Moment: Lonnys.com
Necessary:


Alternative Apparel Half Sleeve Hoodie, $38; chic and practical--the hoodie is an easy item to throw on and take off when transitioning with the temperature! I love that the cardigan is hooded, yet still versatile and can be easily dressed up or down. Plus, I am currently really into tabbed sleeves.



Trendy:


2877 Navy Striped Rope Dress, $38; nautical is very in right now--this dress has the stripes and the ropes! I love the simplicity of this dress, as well as the braided rope detailing. And at $38, this dress is pretty affordable!



Fun:


2877 Printed Dress, $72; this dress is anything but boring with its geometric graphic design, cinched waist and cut out/butterfly sleeves.



Subtle hotness:


Only Hearts Tee Tunic, $55; a dress that knows balance. It's short to show off your legs, but covers pretty much everything else. Additionally, the see through lace topped sleeves leave people guessing. This dress has just the right amount of everything.



In a rush:


Splendid Slub Tank Maxi Dress, $98; in reality, maxi dresses are a necessity--everyone needs them for their casual days and lazy days, but most of all, the days where you need to throw something on and still look fabulous.



For your inner hippie:


Lucky Brand Ipanema Smocked Top, $89.50; want to look effortlessly chic? Go boho.

Just because:
Accessories & Beyond Amazonite Bracelet, $98; I have always been obsessed with cool stones, this bracelet is no exception. I really like how the bracelet is tough--yet pretty.

In addition to having fabulous items on their website, Lonnys is extra great because they gave me an exclusive discount code to share with you! Want to save on fantastic fashion? Like me on
Facebook
or follow me on
Twitter
to see the code. :o)

Plus, kill two birds with one stone (figuratively, of course!)! My giveaway ends
at the end of the month--have you entered?
By
liking me on
Facebook
or following me on
Twitter
(and leaving me a comment on the
giveaway page letting me know you did), you will get entering the giveaway

and

getting the discount code to Lonnys!

You can also
follow me on
Google Friend Connect
or
Bloglovin'
to enter. Be sure to
leave me a
separate
comment for each thing you did. Good luck!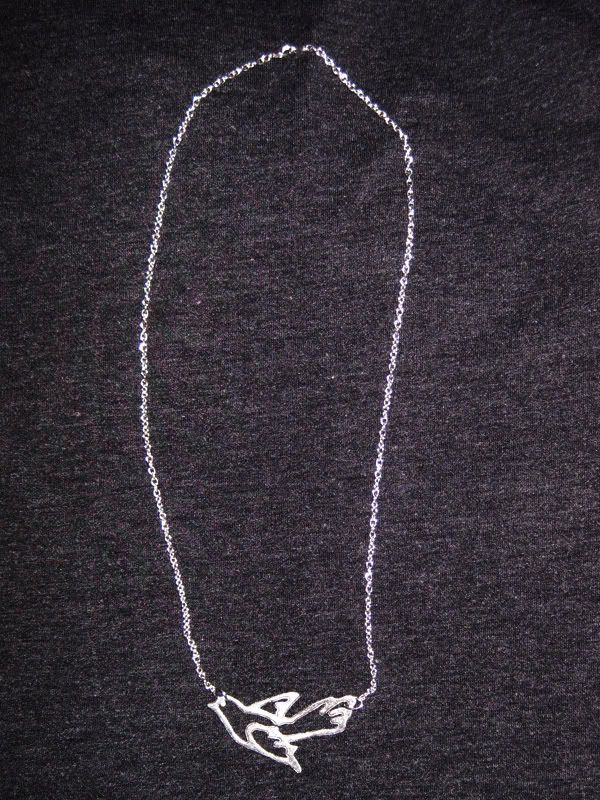 --S


Find me here too:
Twitter
Facebook
Lookbook

Chictopia
Let's be friends! :o)