Any other Juicy Couture fans out there? I am a huge Juicy Couture fan; I especially love their witty screen tees. I present you with another day of screen tees with positive messages! Today's message: "Be Juicy." (Feel free to go ahead and "couture yourself" while you're at it.) :o)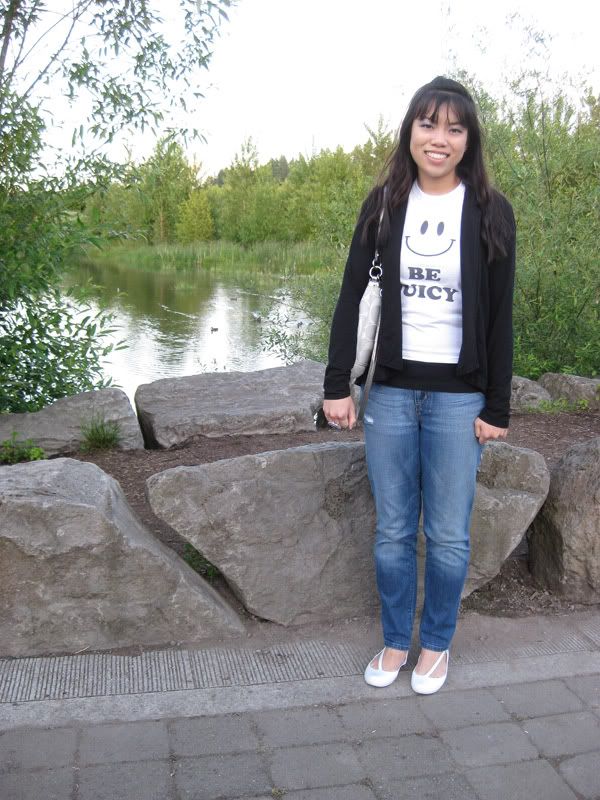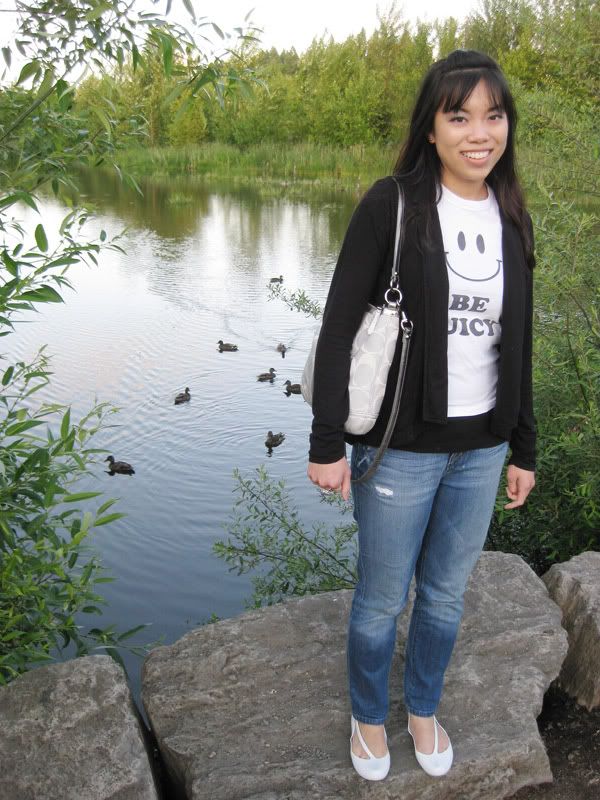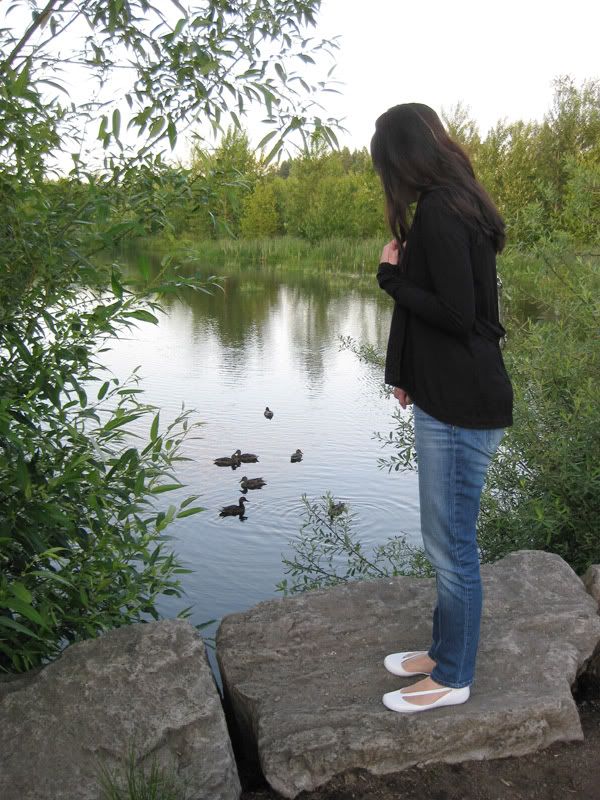 Juicy Couture tee. Splendid cardigan. Joe's Jeans. Melissa flats.
Coach Purse. Tarina Tarantino ring (as seen here).

I hope you don't tire of my black outfits because I have a ton of them. I love monochromatic outfits, especially when it comes to black! I went for a black and white theme with this outfit but did venture out to silver with my Coach bag. Besides, black is a classic. I read somewhere that "anyone who ever tells you something is the new black is probably trying to sell you something." Seems pretty true! Black is timeless and versatile and will probably always be my go to color (or shade if we want to get technical!).

What is your stance on black? Is it also your go to color?

Does anyone have any "real" colors they always fall back on?