Apparently, I am on a screen tee streak! I love this Kitson LA screen tee though. You can't tell in this picture but there are little embellishments that simply make this shirt--such as little rhinestones on the girls' jewelry. And how fashionable is the girl with the pink headband??
Kitson tee. Joe's Jeans. Melissa flats. Linea Pelle & Nordstrom bracelets. Guess watch. Coach Purse.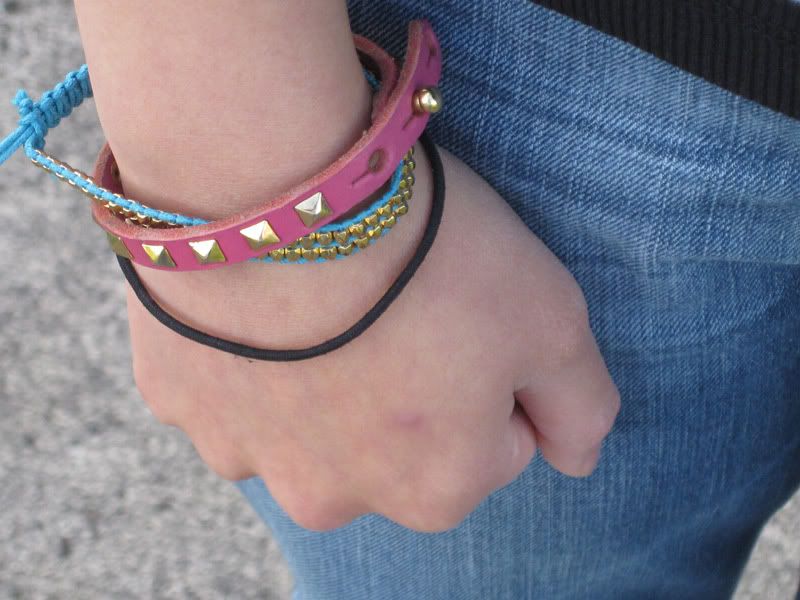 Today marks the 10th anniversary of September 11th. It is really crazy how fast time goes by. If anyone owns/subscribes/buys "Glamour," make sure you take a look of section in the magazine with the "Letters to the Lost" (pages 382-387); the letters are absolutely heart wrenching. For example, there was a letter from a girl who lost her fiance; it was so sad to read her retelling of having to call people to cancel things such as her wedding dress or honeymoon villa and tell people the reason why. Even if you are just by a magazine stand, just grab "Glamour" and flip through to the letters, they are worth the read.
I am someone who goes to YouTube often, and in fact, anytime someone posts any sort of video, I don't normally watch because I am too lazy to watch videos on my computer. However, this video is only about 3 minutes long and is worth your time. I cried after watching it.
We shall never forget.