I think I'm going to just have a fun month with screen tees! I love this Alex & Chloe one which says "I'm too sexy for my shirt" -- in French. I think the foreign language factor adds much coolness.

Alex & Chloe tee. C & C California cardigan. Forever 21 & CC Skye rings.
JET by John Eshaya Acid Wash Jeans.
Calvin Klein heels.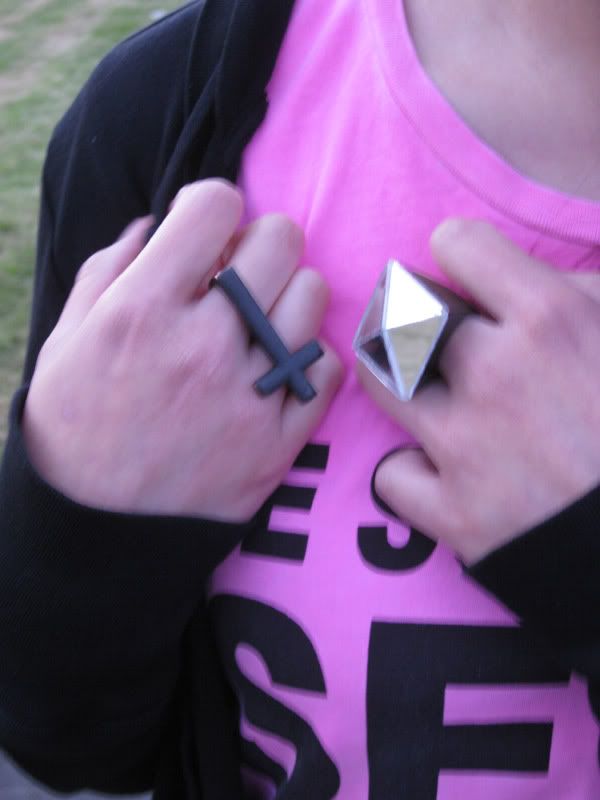 I'm not a huge fan of really tight jeans; however, I am absolutely in love with JET by John Eshaya jeans. JET jeans have a huge celebrity following and it's no surprise--despite being really fitted, they are absolutely comfortable!! Tight but breathable--it's like an oxymoron! They are a bit of an investment, but I completely recommend them! I love my pair of black Acid Wash jeans which is a pretty popular style, as seen on Nicky Hilton, Ashley Tisdale, Miley Cyrus, Christina Aguilera, and Khloe Kardashian.