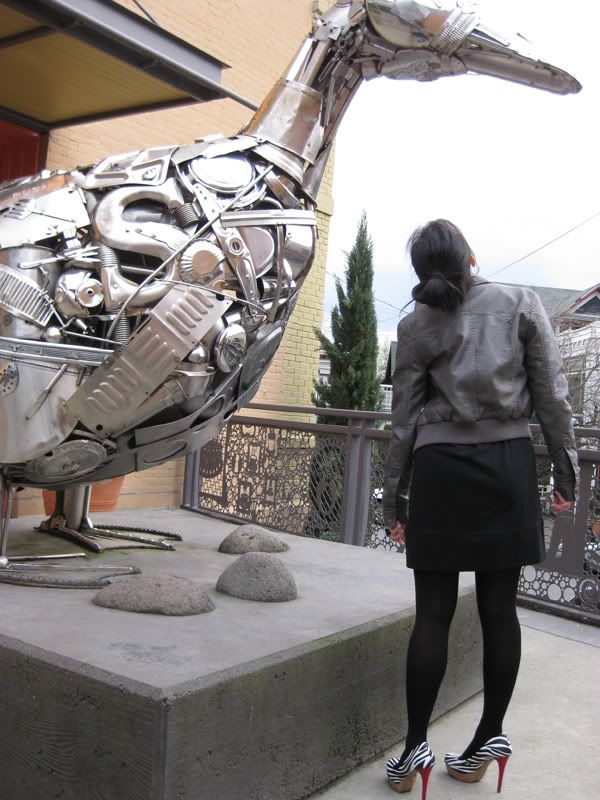 Banana Republic dress. People's Liberation jacket. Marc Jacobs tote.
No name silver hoops. CC Skye ring. Guess watch. Jessica Simpson heels.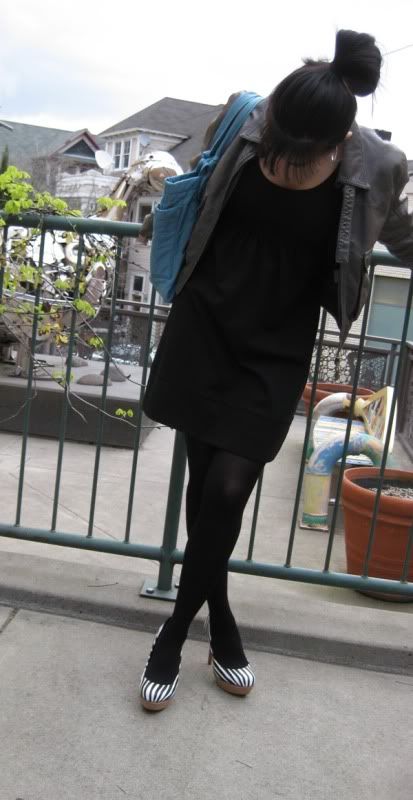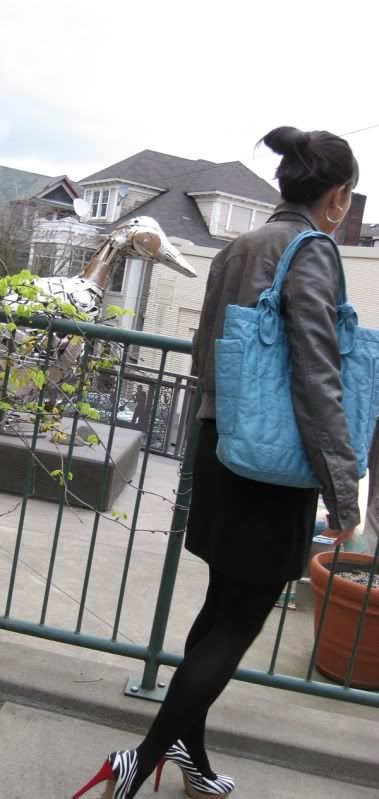 Had another early dinner at Ruby Tuesday. I love their fries and $5 drinks!
I am also in love with my new Jessica Simpson heels. I snagged the only pair left of them to the disappointment of this other shopper. Sometimes, it's like a war zone out there shopping! I love the zebra print and the red heel makes me think of Christian Louboutin heels (that I unfortunately cannot afford). They're also rather comfortable; I can last about 4 hours in them compared to my other Jessica Simpson heels. I can only last about 15 minutes in the Salina style, but I try anyways because I love the snake print heels so much! But as Victoria Beckam says about wearing heels (via this month's Glamour), "No pain, no gain."