Forgot to post these pictures so here they are, the last batch of summer pictures. Look how tan I was! :o)
I love Sauce clothing; they are always so fun and whimsical. Sauce is also a pretty popular brand among celebrities such as Vanessa Hudgens, Nicky Hilton, Megan Fox, and Anna Kournikova.
Here, what would have been plain white tee shirt was transformed with tab cap sleeves and the addition of the safety pins (one of their trademark additions).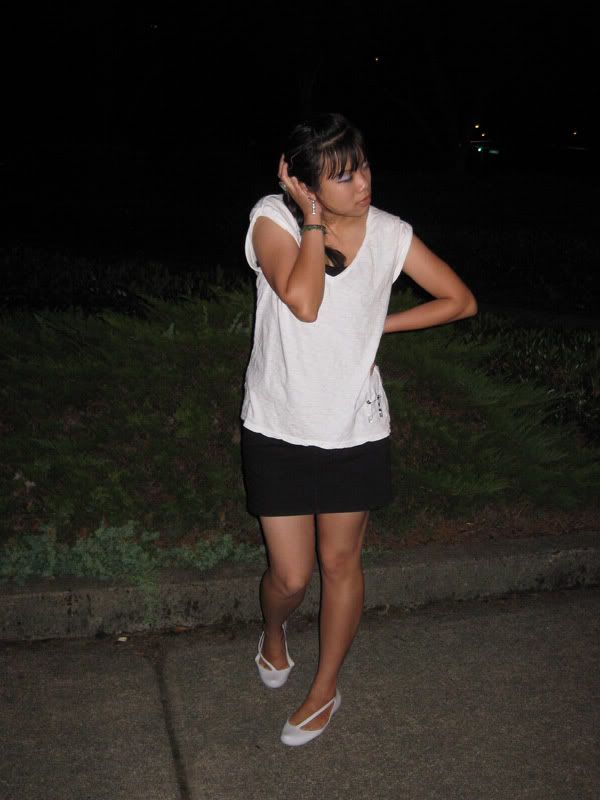 Sauce top. Forever 21 cami. Ed Hardy skirt.
Melissa Night Flocked II flats.
House of Harlow earrings. Marc Jacobs and House of Harlow rings. Citizen watch.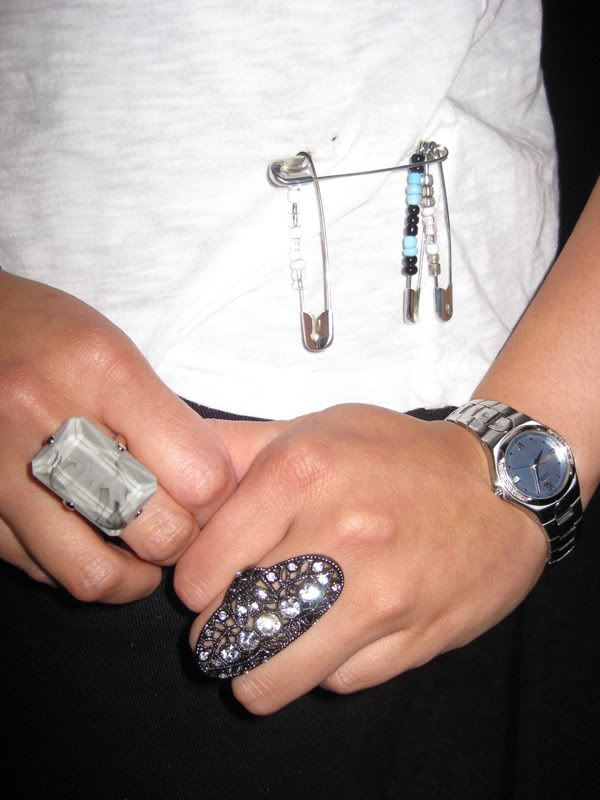 I had been Christmas shopping and ended up getting myself a present. :o) I absolutely love these wedges; I've worn them 3 times already! These Steve Madden Roxxie wedges are also super comfortable and also come in nude.